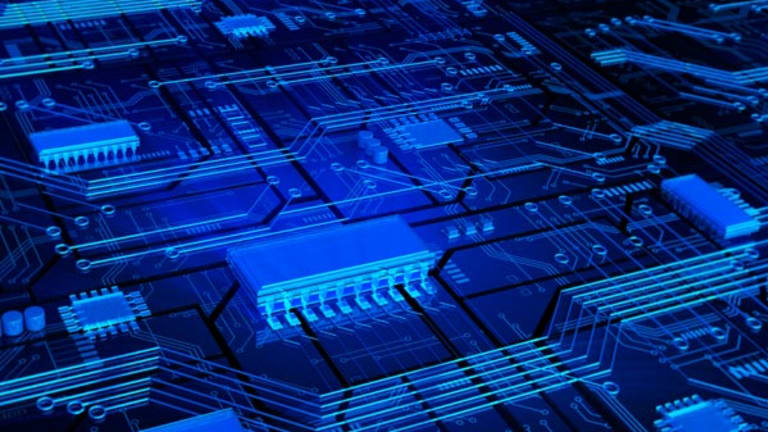 3 Reasons Why Apple Will Shine in 2012
Investors have plenty of reasons to love Apple in 2012, from future gadgets to a new spirit of 'openness' in Cupertino.
CUPERTINO, Calif. (
) - Investors have plenty of reasons to love
Apple
(AAPL) - Get Report
in 2012, from fothcoming gadgets, a potential dividend and even a new spirit of 'openness' in Cupertino.
The tech giant, which is on deck to report its fiscal first-quarter results after market close, looks set for a busy year, likely fuelled by a new iPad, iPhone, and possibly an Apple TV launch.
Apple
the consensus profit view for just the third time since 2002 in its fiscal fourth-quarter, although all the signs point to the iPhone maker enjoying a
robust holiday season
.
Analysts are looking for Apple to report revenue of $38.9 billion and earnings of $10.10 a share after market close, up from sales $26.74 billion and earnings of $6.43 a share in the prior year's quarter.
Check out TheStreet's Live Blog of Apple's earnings, starting at 3.45 ET:
Looking beyond Tuesday's earnings, though, here are three reasons why investors could love Apple in 2012.
Product Refreshes
2012 is expected to be a big year in Cupertino, with product refreshes coming to several lines, including the iPhone, iPad, and perhaps even a new product, an Apple branded TV. Piper Jaffray analyst Gene Munster wrote in a recent research report that the next six months are set up favorably for investors because of anticipation for these products.
There has been chatter, for example, that the next-generation iPad may appear sometime around March, with the next version of the iPhone coming later in the year.
Citing supply chain sources, Sterne Agee analyst Shaw Wu said that the iPad 3 may have retina-display, Apple's personal assistant tool Siri, as well as being LTE (Long Term Evolution) ready. These features could be huge growth drivers, he added, noting that the newest version of the iPad is expected to be released in the March quarter.
The iPhone 4S has been a "roaring success in all markets where the product launched," despite initial worries it was too similar to the iPhone, notes BNP Paribas analyst Alexander Peterc. He has an outperform rating on Apple and raised his price target on the iPhone maker to $550.
Credit Suisse analyst Kulbinder Garcha said in a recent research note that Apple is "well positioned to maintain momentum across key product lines driven by continued evolution and innovation in hardware, software and services..." He is especially bullish on the iPhone, as he expects 30 million units sold in the first quarter, which would be up 76% quarter-over-quarter, and 85% year-over-year.
Garcha believes having a tiered portfolio, or various price points on the iPhone, has allowed Apple to increase its penetration to a wide range of consumers. He rates shares outperform with a $500 price target.
Earlier this month
Verizon
(VZ) - Get Report
CFO Fran Shammo said the telecom company sold 4.2 million iPhones during the December quarter. Telecom rival
AT&T
(AAPL) - Get Report
said it
sold approximately 6 million smartphones
during the first two months of the December quarter, but did not break it out by device.
Ironfire Capital's Jackson, however, believes the Apple TV may not come this year, and may be more of a Spring 2013 launch. "Historically, the company has had three year cycles for major product launches (iPhone in 2007, iPad in 2010), so 2013 for the "iTV" makes sense."
Cash Use
Apple was adverse to using its cash for any major acquisitions, a buyback or dividend under Jobs, but that may change under Cook.
Cook has previously said he is
about holding the more than $81 billion in cash Apple had at the end of last quarter.
Both Jackson and Wu agree that
, but said that the amount is still anyone's guess. Jackson also speculated that Apple could potentially do large scale acquisitions to help it with web apps, mentioning
Twitter as a potential target.
Previous acquisitions by Apple have been under $500 million, with the latest
, an Israeli-flash memory provider.
Apple's massive cash hoard may continue to be used to "pre-buy" components, giving it access to all the parts it needs, while shutting competitors out of the market. Wu also mentioned that the company could spend some money on the content side, relating to the
purported Apple TV.
Transparency
Apple, a notoriously secretive company, is trying to increase its transparency, says Sterne Agee analyst Shaw Wu. The
company recently revealed
its supplier list, something that never happened when Steve Jobs was CEO. "They've been striving for that
transparency over the past couple years, and this is the latest step in terms of getting there," Wu said, in a phone interview.
Ironfire Capital co-founder and managing partner Eric Jackson believes being more open is a reflection of Tim Cook as the new CEO, and could lead to slight change in the company's philosophy. Jackson is long Apple shares.
Interested in more on Apple? See TheStreet Ratings' report card for
this stock
.
Check out our new tech blog,
Tech Trends
.
--
Written by Chris Ciaccia in New York
>To follow the writer on Twitter, go to
http://twitter.com/commodity_bull
.
>To submit a news tip, send an email to: