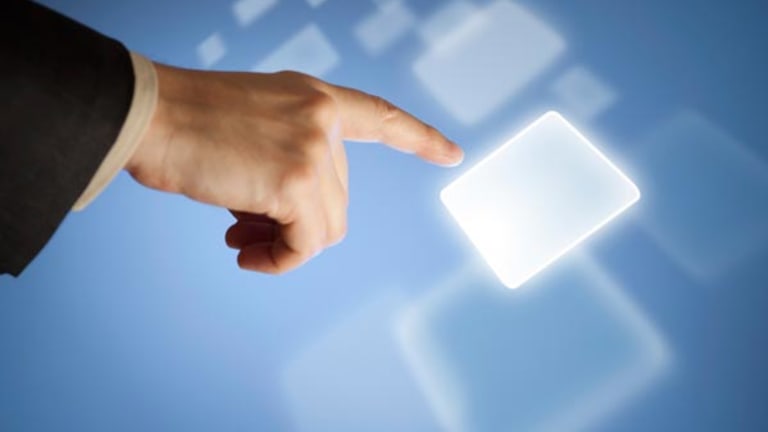 3 Reasons to Get Your iPad 3 at Wal-Mart
If you're tech savvy but not buying from Apple directly, there is only one choice for your mobile gear. No kidding.
NEW YORK (
) -- When you go and buy that iPad 3 your business absolutely must have -- or any piece of mobile
Apple
(AAPL)
gear, for that matter -- might I recommend you shop at
Wal-Mart
(WMT)
.
Who knows how Apple does it. But Wednesday's blockbuster iPad 3 announcement hit a legit fever pitch not only for consumers, but for businesses as well. Forget security, 4G or even taxes, all any business owner I spoke with wanted to know is, where can I get the best deal on an iPad?
Wednesday's blockbuster announcement from Apple has business owner asking: Where can I get the best deal on an iPad 3?
It turns out that by any objective measure, assuming you are not going to buy from Apple directly and you know enough about the product to buy what you need confidently, there is only one choice for businesses looking for Apple mobile gear.
Not
Best Buy
(BBY)
. Not
Target
(TGT)
. But America's largest retailer, Wal-Mart.
Yup, Wal-Mart. Here's why:
1. Remarkable inventory.
If you can squint past the horrific retail experience on the Web and in-store, Wal-Mart as a company has taken special
interest in Apple
. While I don't think retail science will be forever changed by how Wal-Mart sells iPods, iPhones and iPads, chances are it will have those Apple products on hand to sell.
>>Wal-Mart, the Business Phone Company
Particularly if you are outfitting your shop and buying more than one item, treating Wal-Mart as your value-added Apple retailer makes remarkable sense. First off, they have the goods. Just try buying six iPads somewhere else and you'll see that is not exactly a given. Second, the big W is fast, easy and offers several subtle delivery options perfect for businesses. You can order online, go to the store or have your order shipped to a local store. For free. Handy, indeed.
And if you're in a pinch and something breaks and you need a replacement, I have found Wal-Mart stores are remarkably well stocked. Just call ahead to confirm they have what you need, and you are back in business in a flash.
2. It's not exactly cheaper, but Wal-Mart knows how to sneak in value.
We all know Steve Jobs' 11th Commandment: Thou shalt not discount Apple products. Anytime, anywhere, the price is the price. And if you don't like it, go buy a Windows phone. But Wal-Mart is Wal-Mart. It just can't keep itself from nudging in the discounting.
Case in point
: When shopping for, say, an iPad 2, Wal-Mart tosses in a choice of two packages of Apple gear -- usually such things as car chargers, cases, sync cables and nice drawing pads.
Not exactly earth-shattering stuff. But in a work environment, car chargers add up. And if you are buying several items, they really add up.
3. Bazillions of touch points.
We all love the Apple Store. It's fabulous, fun. To show what a nerd I am, I even find it romantic. Try date night at the Steve Store. You'll see. It works. But having to drive 53 miles there and back doesn't. And Wal-Mart has the fabulous advantage of putting an iPad within easy reach.
Will you get Genius Bar service at Wal-Mart? Oh no. But sadly, you'll be surprised at what our collapsing economy has done to the quality of Wal-Mart workers, particularly its geeks. (They get a nice discount, and what else are they going to do? It works out well for shoppers, though, since they really know the products.) Plus, Wal-Mart does returns like a real live retailer and not some snobby designer shop. There is none of that Apple 'tude about bringing stuff back.
Keep in mind, you won't get anything fixed at Wal-Mart. But if you are looking for a replacement on a bricked item, The W is surprisingly effective.
>>3 Apple Products That Are Business Bargains
Go down and give it a try. Get that new iPad at Wal-Mart and you will really feel like you got extra value for your spend. You'll see.
This commentary comes from an independent investor or market observer as part of TheStreet guest contributor program. The views expressed are those of the author and do not necessarily represent the views of TheStreet or its management.