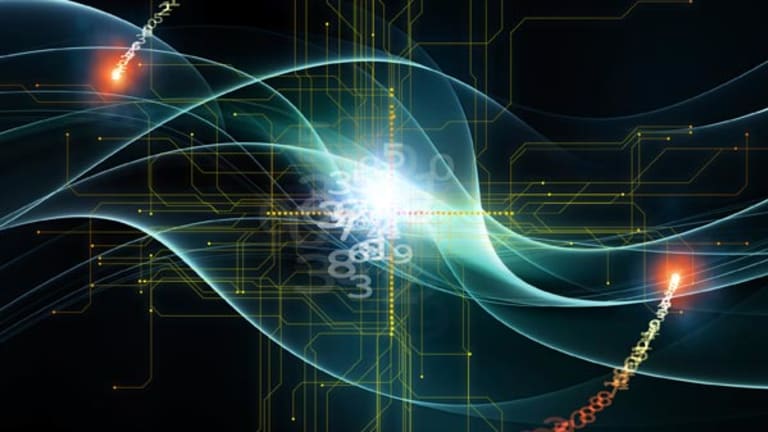 3 Reasons Apple Is Mum on the iPhone 4 Antenna Fix
The iPhone 4's antenna fix arrives just as the free bumper program ends this month, but Apple's not talking about it.
NEW YORK (
) -- As new supplies of iPhones arrive this fall, you won't hear a word about an antenna fix from
Apple
(AAPL) - Get Apple Inc. Report
.
Apple announced Friday that it was ending its free bumper program in two weeks and that the antenna issue "was smaller than we originally thought." So small, perhaps that it disappears with the arrival of the "fixed" iPhones hitting the shelves soon. But Apple isn't saying anything about the so-called fix.
Maybe Apple should.
Consumer Reports
isn't happy about the bumper program or the iPhone 4. The outfit that raised the red flag over the antenna flaw said Monday that it continues to "call on Apple to provide
for the phone's reception issues."
From the moment the iPhone 4 landed in people's hands it became clear that the sleek, glassy, redesigned phone had a
signal reception problem
.
If your fleshy hand or boney finger covered the black strip on the lower left of iPhone's metal band, the signal dropped almost immediately. Critics praised the phone but called out Apple, demanding it fix the antenna flaw.
The issue didn't go away. Numerous videos, blogs and news stories documented the antenna problem. Some even accused Apple of ignoring its engineers and pushing ahead with the phone. But the iPhone 4 immediately sold out and in slightly more than a month, Apple said it passed the 3 million sold mark.
But as
TheStreet
reported, Apple has been working to make some adjustments. The company told its manufacturing partners to alter the iPhone production process to include an internal component that will insulate the defective antenna connection that has disrupted the phone's signal reception, according to people close to Apple's suppliers. And at least one analyst noted that the sudden change in iPhone availability from a week to three weeks, was a potential sign of a production "transition."
On July 16, to address what had become known as
, Apple held an invitation-only press conference.
CEO Steve Jobs defended Apple saying it was far from alone in an industry rife with antenna signal challenges. Jobs announced a bumper giveaway program and told customers who were still unhappy to return phones for a refund.
But when asked about a
, Jobs was elusive.
"We're still working on this -- we're happy with the design," said Jobs during a question and answer period of the conference. "Maybe our wizards in the antenna lab will come up with something better. But looking at the data, we don't think we have a problem."
Apple's free bumper program comes to an end just about the time the modified iPhone antenna production gets in full swing.
Apple did not respond to the question of whether the iPhone antenna has been fixed.
Read on to find out why you won't hear the company talk about the fixes.
Product liability
At some point you just know that Apple had to be a little torn. Do you fess up, or do you try to buy time?
If
Apple owned up to the problem and fixed it
, there would been a huge price tag involved. A total recall and replacement of iPhone 4s would cost Apple about $1.8 billion, by RBC analyst Mike Abramsky's estimate.
By going the other route -- offering phone-holding directions, blaming bad signal meters and handing out free bumpers -- Apple could work a stealth fix into the antennas on the new iPhones rolling off the line.
It's a total no-brainer. Apple chose door No. 2.
And
come on
. Find one person who was injured by a flawed antenna. As long as no one can prove Apple knowingly sold defective phones, all's clear on the product liability front.
Evolution
Apple's always tinkering and improving on its products. That's just the cornerstone of any quality shop. So if the October iPhone has better signal reception than the one you bought in July, well that's just Apple, on top of its game.
Sales
If the iPhone 4 had a problem, you'd never know it from the sales numbers.
The iPhone 4 debut doubled the sales rate of the iPhone 3GS in the first month of its release. As imperfect as the iPhone 4 was, as widely publicized as the antenna troubles were, people couldn't get enough of them. And still to this day there is no phone around that can match its popularity.
Fixed? What's your definition of broken?
--Written by Scott Moritz in New York.>To contact this writer, click here: Scott Moritz, or email: scott.moritz@thestreet.com.To follow Scott on Twitter, go to http://twitter.com/TheStreet_Tech.>To send a tip, email: tips@thestreet.com.