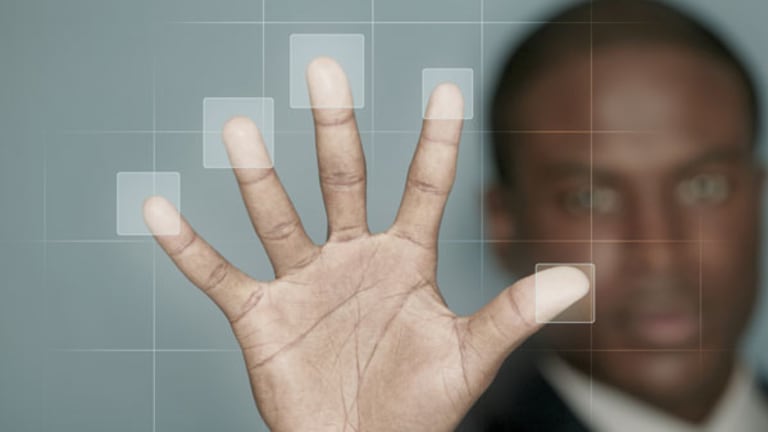 3-D Over HD? We're Not Buying It
3-D technology will be the latest fad pushed on consumers by the likes of Sony and Panasonic. But this one appears stillborn.
BOSTON (TheStreet) -- What's the American consumer's reward for finally upgrading to HDTV and eyeing Blu-ray products? Ungrateful industries telling him to scrap those products and shell out for 3-D products.
Oh, joy.
Using James Cameron's multidimensional epic "Avatar" as their big-budget commercial, companies including
Sony
undefined
,
Samsung
and
Panasonic
( PC) used this month's Consumer Electronics Show in Las Vegas to announce plans for 3-D gadgets including new 3-D HD televisions at $3,000 to $5,000 apiece, 3-D active shutter glasses in the $100 to $200 range and new Blu-ray devices to play souped-up versions of
Shrek
and
Cloudy With a Chance of Meatballs
. Discovery and ESPN committed to 3-D channels, while Panasonic's partnership with
DirecTV
(DTV)
vows three 3-D outlets for their new toys.
This is a whole lot more support than HDTV had 12 years ago, when the first models were introduced with no high-definition content available, few HD cameras to create said content, no discs whatsoever and a year and a half between launch and Jay Leno's first HD "Tonight Show" broadcast in the fall of 1999. The $9,000 to $10,000 sets were also much more expensive than the estimated cost of 3-D. Yet early adopters saw more potential in HD, which has been applied to everything from movies to the nightly news, than industry experts are finding in 3-D.
"Even though the 3-D ecosystem is less in place than HD's was 10 years ago, there's less demand for 3-D content," says James McQuivey, an analyst for
Forrester Research
(FORR) - Get Free Report
. "That's not saying people don't want it, but their expectation of how much they need it on a daily basis leads me to believe that 3-D will still take 10 years to get to where HD got, which is a third to half of the population using it."
According to Forrester, nearly 60% of U.S. television households now have HDTVs, with 40 million sold between 2007 and 2009 alone. Most of those 40 million, McQuivey notes, were smaller sets priced at $999 or less. Blu-ray hasn't been so fortunate, as an early format war with
Toshiba's
(TOSYY)
HD DVD and the public's reluctance to relinquish its DVDs has kept its market share below 15% -- with sales constituting less than 8% of the video market as recently as August, according to Nielsen video scan. This doesn't mean Blu-ray's done, as Sony's PlayStation 3 was outsold by the old PlayStation 2 last April, but has outsold it nearly 3-to-1 since a price drop in September.
Ross Rubin, an analyst for
NPD Group
, says every technology follows the same timetable for adoption. At three years, he says, early adopters offer a glimpse of the demographics most likely to buy the product, as was true with e-readers like
Amazon's
(AMZN) - Get Free Report
Kindle. At five years, good products will build momentum and reach 20% to 30% of the market while gaining mainstream recognition. By 10 years into their lifecycle, Rubin says, the best gizmos will hit market saturation, with Apple's iPod gaining a roughly 60% market share since its launch in 2001 and DVDs comprising more than 80% of the video market since arriving in 1997.
Rubin sees a 3-D format war in the making, as
JVC
and
Vizio
may buck the standard infrared transmitter for 3-D glasses in favor of Bluetooth and other technology, but says aspects of the 3-D experience itself may limit its appeal.
"It's like popcorn," Rubin says. "You may not eat popcorn each time you watch television, but if you're sitting in for a movie and are willing to make it an event, you may pop some popcorn and put on 3-D glasses like you're in the theater."
Forrester's McQuivey, meanwhile, says early adopters would purchase 3-D products strictly for certain movies, sporting events and video games -- which he estimates as 20% of average television viewing. That's on top of 3-D's "human factors" that not only tap into the biology of the brain, but also present sensory experiences that large portions of the population aren't able to deal with. Even if you're not among the 5% of Americans who can't detect three dimensions or the other 5% whose equilibrium is so thrown by 3-D that they are sickened, the simple act of wearing glasses presents a host of problems.
"The rest of us who can perceive 3-D without being nauseated by it are not in a position to sit directly in front of a television 7 feet away, never stopping to turn our heads and talk to the person next to us, and deal with the darkness the glasses have and not feeling like a dork in glasses," McQuivey says. "That's a whole lot of human factors to pile on a person just to watch a movie."
As "Avatar" proved, however, there is some content out there that Americans feel is worth the hassle as well as the cost. As
Microsoft
(MSFT) - Get Free Report
prepares to launch its Project Natal 3-D motion-detection-control device for the Xbox later this year, and companies line up to produce content for it, 3-D may have found its first batch of willing buyers. While Nielsen says only 41% of average consumers own a game console, and those who do only use it for 3.4 hours a week, "active gamers" tend to spend a big chunk of change buying more than one piece of hardware and playing 14 hours or more a week. While Jay Leno's audience may not cough up more money to see his chin in 3-D,
Modern Warfare
combatants will fork over 5% of their annual paychecks for realistic sinew and shrapnel.
"If you really want 3-D to work, it's all about the gamers," Forrester's McQuivey says. "These are people who already sit right in front of the TV 7 feet away and stare straight ahead in the dark for hours on end. They are the perfect 3-D audience."
-- Reported by Jason Notte in Boston.
Jason Notte is a reporter for TheStreet.com. His writing has appeared in The New York Times, The Huffington Post, Esquire.com, Time Out New York, The Boston Herald, The Boston Phoenix, Metro newspaper and the Colorado Springs Independent.