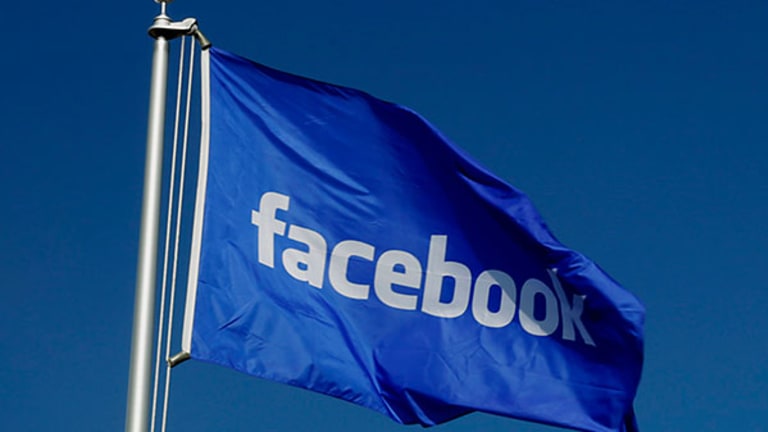 3 Biggest Takeaways From Facebook's Very Expensive Quarter
In the fourth quarter, Facebook met or exceeded almost every goal set by analysts, but its runaway spending soured Wall Street's mood.
Updates with analyst comment in the third paragraph and information on the mobile business in the last paragraph.
SAN DIEGO, CALIF. (TheStreet) -- Facebook's (FB) - Get Facebook, Inc. Class A Report nearly perfect fourth quarter left Wall Street wanting more than the company can give: specifics on spending and video ads.
The social-media company, which ended the quarter with 1.39 billion monthly active users, posted better-than-expected results in all the right areas. Revenue rose 49% to $3.85 billion from a year earlier, topping analysts' average estimate of $3.8 billion. Adjusted net income of $1.52 billion was 86% higher than a year earlier and amounted to earnings per share of 54 cents, also better than Wall Street's estimate of 48 cents.
"Facebook reported fourth quarter 2014 results that by any reasonable standard should be viewed as good, with revenue growth and margins which slightly exceeded our already positively-oriented expectations," Pivotal Research Group analyst Brian Wieser wrote in a note. "We are unaware of any companies of Facebook's size which can produce revenue growth at this pace."
Shares of Facebook closed up less than a percent at $76.24 on Wednesday, but the company's stock struggled in after-hours traders as investors attempted to make sense of total expenses that ballooned by 87% to $2.72 billion.
Research-and-development costs alone snatched up 29% of revenue in the quarter. Fourth-quarter expenses also squeezed the company's operating margin to 29%, compared with 44% in the fourth quarter of 2013. Therein lies the problem: Investors are wary of unchecked spending that will eat into quarterly profits.
Fair enough. It doesn't help that currency fluctuations will likely continue to hit revenue. If not for changes in foreign- exchange rates, Facebook's revenue would have increased by 53% in the fourth quarter.
Here are the three most notable takeaways from the expensive quarter:
1. Facebook is more serious about spending than profits. "We plan to invest aggressively."
Those five words, uttered by Chief Operating Officer Sheryl Sandberg during Facebook's Wednesday evening conference call with analysts, caused a bit of investor panic. She was referring to the company's efforts to improve the relevance and performance of its ads, which have been bolstered through the launch of Facebook Audience Network (for serving Facebook ads off of Facebook), the purchase of video ad platform LiveRai, and the relaunch of Atlas for targeting and measurement. She said the company was still in its earliest days with these efforts, which means the company is still in hyper-spending mode.
Facebook had told investors that it would spend between 50% to 70% more this year even when excluding stock-based compensation. With 2014 in the books, many investors were hoping for some additional specificity.
Chief Financial Officer Dave Wehner narrowed the range to between 50% and 65% growth in costs, but he wasn't exactly forthcoming about where the money would go beyond identifying infrastructure costs. Canaccord Genuity analyst Michael Graham noted that the company did narrows its expense growth estimate for 2015, even if it is still very high.
And if investor had any doubts about where Facebook's priorities lie, they should take heed of Facebook CEO Mark Zuckerberg's warning.
"We're a really mission-focused company," Zuckerberg said in an agitated response to a question on why investors should support his investments in Internet.org (new users won't be a big driver of revenue). "We wake up every day and make decisions because we want to help connect the world... if we were only focused on making money, we might put all of our energy on just increasing ads to people in the U.S. and the other most developed countries. But that's not the thing that we care about here.... I just think that it's really important that investors know that."
TL;DR (too long, didn't read) He's not losing sleep over lost profits. If you are, Facebook isn't the right stock for you.
2. Video is everything. Both to Wall Street and to Zuckerberg, though the two parties are at odds on what that actually means and how to think about the subject.
Investors were looking for color on Facebook's nascent video advertising business. Management gave them a practically meaningless stat on video views, which have grown to three billion per day. Whoopie. Show me the money! Well, the point -- at least as Sandberg sees it -- is that users are acclimated to seeing more videos in News Feed, which means video ads will blend right in. 
Of course that didn't satisfy analysts who spent most of the question-and-answer portion of the conference call peppering Zuckerberg and Sandberg with video-related questions in an effort to quantify Facebook's video advertising opportunity. Facebook executives responded with generalities. Video will eventually replace photos as the primary content type on Facebook, Zuckerberg said. Marketers are already familiar with the video format, Sandberg noted. 
Deutsche Bank analyst Ross Sandler noted that Facebook's video initiatives are working very well and have the potential to be a huge revenue generator. "We believe video has the potential to be a $1B+ business in 2015," Sandler wrote in a note.
So, long story short, Facebook loves video and wants to host as much of it as possible. Wall Street wants to know how that translates to the bottom line. Until Facebook can connect the dots between video content and revenue, there will continue to be a disconnect. 
3. Mobile rocks. Let's not forget that Facebook handed in a solid fourth-quarter report card that exceeded expectations. The reason it did so is simple: mobile. Facebook generated 69% of its advertising revenue, or $2.48 billion, from mobile, marking the first quarter of mobile sales totaling more than $2 billion.
"Mobile remains the primary driver of our growth," Wehner, the CFO, said, also noting that mobile-ad revenue doubled from the $1.2 billion in mobile revenue it made last year. 
The company's monthly active audience on mobile increased by 26% to 1.19 billion people and its daily active mobile audience by 34% to 745 million.
Facebook's mobile business hasn't topped out, Sandberg assured Wall Street. "Mobile gets 25% of consumer media time, but only 10% of the ad budgets … which means that we have an opportunity to grow," she said.
--Written by Jennifer Van Grove in San Diego, Calif.
>Contact by Email.