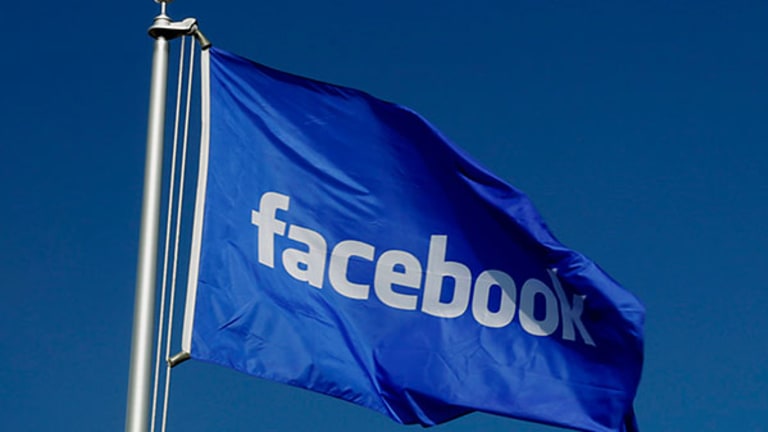 3 Biggest Takeaways from Facebook's Third-Quarter Earnings Report
The social network scared away investors by warning of an underwhelming Q4 and increasing costs for 2015. Still, its core business is solid and engagement rates are higher than ever.

WATCH: More tech videos on TheStreet TV
SAN DIEGO, Calif. (TheStreet) -- Facebook's (FB) - Get Facebook, Inc. Class A Report third-quarter earnings report beat on both the top and bottom line with revenue of $3.2 billion and adjusted earnings per share of 42 cents, but you wouldn't know it by looking at the company's stock.
Share prices were discounted by 6% on Wednesday afternoon after the company made zero qualms about its plans to spend at the expense of future results. Whats more, WhatsApp financials were released for the first time, shedding light on the popular messaging app's extremely unprofitable business.
Coming off an otherwise impressive three month stint, Facebook's tone on the Tuesday afternoon call was so pragmatic it was almost as if the company went into the call with a plan to scare away short-term investors. If they did, the strategy worked. Facebook has recovered a bit from yesterday's extreme after-market lows, but Wall Street still seems spooked by the bad guidance.
Here are the three key takeaways from Facebook's third-quarter report:
Facebook has a plan: spend, spend, spend
Even with WhatsApp, Instagram, and Oculus in its back pocket, Facebook is not future proof. But the social network does have 3-year, 5-year, and 10-year plans to secure its future, and all three plans involve massive amounts of spending.
For the full year 2014, Facebook padded guidance around GAAP expenses by 15%, mostly because of costs, such as stock-based compensation, associated with the WhatsApp takeover. In addition, 2015 will be a "significant investment year," as CFO Dave Wehner said. Total costs will increase between 55% and 75% over 2014, he said.
And the spending is already set to take a toll in the December quarter. Management, which rarely provides revenue guidance, warned of fourth quarter revenue that would be just 40% to 47% greater than the year ago quarter. Not so great when compared against a 2013 fourth quarter that showed 55% year-over-year growth.
The writing is on the wall: This year's holiday season, as executives cautioned, definitely won't live up to last year's, especially given that the fourth quarter of 2013 was inflated by the full rollout of News Feed ads, Facebook said.
Facebook's business is solid
Ignore the flashing red lights for a moment and what you'll find is a company that has consistently bested estimates, and the third quarter was no different.
Revenue grew 59% year-over-year on the back of stellar mobile sales. Facebook made 66% of advertising revenue -- or $1.95 billion -- from mobile, up from 49% in the previous quarter. The company also grew its monthly active user base to 1.35 billion people and once again improved its engagement rate, or the ratio of daily active users to monthly active users, to 64%.
"While the knee-jerk reaction will be to focus on the costs, we do note that this is a management team that has previously invested to execute on multiple monetization paths even as user engagement was shifting away from desktop to mobile," Credit Suisse analyst Stephen Ju said in the company's Wednesday Facebook note. "Hence, we fully expect to be eventually proven too conservative in our revenue projections for 2015 and beyond as Facebook generates a return on the investment it plans for next year -- and this is on top of the already-stacked product release slate we believe it has in store."
In other words, we've seen this before and, long term, you probably shouldn't bet against Facebook.
WhatsApp is a drag, Instagram not material
WhatsApp, according to Facebook commander and chief Mark Zuckerberg sits in the 5-year bucket with Facebook's other emerging -- aka too early to monetize -- high-growth apps Instagram, Messenger, and Search.
Now we know why. WhatsApp lost $232.5 million on $15.3 million in revenue during the first six months of the year. If you take Zuckerberg's words at face value, and you probably should, that business will stay in the red for a few years.
"Over a five year time frame, we have a number of services, which we think are well on their way to reaching a 1 billion people. Messenger, WhatsApp, Instagram and Search are a number of them. And once we get to that scale, then we think that they will start to become meaningful businesses" he said. 
The statements also helped to deflate high hopes for Instagram. Ahead of the report, analysts and investors really wanted to know when they could expect material results from Instagram ads, but COO Sheryl Sandberg told everyone they will need to be patient, super patient. "We really believe in going slow," she said, code for not material for some time. 
The going-slow-on-new-businesses-but-fast-on-spending message explains the downward spiral of Facebook's stock. Analyst firms like Credit Suisse and Piper Jaffray were forced to adjust forecasts and lower 12-month price targets, but the sentiment among these Facebook-watchers remains positive.
"We would add on weakness over the coming several sessions," Deutsche Bank analyst Ross Sandler wrote, "as we continue to view Facebook as one of the best names in the space, straddling both high growth and a reasonable multiple. Buy."
--Written by Jennifer van Grove in San Diego, Calif.
>Contact by Email.