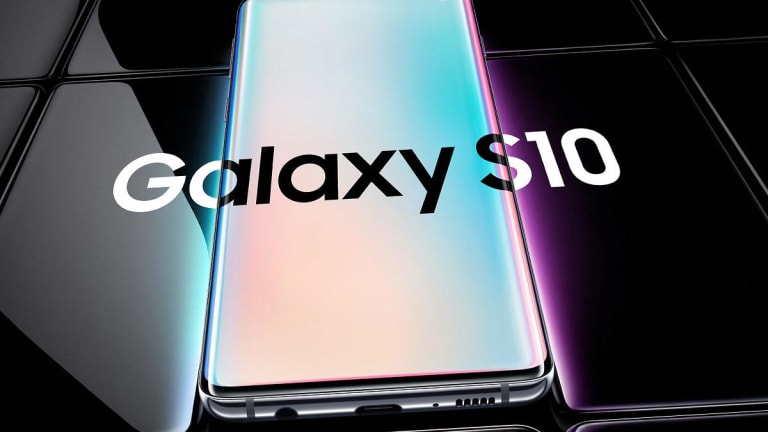 2019 Is Still Looking Like a Rough Year for the Smartphone Industry
Outlooks from Samsung, Qualcomm and others point to weakening near-term demand for Android phones, particularly in China and on the high-end.
While Apple  (AAPL) - Get Apple Inc. Report issued better-than-expected guidance ahead of this fall's iPhone launches, the near-term outlook for the broader smartphone market is still looking shaky, judging by what has been shared this earnings season.
On Wednesday afternoon, Qualcomm (QCOM) - Get Qualcomm Inc Report , the world's biggest mobile chip supplier, issued softer-than-expected guidance for its September quarter. With the company citing (among other things) weak Chinese smartphone demand, inventory corrections by Chinese phone OEMs and broader smartphone demand weakness ahead of 2020 5G phone launches, Qualcomm guided for its total revenue to be down 12% to 26% annually this quarter, and for its MSM (app processor and modem) chip shipments to be down 31% to 40%.
Qualcomm also cut its full-year outlook for total 3G, 4G and 5G device shipments by 100 million. The company now expects 1.7 billion to 1.8 billion devices to be shipped in calendar 2019, an outlook that at its midpoint implies a 3% annual drop. And on its earnings call, Qualcomm said that it believes that while sales of phones to Chinese carriers and retailers only fell 5% during the first half of 2019, sales from carriers and retailers to Chinese consumers fell 20%, causing an inventory glut.

Qualcomm's revised 3G/4G/5G device shipment forecast. Source: Qualcomm.
Shortly before Qualcomm reported, Samsung (SSNLF) , the world's biggest smartphone vendor by unit volume, reported its mobile product sales rose 7% annually in Q2 thanks to good demand for low-end and mid-range phones. However, in the wake of March's Galaxy S10 phone launches, Samsung also said sales of "flagship" phones were slow and that demand in the high-end smartphone market overall was "sluggish." And on its earnings call, Samsung said demand for its mobile products is "expected to keep trending down due to growing global macroeconomic uncertainties."
And though it's worth keeping in mind that both companies' phone businesses have been struggling for a while, LG and Sony  (SNE) - Get Sony Corp. Report reported that their mobile division sales respectively fell by 21% and nearly 30% annually in calendar Q2. Sony also said it now expects just 4 million smartphone sales in its current fiscal year (it ends in March 2020), down from a prior outlook of 5 million and below sales of 6.5 million in the previous fiscal year.
In this context, Apple's reported production plans for its 2019 iPhones are a relative bright spot. Last week, Bloomberg reported that Apple's suppliers are getting ready to produce up to 75 million of its 2019 iPhones during the second half of 2019, a figure that's roughly on par with the number of 2018 iPhones made during the second half of last year. One source added that production could go up to 80 million if needed.
And earlier this week, Apple, which saw its iPhone revenue fall by a double-digit percentage during its past three quarters, guided for revenue in its September quarter revenue of $61 billion to $64 billion (down 3% to up 2%), above a consensus analyst estimate of $60.9 billion. If history is any guide, the September quarter will a couple weeks worth of orders for Apple's 2019 iPhones.
In addition, though Qualcomm -- expected to supply modems for Apple's 2020 iPhones, but not its 2019 models -- issued soft guidance, iPhone chip suppliers Cirrus Logic (CRUS) - Get Cirrus Logic, Inc. Report and Qorvo  (QRVO) - Get Qorvo, Inc. Report both issued stronger-than-expected September quarter sales outlooks this week, and Apple supplier/chip manufacturing giant Taiwan Semiconductor (TSM) - Get Taiwan Semiconductor Manufacturing Co. Ltd. Reportdid so two weeks ago. Notably, Qorvo said that its guidance "reflects typical seasonal ramps at our largest customer," widely believed to be Apple, and that it also assumes "significantly lower sales to Huawei" amid export restrictions.
Overall, there still isn't anything to suggest that Apple, which has been seeing healthy growth for various non-iPhone businesses, expects very strong demand for its 2019 iPhone models. But it does look as if Apple's sales expectations are a little better than many feared a short while ago.
On the other hand, what has been shared during earnings season suggests near-term sales expectations for Android phones have weakened some -- particularly in China and on the high-end. With Android phones accounting for over 85% of the smartphone market by unit volume, this is a problem not only for phone OEMs, but also for many mobile chip suppliers.
Qualcomm, for its part, asserts that the broader rollout of 5G phones and networks next year will drive a rebound next year in smartphone demand, which has been pressured for some time by lengthening upgrade cycles. But while next year's 5G phone launches will boost the top lines of Qualcomm, Qorvo and a few other chip suppliers, given the extra chip content that's needed to enable 5G connectivity, it will only provide a major lift to phone sales if consumers are convinced that 5G's advantages relative to 4G (greater network capacity, faster transmission speeds, lower latency) yield a much better user experience. That's not guaranteed to happen right away.
Meanwhile, all signs suggest foldable phones -- another technology that has been seen as a potential growth driver for the smartphone industry -- will take a while to go mainstream. One only has to look at the challenges that Samsung has been contending with for its Galaxy Fold phone, or the steep 4-figure prices that both Samsung and Huawei plans to charge for their first foldables, each of which will only be available in limited volumes.
Qualcomm and many other mobile chip suppliers still trade at pretty low multiples. That, together with (in some cases) expectations of a 5G-driven sales lift, should help out the group as they continue dealing with a weak near-term demand environment for smartphones. But until signs emerge that demand is improving, more volatility could be in store -- especially for suppliers with little or no iPhone exposure.