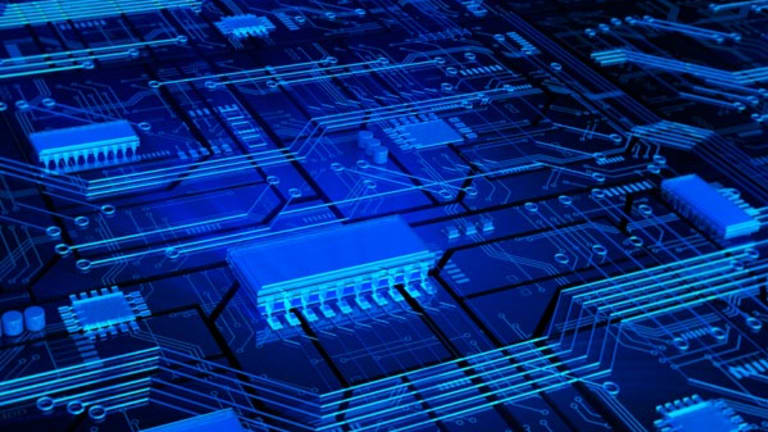 10 Popular iPad Apps
Apple's iPad will show up on many Black Friday shopping lists this year. Here are 10 popular iPad apps to try.
NEW YORK (
) --
Apple's
(AAPL) - Get Apple Inc. (AAPL) Report
iPad, of which some analysts estimate as many as 7.5 million will be sold by the end of the year, is without a doubt on many holiday gift lists.
Of course, with crazy iPad sales comes killer app development. The proportion of applications developed exlusively for the iPad outpaced the number of apps created for use on
both
iPhones and iPads during the second quarter of 2010, according to analytics site
Distimo
.
Culled from tech lists and apps counters and tested by
TheStreet
, here is our list of 10 top iPad apps.
Epicurious
(pictured above)
A nice extension of its Web site, the classy Epicurious app features more than 28,000 recipes from magazines like
Bon Appetit
and
Gourmet
, popular cookbooks and well-known restaurants. Users search for food or drink recipes by tapping values -- main ingredient, meal/course or dietary consideration -- on the control panel; they can even search by what's in season or what is already in their fridge.
The best part about the app is using it in the kitchen: It offers a full-screen cookbook view that displays ingredients and photos so users can follow the recipes step-by-step. It also has an interactive shopping list that lets shoppers check-off items as they find them at the grocery store.
Instapaper
From the guy who developed blogging site
Tumblr
comes
Instapaper
, a one-click book-marking app that allows Web surfers to stash online articles they don't have time to read until later.
Once the app is downloaded to the browser (users download the app on as many devices as they want), readers can click the "Read Later" tab when they come across a story on the Web. The article can then be accessed from their Instapaper account, where it shows up in app's stripped-down, easy-to-read format or, if the reader chooses, at the story's original URL.
The app is free, but the $5 Pro version includes folders for storing read articles, a dictionary look-up feature and the option to have Instapaper automatically switch to nighttime reading based on local sunset times.
Evernote
Evernote
is a information-catching app that aggregates information from a variety of sources. Users type text notes, clip Web pages from a browser and import photos snapped from mobile phones. The "notes" appear on one's Evernote home screen as a list of thumbnail images or small stacks of paper.
The app organizes and indexes these notes -- we clipped holiday meal recipes from the Web and pie charts from analyst presentations -- so they are easily searchable via keywords. Users can also record audio presenations of up to 90 minutes long, useful for business meetings, class lectures, etc. The recordings get saved to Evernote's "cloud," then can be pulled up on the iPad later.
Notes can also be shared across various devices and synced from the Web.
Marvel Comics
The iPad's strength is graphics, so we downloaded
Marvel Comics'
app to try out the color and crispness display. From
The Avengers
to
X-Men
(we paid $2 to downloand
Wonderful Wizard of Oz, #8
), the Marvel library boasts more than 500 books.
Users browse the comics panel-by-panel with the swipe of a finger, and zoom in and out by pinching the screen. The app also includes a recommendation engine for fans to find comics, as well as a comic shop locator to purchase their favorite titles in print.
The app is free; individual comics cost $1.99. Users can preview up to three pages of a comic before buying.
Amazon Kindle
The Kindle app is easily our de-facto e-book enabler; we picked it for
Android
, too. The iPad version provides access to more than 725,000 e-books -- thousands more than the amount available on Apple's own iBooks app.
The iPad app includes features not yet available on Kindle devices, like full-color photos and the ability to deploy audio and video. The Kindle iPad app also does what every other version does: syncs your last page read, bookmarks, allows for notes and highlights words and passages -- all across Kindle-compatible devices including PCs, Macs, iPhones, BlackBerrys and Android phones.
Muji Notebook
Japanese retailer
Muji
, known for its minimalist-designed home and consumer goods, recently released a series of iPad apps.
Its Notebook feature, which costs $4, allows creative types the ability to replicate almost everything they do with paper, pen and crayons: Doodle and draw with their fingers -- in color "ink" -- on virtual workbook pages. Users can also hand-write or add type to pages, import pictures and graphics (Muji supports most types of files) from the Web or other devices, and export the files to e-mail them as attachments.
Muji also imports Web pages -- maps, a text passage -- and lets users make hand-written notes and edits; we tested it by pulling up pages of Web stories and copy-editing by hand (useful and seamless for experimenting; pointless for deadlines).
Kayak.com
The mobile app from
Kayak.com
, which recently announced its IPO filing, is a faster, more intuitive and better-looking program than those from rivals like
Expedia's
Trip Assist.
Users tap "from" and "to" fields to select departure/arrival destinations, set flight dates and the number of passengers; then the system searches. A long list of available flights will appear that can be sorted by airline, price, number of stops and duration (searching via "round-trip" results in both legs as one option -- one step less than when we searched on airlines' websites).
We liked how easy it was to book -- tap the travel company you want to buy from in the "booking" pane and you get directed to the applicable website. For more adventurous travelers, Kayak Flights has an "Explore" function that shows users potential travel destinations based on how far their budget can take them, the types of activities they're interested in (hiking, golf) and the climate they desire.
Scrabble
The iPad transforms into a gameboard with
Electronic Arts'
(ERTS)
iPad version of
Scrabble
. The app lets gamers play solo against the computer, with a colleague over the same wireless network or a friend on Facebook. You can also play with a group and use your iPhone or iPod Touch as virtual tile racks, laying down words with a flick of a finger.
As they play, users can listen to customized music playlists via iTunes. For Scrabble beginners, the game includes a teacher feature that shows the best possible word from earlier moves. Lastly, the "stats" tab allows players to see highest scores, "best" words ever played and the number of wins and losses they've logged.
Netflix
We'd be amiss if we didn't include the
Netflix
(NFLX) - Get Netflix, Inc. (NFLX) Report
app, which allows users to stream TV shows and movies after they sign up for an $9.99 per month account (or after they log in to their existing account). The beauty of Netflix on the iPad -- besides an incredible video display -- is the ability to resume watching a flick where you left off on your TV or computer at home. Managing your queue on the go is a plus, as well.
The app also has simple playback controls that allow for a 30-second rewind, pause and fast-forwarding through your movies.
Square
Square
, started by
Twitter
co-founder Jack Dorsey, turns the iPad into a virtual cash register for small business owners and other money-collecting folk who carry their iPads around with them. Square allows users to accept credit card payments from customers. Users plug a free card reader into the headphone jack (the company sends users the reader), and the iPad can then take credit and cash payments and finger signatures on the touchscreen; it also calculates sales tax and generates e-mail receipts.
The app itself is free, but users pay a small fee for swiped and keyed-in transactions. While the app is also available on the iPhone and iPod Touch, the iPad's large screen makes entering credit card information easier.
--Written by Olivia Oran in New York.
>To follow the writer on Twitter, go to
.
>To submit a news tip, send an email to:
.