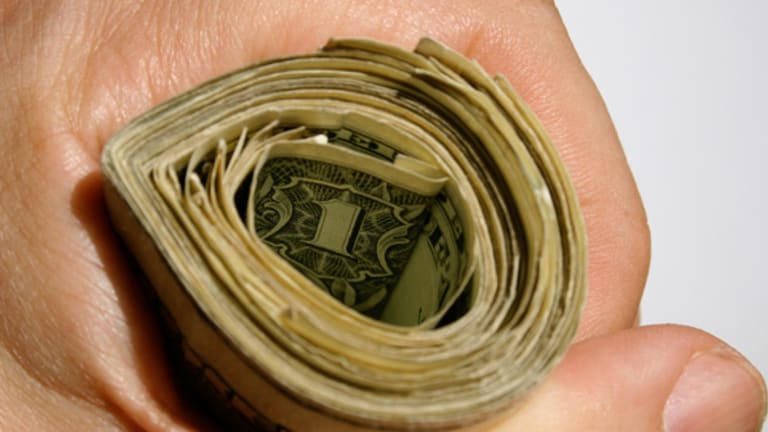 20 Niche Crowdfunding Sites: Which One Fits You?
Whether you are a start-up, a war veteran or fresh out of college, there's something here for everyone.
NEW YORK (
) -- With
like $327 million raised for 31,000 projects, it's difficult to argue that there's a better place to raise money than Kickstarter, which this year has already had 13 projects hit the million-dollar mark. But competitive crowdfunding sites are desperately trying to become the Kickstarter within their own category.
Here are a few start-ups targeting a niche crowd:
>>Also see
:
After the Crowds Leave: Finding the Post-Kickstarter Ecosystem and
Crowdfunding Fills Gap for Investors and Companies
Start-Ups
: While almost anyone pitching a product on a crowdfunding site could be considered a start-up, entrepreneurs who are seriously searching for capital will have even more options next year, when the
(the
Securities & Exchange Commission
is having its way with it, but law should go into effect in 2013).
Sites like
Fundable.com
,
and
are ready and waiting to help start-ups exchange funding for equity.
There are also crowdfunding sites like
aimed at established small businesses ($1 million revenues) that just need a boost from accredited investors, at least until the JOBS Act goes into effect.
Game Developers
: Game companies had
on Kickstarter this year, so it's not a surprise to see the upstart
from Amsterdam. The start-up targets game development and offers hybrid funding -- equity where it's legal, rewards elsewhere.
Recent College Grads
: Just graduated from college with a great idea but no idea where to start? Yup, there's a crowdfunding site for you.
targets recent grads who need seed money. The catch right now is that it's
limited to graduates of certain schools
in Upstart's pilot program, plus only accredited investors can help out. But if an investor takes interest, he or she could also become a mentor.
Health
: Kickstarter doesn't allow health care projects on its site (see other banned items in the "
" area). So sites like
and
HealthTechHatch
help people raise money for health care or medical projects. Both have an all-or-nothing funding approach so if you don't reach your goal, you don't get any money.
Professors
: Unfinished research projects have become a popular target in the crowdfunding space. And if university funding is limited, professors can target a waiting crowd at sites like
Petridish.org
,
and
, which crowdfunds for scientific research. Another alternative is
, which also accepts research projects and technical ideas.
Mobile Apps
: A handful of sites offer different takes on crowdfunding for app developers. At
, you can sell the app, find development help or go the traditional crowdfunding route by raising money to make or sell the app.
allows the crowds to buy units of an app so when it does go on sale at iTunes or elsewhere, those "owners" get the profits.
Charities
: This is one area Kickstarter prohibits, but sites like
accept charitable causes. Other sites target charitable causes and offer a crowdfunding tool for groups trying to raise money for a cause.
crowdfunds for medical treatments in developing countries while
offers a complete line of tools to encourage fundraising.
Veterans
: Sparse but up-and-running,
targets heroes and calls itself a crowdfunding site for military veterans and their spouses.
U.K. Residents
: Kickstarter. The most popular U.S. crowdfunding company expands to the United Kingdom this month -
. U.K. projects still get access to the American crowds, although financial goals will be noted in pounds and sterling rather than U.S. dollars.
You
:
is pretty much a site for anything and everyone who wants to raise money through crowdfunding. Weddings, accidents, body-building competition fees -- you name it, everything seems to be allowed. Of course, GoFundMe takes a 5% cut, plus credit card processor WePay takes 2.9% and then some.
Tamara Chuang is an outside contributor to
TheStreet
. Her opinions are her own. Email her at
and follow her on Twitter
.
Tamara Chuang is an outside contributor to TheStreet. Her opinions are her own.