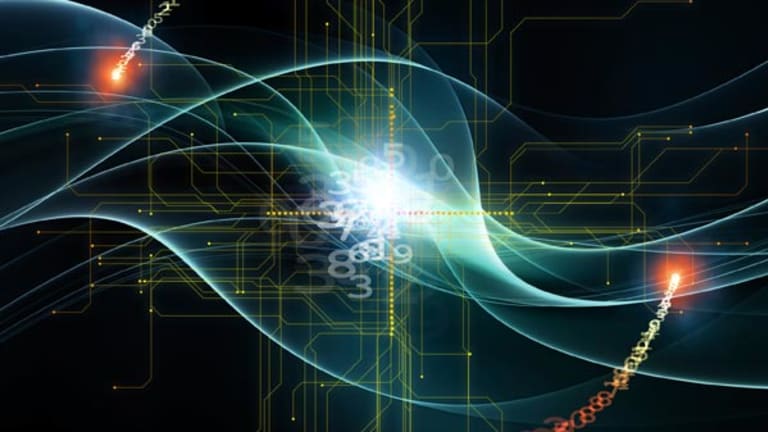 10 Best Apps for Ordinary Chores
Notable apps for Apple and Android to help get your chores done quicker and easier.
By TAMARA CHUANG
DENVER (MainStreet) -- Chores and errands aren't glamorous but they must get done. So I'm grateful that someone took time to make mobile apps to serve mundane duties. Here are a few of the notables.
Fill a prescription:
You can always call in a prescription refill, but
Walgreen's
app makes life so simple by using the mobile device's camera to scan an empty bottle's barcode. There's no need to log in or have fat fingers fumbling on the keyboard typing in account numbers. The scan automatically sends a request to your designated
Walgreens
(WAG)
. Now if only the pharmacy could only beam the meds over a 4G connection.
Available on iOS, Android, Blackberry (free):
Check out the Walgreen's app here.
Pick a movie
Customers of streaming-alternative
Redbox
know that the biggest pain is waiting in line for people who don't quite know what movie to rent. Don't be that person. The Redbox mobile app (or website) lets you pick and reserve a movie at any location. Just make sure to get to the kiosk that night because the 24-hour rental clock begins ticking after completing the reservation.
Available on iOS, Android (free):
Check out the Redbox app here.
Plan dinner
I love multi-tasking apps and was happy to discover
What's for Dinner?
-- an app that not only helps you find recipes by searching six top sites (including FoodNetwork.com, AllRecipes.com and Epicurious.com), but populates a shopping list with needed ingredients, sorted by aisle. But what it lacks, another app,
Grocery Gadgets
, offers: Scans barcodes to add items to a shopping list, finds available coupons, offers multiple lists and even synchs lists with a spouse.
What's for Dinner for iOS ($2.99), Android ($2.99), Palm ($4.99):
Check out the What's for Dinner? app here.
Grocery Gadgets for iOS ($3.99), Android ($2.99) and others:
Check out the Grocery Gadgets app here.
Deposit a check
:
Chase
(JPM) - Get JPMorgan Chase & Co. Report
and
PayPal
(owned by
Ebay
) stand out among the bank-owned apps because of one unique feature, which I'm sure won't be unique for long. They offer remote check deposit. Snap a picture of your signed check, verify the details and confirm. Check deposited! This pretty much eliminates the last need to stop by the bank.
Chase Mobile available on iOS, Android (free):
PayPal Mobile available on Android, iOS and Blackberry (free):
Check out the PayPal app here.
Keep track of receipts
Whether you need to keep receipts for business or personal use, one way to forgo stuffing paper receipts in your wallet is to take a picture with the phone's camera. While there are several apps that track expenses this way, I like the simplicity of
Lemon
, which launched this month (Oct. 13). Take a picture of the receipt, tag it with a category and then if you need it later for a return or expense report, just pull it up on a mobile device or print it out. The basic service is free. Custom reports and exporting data is $7.99/month or more.
Available on iOS/Android (free):
Get an oil change reminder
Car maintenance is a drag, especially if you keep forgetting when it's time to take it in.
Car Minder Plus
keeps track of multiple vehicles and alerts owners when it's time, among other features like logging mileage, tracking fuel economy and keeping the car's complete service record.
Jiffy Lube's
mobile app similarly helps customers with an added perk: It stores photos and important documents, like vehicle registration, insurance card and the oil change sticker. Jiffy Lube is owned by
Shell
(RDS.A)
Car Minder for iOS ($2.99):
Check out the Car Minder Plus app here.
Jiffy Lube for iOS (free):
Check out the Jiffy Lube app here.
(Android coming soon)
Send a fax
I get annoyed when someone asks me to fax a document. I mean, really? It's 2011. Can't I email a scan or image? If they don't agree, getting the
FilesAnywhere
app will solve that issue. Among the several things it does, FilesAnywhere lets you fax documents, or even a camera photo by converting it to PDF. The free app offers 10 local faxes free per month, which more than suits my faxing needs.
Available on iOS, iPad, Android, Blackberry (free):
Check out the FilesAnywhere app here.
Check it off
Highly-rated
Astrid Tasks
offers one of the most thorough to-do lists around with the ability to share lists and synch with
Google's
(GOOG) - Get Alphabet Inc. Class C Report
own (and incomplete, I must say) Tasks. With the $1.49 Astrid Locale add-on, you'll get alerts on tasks as you near the vicinity. The one problem? It's not available for
Apple
(AAPL) - Get Apple Inc. Report
users, yet (they're reportedly working on it). iOS users should take check out
Remember the Milk
, which just added compatibility with Siri, Apple's new voice-activated concierge.
Astrid Tasks available on Android (free):
Check out the Astrid Tasks app here.
Remember the Milk with Siri (free):
Check out the Remember the Milk app here.
Get home faster
If you forget to check traffic before heading out,
Beat the Traffic
app offers a simple map with live traffic flow. Like a traffic light, red means bad, green means good and yellow means slow down. It also shows traffic incident details, images from traffic cameras and follows your route. Not bad for free. Paid version removes the ads.
Available on iOS, Android and Blackberry (free):
Check out the Beat the Traffic app here.
Let someone else do it
If your time is just too valuable to assemble an Ikea shelf, do the laundry or pick up the 100-pound bag of dog food, hire an eager errand boy from
TaskRabbit.com
. You post your task, gets bids from pre-screened "TaskRabbits, " and then you select the winner. Done and done! The service is available in New York, Boston, San Francisco, Los Angeles, Orange County and Chicago, with Portland and Seattle coming soon.
Available on iOS (free):
Check out the TaskRabbit app here.
--
Written by Tamara Chuang in Denver, Colorado
Tamara Chuang is an outside contributor to TheStreet. Her opinions are her own.