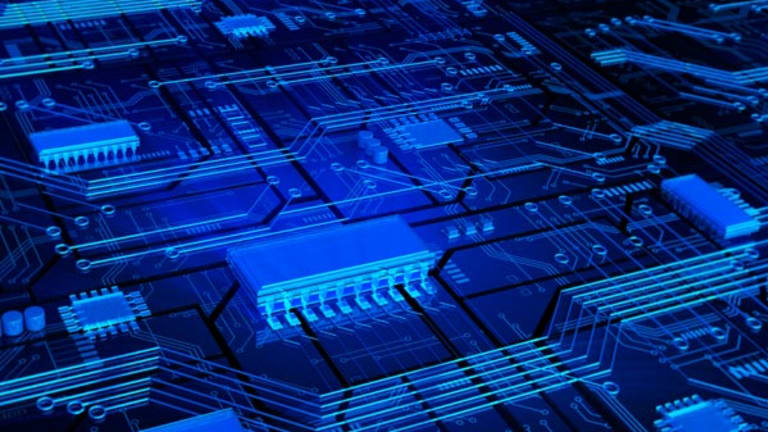 12 Androids Outmuscling Apple's iPhone
The next iPhone looks like a tech weakling up against an impressive fleet of 4G Google Androids.
Android outmuscling Apple's iPhone story updated with two new phones
NEW YORK (
) --
Apple's
(AAPL) - Get Apple Inc. (AAPL) Report
next iPhone is not only late, but a little light under the hood when compared with the growing list of
Google
(GOOG) - Get Alphabet Inc. Class C Report
Androids hitting the market this summer.
In fact, by the time the
(presumably), there will be at least a dozen beefy Androids available at
Verizon
(VZ) - Get Verizon Communications Inc. Report
,
AT&T
,
Deutsche Telekom's
(DT) - Get Dynatrace, Inc. Report
T-Mobile
and
Sprint
(S) - Get SENTINELONE, INC. Report
.
One of the reasons Apple shares have gone nowhere this year is because the company has not given its fans what they want -- another blockbuster iPhone.
That moment won't come until next year, when Apple delivers a
. Until then, Apple is expected to offer a refreshed iPhone this fall, with a new dual-core processor and a better camera.
But this won't placate the worriers who see Apple falling behind in the superphone race.
Rivals like
Motorola
(MMI) - Get Marcus & Millichap, Inc. Report
,
Samsung
,
HTC
and
LG
are turning out super-charged, ultrathin Androids with bigger, more vivid screens, better cameras, fast dual core processors and super speedy 4G LTE connections.
The technical advances of Android phones aren't exactly making Apple look cool this summer.
"The processor and display quality improvement in the Android camp is proceeding at such a clip that Apple will be under a lot of pressure to deliver a substantial jump in iPhone specs next autumn," said MKM Partners' analyst Tero Kuittinen. "It's not clear how Apple can battle the rapid Android evolution unless it picks up the pace of its iPhone launches."
Read on for a daunting dozen Android phones that are dwarfing the iPhone.
Motorola Photon (Sprint)
Moving outside of its Droid franchise at Verizon, Motorola
for Sprint last month, its latest Android superphone. The Photon has a 4.3-inch screen, an 8-megapixel camera and it is powered by
Nvidia's
(NVDA) - Get NVIDIA Corporation Report
dual-core Tegra 2 processor.
The Photon runs on the Gingerbread version of Android and uses Sprint's 4G WiMax flavor of fast wireless. The Photon is similar to the Motorola Atrix at AT&T, and like the Atrix, it can be docked to a PC for larger-screen computing.
The Photon is expected to launch this month at Sprint, but no price has been announced.
Samsung Nexus Prime
Google will launch a new flagship phone sometime this year. In keeping with its Nexus tradition, this phone is called Nexus Prime, made by Samsung and powered by the newest version of Android -- 4.0, or Ice Cream Sandwich,
.
The Nexus Prime has some impressive features, if BGR's sources are right. The phone's dual-core processors will each run at speeds of at least 1.2-gigahertz. The front of the phone is all screen, with no physical buttons. And though the camera is only 5-megapixel, it is expected to have better resolution and low-light capabilities. The Nexus Prime is also expected to be 4G LTE.
Google continues the Nexus push as a way of offering a pure Android standard bearer for the industry. Though Google has softened on its attempt to bypass the carriers that insist on limiting features or loading the phones with their own programs, Google will no doubt add technology like near-field communication to expand its mobile payment front and other location-based services.
LG Optimus (AT&T)
The LG Optimus is one of the sleeker members of the new Android class. Even though it has a 4-inch screen, the phone is nearly a third of an inch thick, and at 3.8 ounces, it is a full ounce lighter than the iPhone.
The LG Optimus runs on Android 2.2 or Froyo and is powered by a 1-gigahertz OMAP processor from
Texas Instruments
(TXN) - Get Texas Instruments Incorporated Report
, one of the key wins for TI in the most recent round of Androids.
The LG Optimus is expected to debut in Europe this month and arrive in the U.S. later this year. AT&T and possibly T-Mobile will likely get the phone since it is configured for the HSDPA network.
Samsung Droid Charge, (Verizon)
After
, No. 2 phone maker Samsung finally gets into Verizon's Droid franchise and continues the robotic theme for another year.
The Droid Charge runs on Android 2.2 or Froyo, it has a 4.3-inch LED screen and is powered by a 1-gigahertz Samsung Cortex A8 processor. According to analysts, Samsung has built the phone to consume about half as much battery power than its 4G LTE predecessor the HTC Thunderbolt.
Another area where it exceeds the Thunderbolt is on price. Verizon has a $300 price tag on the Charge, with a two-year contract compared to the $250 price for the Thunderbolt.
Samsung Function, (Verizon)
Samsung is pushing hard to get on the 4G LTE bandwagon where Verizon has a speedy lead over the rest of the telco field. The Function is a member of the Samsung Galaxy family and a follow up to the 3G Fascinate, which debuted last year at Verizon.
The Function is a truly muscular phone. It runs on Android Gingerbread, it is powered by a dual-core 1.2-gigahertz processor, with 1-gigabyte of memory and another 32-gigabytes of built-in storage. And the 8-megapixel camera shoots 1080p HD video
The Function is due later this year, and depending on the timing, may be one of the more formidable opponents to the iPhone.
Motorola Mobility Targa (Verizon)
Speaking of formidable, Motorola Mobility apparently wasn't happy with how the Bionic was coming together and reworked the phone under the code name Targa. Bionic was expected to be the blockbuster 4G LTE phone for Verizon from Motorola, and aimed not just at the iPhone but at the Android superphones from Samsung and HTC.
There's not much information about what powers the Targa, but the specs are likely to be similar to the Bionic. That list would include a dual-core processor, and an 8-megapixel camera.
Verizon and Motorola were expected to have the Bionic available by the end of June, but a revamped Targa will likely be a pre-holiday fall arrival. This would also pit it squarely against the next iPhone.
Samsung Nexus S (Sprint)
This was Google's second run at making a phone to its specifications, only this time, Samsung is doing the manufacturing and
Sprint
(S) - Get SENTINELONE, INC. Report
is selling it. Two years ago, HTC made the Nexus One and Google sold it online. But the retailing experiment failed, or at least was far less revolutionary than Google hoped.
The Nexus S runs on Google Android 2.3 Gingerbread operating system and works on Sprint's WiMax 4G service. The Nexus S includes some of Google's favorite projects, including NFC, which may one day allow phones to make purchases with a swipe at a sales counter.
The Nexus phones are big among Android fans who see them as more purely Android than other versions in the market. The Nexus S runs on Android 2.3 or Gingerbread, this is an advantage now, but it will soon be eclipsed by Android 3.0 or Ice Cream Sandwich (see above).
HTC Sensation (T-Mobile)
T-Mobile's
HTC Sensation is a big step up from the HTC Thunderbolt. And that's no small feat. The Sensation has one of the first dual-core 1.2-gigahertz
Qualcomm
(QCOM) - Get QUALCOMM Incorporated Report
Snapdragon processors, which holds big promise for Qualcomm.
The Sensation has a 4.3-inch display, a 8-megapixel camera and it runs on Android's Gingerbread operating system. The phone has an aluminum unibody structure, a trend Apple started with its laptops.
The Sensation runs on the HSDPA network that AT&T and T-Mobile call 4G. The phone went on sale last month at T-Mobile for $200 with a two-year contract.
LG Revolution, (Verizon)
LG's focus on feature phones made it a weak player in the smartphone game, but the Korean electronics giant now wants to make up for lost ground in the super-phone category.
The LG Revolution is the heaviest of the five Androids, weighing 6 ounces. But it carries the weight well in a sleek half-inch-thick form with a large 4.3-inch display screen.
The phone runs on Qualcomm Snapdragon 1-gigahertz processor and has a whopping 16 gigabytes of storage. It has two cameras, one front-facing for video chats and the rear a less-than-robust 5-megapixel shooter.
The Revolution is a 4G LTE phone that Verizon started selling last month.
Samsung Infuse, (AT&T)
Samsung seems to be trying extra hard to be the iPhone replacement for
AT&T
. By appearances, the Samsung Infuse looks very much like a large version of the iPhone 4, at least from the front.
Samsung had reasonable success with Android phones in its Galaxy series; with the Infuse, it hopes to take that one more step higher. The phone has a massive 4.5-inch super-AMOLED-plus screen that is designed to provide better resolution and easier daylight viewing.
The Infuse runs on a speedy 1.2-gigahertz Hummingbird single-core processor. Its front-facing camera is a mere 1.3-megapixels, but the rear camera captures 8-megapixels. The Infuse runs on the HSDPA-Plus wireless technology, which AT&T started calling
.
The Infuse, sort of like the 5-inch
Dell
(DELL) - Get Dell Technologies Inc Class C Report
Streak, attempts to push the limits of super-phone sizes in an effort to skirt the fringes of the larger tablet market.
AT&T started selling the Infuse this spring.
HTC Thunderbolt, (Verizon)
We got
our hands on
the HTC Thunderbolt when it arrived in March. Its speed is astonishing, but its battery life is terrible.
The Thunderbolt has the best name of the new crop of 4G devices that Verizon has introduced so far. The Thunderbolt looks very much like HTC's popular EVO at Sprint, with the same convex back and kickstand.
The Thunderbolt runs on Qualcomm's 1-gigahertz Snapdragon processor, has a 4.3-inch screen and a front-facing camera as well as an 8-megapixel rear camera. All those specs, by the way, are identical to its 4G WiMax brother, the EVO at Sprint.
The difference with the Thunderbolt is that it runs on Verizon's 4G LTE network. The Thunderbolt arrived in March quarter and was hailed as the first Verizon 4G LTE phone.
Motorola Atrix, (AT&T)
If there was one phone that caught the most attention at CES in January, it was the Motorola Atrix for AT&T.
The Atrix uses a dual-core Nvidia processor and features 1-gigabyte of RAM, about the memory you'd find in netbooks and small laptops. And curiously, that's how Motorola is pitching this device -- as a pocket computer.
During the Motorola demonstration, the Atrix was docked in an empty laptop shell, which, powered by a keyboard and big screen, made the Atrix the core of a notebook computer. The Atrix is designed to serve as both your super-phone and your PC, using a docking system,.
With processing power and desktop conversion kit, the Atrix may help push Motorola devices further into the workplace, bumping up against
Research In Motion
(RIMM)
and
Hewlett-Packard's
(HPQ) - Get HP Inc. (HPQ) Report
Palm business.
--Written by Scott Moritz in New York.>To contact this writer, click here: Scott Moritz, or email: scott.moritz@thestreet.com.To follow Scott on Twitter, go to http://twitter.com/MoritzDispatch.>To send a tip, email: tips@thestreet.com.