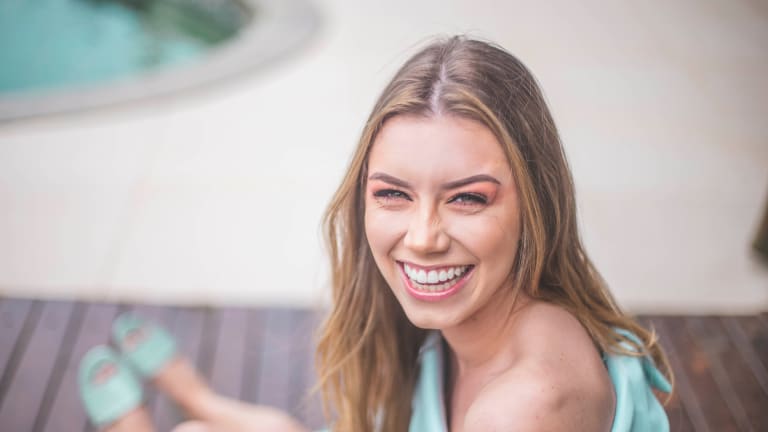 Align Reinvents Dentistry With Algorithms
Invisalign orthodontics maker reported sensational earnings that highlight its successful effort to bring dentistry into the digital age with teeth-moving algorithms and 3D printers.
Align Technology ( (ALGN) - Get Align Technology Inc. Report) reported sparkling results Wednesday night, pushing shares of the Invisalign orthodontics maker to a record high, and the future is even brighter.
Business at the San Jose, Calif.-based company is terrific. Sales rose 21% and profits shot up 50% year-over-year. But the real story investors continue to underestimate is operating margins.
Align is riding 3D printing toward zero inventories and massive future profits.
The company makes invisible orthodontics. At first glance its products look like a simple plastic mouthguard, the kind you might pick up at the local sporting goods store. In reality, the guards are thinner, lighter and packed with cutting edge technology.


Align has spent more than two decades working out the kinks. In the process, the company amassed a mountain of patents, acquired innovative software businesses, and managed to build massive scale in state-of-the art 3D printing technology.
The combination gives Align a big competitive advantage in the digital transformation of dentistry, a field largely unchanged since 1728 Pierre Fauchard published The Surgeon Dentist.
Align is replacing Fauchard's ugly metal braces with clear plastic aligners and proprietary algorithms based on machine learning.
Building a sparkling smile in the digital era means gently shifting teeth millimeter by millimeter in a very orchestrated way. The math is difficult and changes for each new patient. Align uses algorithms to dictate the series of unique plastic aligners patients will wear 22 hours per day for the next 13 months.
Unique is the key word. Every Invisalign is different.
The sheer volume of aligners keeps Align's Mexican factory humming 24/7. There, more than 50 specialized 3D printers produce 220,000 custom made clear aligners every day, according to a Forbes story.
3D printing is the Holy Grail for manufacturing because, in theory, it eliminates inventories.
In practice, it's way more difficult. 3D printing is not always like using an HP Inkjet. It can be slow and quality is often hit and miss, not exactly ideal for mass production.
So manufacturers have treaded carefully.
For example, Ford announced last January that it would begin using polymer parts in production F-150s and Mustangs. And Riddell, an athletic equipment maker, said it would 3D-print liners for its Precision Diamond football helmets.
Managers at Align made 3D printing the central pillar of the business model. They perfected the processes, and now they have a large scale manufacturing business with software-like profit margins.
Wednesday the company reported Q3 gross margins were 72.9%, with the operating margin surging almost 45% sequentially to 24.1%. According to FactSet, a consensus of analysts following the company were expecting a margin of only 9.7%.
It's not difficult to see the operating leverage is extreme.

Meanwhile, the core business is growing quickly again as the worst of the COVID-19 global lockdowns abate. Q3 revenues reached a record at $734 million. Invisalign shipments were up 28.7% versus a year ago, as the company shipped product to a record 70,000 doctors and its Far East business continues to expand.
A year ago I recommended that risk-oriented investor buy Align shares. I set a 24-month price target of $520, a gain of 89% from the price at that time. The stock reached $450 this morning on the stronger Q3 results.
Even with the gains, I still believe investors are missing Align's true appeal. Managers have the potential to both grow the core business and execute even better as they further refine the 3D printing process.


Shares trade at 48x forward earnings and 12.2x sales. While that may seem expensive, keep in mind that many parts of the world are still untapped and profits are exploding as managers work toward a true zero inventory business.

Buy Align shares into any near term weakness.