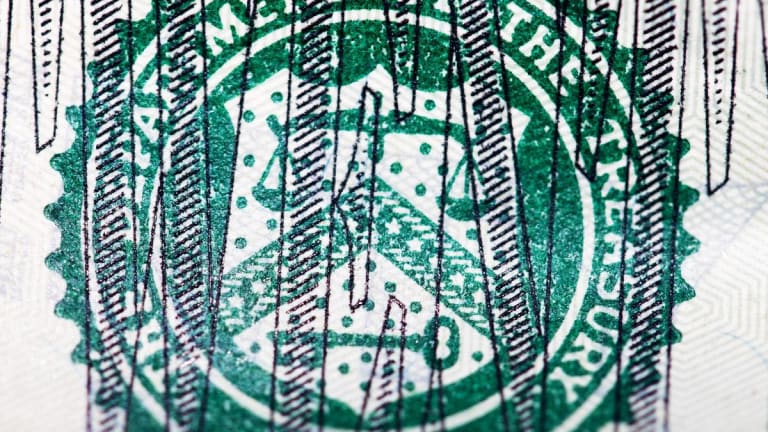 Trump Administration Mulling Tax Cuts to Boost the Economy
The president's team is looking at cutting payroll taxes and indexing capital-gains taxes.
President Donald Trump said Tuesday that he's looking at cutting Americans' payroll taxes or other levies as a way to boost a U.S. economy that some experts fear is lurching toward recession.
"Payroll tax is something we think about, and a lot of people would like to see that, and that very much affects the workers of our country," Trump told reporters. But he added: "We're very far from a recession."
The Washington Postreported Monday that White House officials also were thinking about a temporary payroll tax cut. The White House disputed that such a proposal was under active consideration.
Some Democrats are also on board with a payroll tax cut, which would benefit middle-income people. But they will also fatten the deficit, and the Post reported that depending upon how so it's designed, such a cut could pull money away from Social Security.
The president is also looking at reducing capital-gains taxes on investments by indexing to them to inflation. However, The Wall Street Journal noted that that would disproportionately benefit wealthier Americans. Enabling investors to adjust the cost basis of investments for inflation would reduce taxes by about $100 billion over 10 years, the paper said, citing the Penn-Wharton Budget Model.
Trump said he would be able to make the change to indexing through regulatory action rather than through Congress. "I can do it directly," the president said. However, the Journal said congressional Democrats might well challenge such a move in court.
Trump says that the economy is in good shape even as many on Wall Street are concerned that a recession might be on the horizon. The bond market recently sent a signal that historically has suggested a recession might start within a year or two. The stock market last week snapped quite sharply higher and lower.
Reports also say that the president is unlikely to back off the tariffs he is using to pressure China to reach a trade deal with the U.S.
Trump has also said that the tariffs he has placed on many Chinese goods are not hurting U.S. consumers. But a week ago, the White House delayed some tariffs on Chinese imports to avoid creating additional expense for consumers at the holiday shopping season.
And Trump has been leaning on the Federal Reserve to reduce interest rates, most recently by a full percentage point from the current benchmark 2.25%.
"If the Fed would do its job, I think we'd have a tremendous spurt of growth," Trump told reporters.
And in a tweet Monday, he claimed that Democrats are trying to "will the economy to be bad for purposes of the 2020 election."