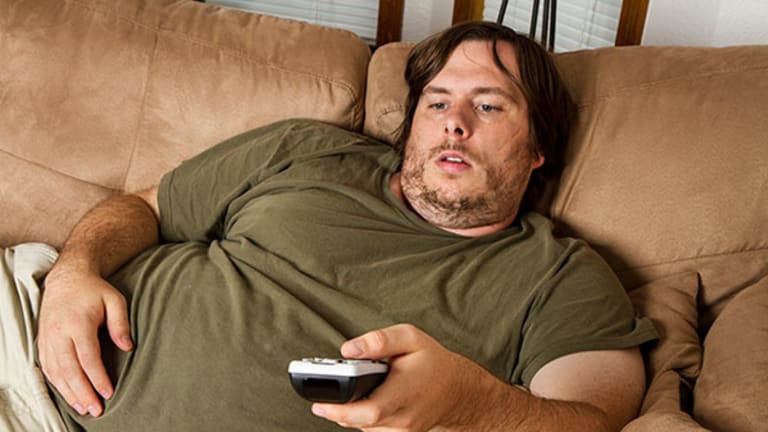 Today Isn't the Tax Deadline, But Treat It That Way
The overwhelming majority of returns have been filed by now, and you have everything to lose by not at least filing for an extension now. Stop procrastinating.
Just because April 15 isn't the tax deadline this year, it doesn't mean this weekend is an excuse to procrastinate.
It's been tax seasons since the Internal Revenue Service opened on January 19, and the overwhelming majority of the more than 150 million tax returns for the 2015 tax season have been filed by now. Thanks to the Emancipation Day holiday in Washington, D.C., falling on April 15 this year, you have until April 18 to file your return and pay what you owe. Taxpayers in Maine and Massachusetts can wait until Tuesday, April 19 because of Patriots' Day festivities on April 18.
That doesn't mean the people who wait until those dates to file aren't slackers, however. According to global payments company ACI Worldwide and OfficialPayments.com, which processes bill payments for the IRS, 65% of tax season transactions come in a week before the due date and 30% come in on the due date.
"You have a lot of people in this situation," Jonathan Medows, a New York-based certified public accountant who tailors his service specifically to freelancers, told us in 2015. "I get a lot of these last-minute calls, but unfortunately I'm really only handling the current clients and taking care of them because there are always a lot of last-minute issues that come up -- making sure their stuff is e-filed, making sure extensions our e-filed."
This is a big reason why ACI Worldwide says 46% of the people it surveyed always pay their federal taxes online, and 69% prefer to do so. Granted, there's still 20% of the tax base that chooses to pay via mail and 5.3% who've started paying via their mobile devices, but online filing and payment has become essential for procrastinators.
That's mostly because the penalties for having your taxes filed and paid late aren't cheap. The federal penalty for failure to file starts at 5% per month and tops out at 25% of taxes owed. Those who file their returns more than 60 days after the deadline (or the extended deadline) are also subject to a minimum penalty of $135 or 100% of the unpaid tax, whichever is less. That's just the federal penalty. If you fail to file in New York State, for example, it levels a 7%-per-month penalty against you.
Meanwhile, if you don't calculate a decent estimate of what you owe, you'll be subject to a 0.5% to 1% monthly federal penalty for late payment, which also caps out at 25% of your unpaid taxes. The monthly federal penalty for failure to file and failure to pay is capped at 5%, which gives taxpayers bumping up against the deadline every reason to file for a six-month extension. If you waited until today to figure this out, you can still electronically file Tax Form 4868 and be in the clear until October.
"If you can't afford to pay your whole tax bill, the IRS generally works with taxpayers to set up installment payment plans or other compromises if necessary," says Eric Meermann, a certified financial planner and enrolled agent with Palisades Hudson Financial Group in Scarsdale, N.Y. "While lateness is never the best-case scenario, the sooner you get your taxes done, the less your tardiness will cost."

If 90% of the taxes you owe when you file an extension request, there's a good chance the failure-to-pay penalty may be waived. Make sure you doublecheck your date of birth and Social Security number before mailing in payment, and get a receipt or e-mail confirmation afterward. Also, if you're doing that, you may as well take advantage of some of the tax-reducing opportunities still on the table.
Ben Sullivan, and certified financial planner and portfolio manager with Palisades Hudson Financial Group, Scarsdale, N.Y., notes that taxpayers can still make plans for their retirement savings this late in the game. Not only can workers still contribute to their IRAs until the tax deadline, but self-employed individual can contribute even after they file for an extension.
"For many freelancers, a SEP-IRA is the easiest and most effective way of creating a flexible retirement plan that lets you defer up to $53,000 or 20% of your net earnings from self-employment, whichever is less," he says. "The great news is that entrepreneurs can still contribute to a SEP-IRA and reduce their tax liability... since a SEP-IRA can be established as late as your income tax filing deadline, including extensions."
However, if you're making monthly tax payments (like 16% of all filers) and know that your first quarterly payment for the 2016 tax year is also due on April 18, Medows suggests paying the current year's obligations first simply because of the interest rate involved. If you find yourself juggling all of this at once, Medows offers one final bit of advice: "Triage appropriately."
This article is commentary by an independent contributor. At the time of publication, the author held no positions in the stocks mentioned.