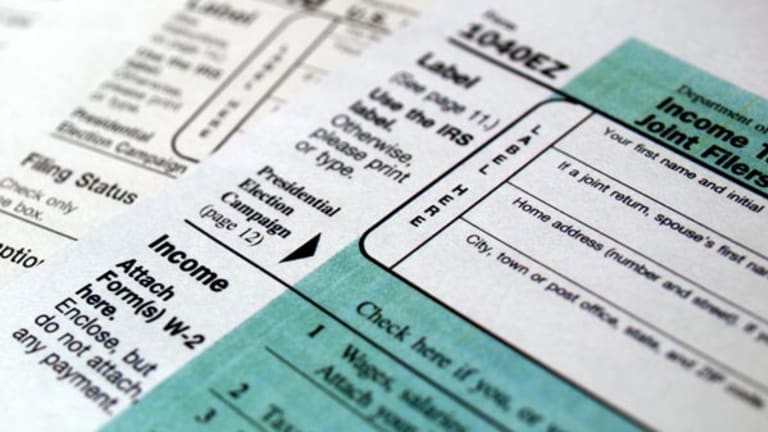 Should Gym Memberships Be Tax Deductible?
It's an ironic situation that people join a gym to get in shape but then leave with a credit score in worse than ever form.
NEW YORK (MainStreet) — It's an ironic situation that people join a gym to get in shape but then leave with a credit score in worse than ever form. Gyms are synonymous with putting dents in our monthly budgets, improving our waistline while worsening our bottom-line. In order for America to help lose its reputation as being an obese nation, gyms should become more financially-friendly so that more people can realistically use them. Perhaps they could begin by making memberships tax deductible.
Recent studies regarding gyms in the United States revealed that 15% of Americans have gym memberships. In 2012 the average monthly cost to belong to a gym in the U.S. was $55. With 15% of the more than 311 million people living in the United States, the nation spends around $2.6 billion a year on gym memberships.
It is also no secret that many Americans are struggling with personal finance. In fact according to a recent Bankrate's Financial Security Index, nearly a third of Americans say that just staying financially afloat and catching up on bills is their main concern right now.
Unlike food, heating, clothing and rent, gyms are not a necessary expense. Of course exercising is necessary in order for us to maintain good health. Americans are regularly reminded of the fact that in order to keep obesity at bay, adults need to get 150 minutes of "moderate-intensity aerobic activity" a week.
It's a no-win situation. On the one hand, health organizations are pushing Americans to exercise more, and on the other they are encouraging people to cancel gym membership as a means of improving personal finance. Consider "getting off your gym's financial treadmill," said Lindsey Gellman in the Wall Street Journal.
What's the solution?
In order to promote exercise, aside from encouraging Americans to save money on gym membership by purchasing gym equipment such as exercise bikes, ergs and steppers for the home, perhaps the government should offer tax incentives for gym membership.
Tax incentives
The Internal Revenue Service (IRS) offers numerous tax benefits to larger businesses, small business owners and self-employed tax payers. But are there are tax incentives related to gym membership? In 2007, the Senate introduced the Workforce Health Improvement Program Act to Congress. Under the current tax code, employers are entitled to a tax reduction for the costs of their gym memberships if they offer them on-site. The act sought to enable employers to take a tax deduction for the costs of their gym membership for both on-site and off-site facilities. If Congress had passed the bill, a tax credit would be available to all employers, profit, non-profit, and state and local governments, for 50% of the cost of a qualified employer health promotion program. Congress has yet to pass the bill.
In short, incentives like enabling employers to subsidize employees' gym memberships both on and off-site through tax incentives are required in order for a greater number of Americans employed in companies to enjoy all the health benefits of gym membership without having to struggle to pay for such a privilege and fall further into debt.
And the self-employed?
As Bloomberg BusinessWeek notes, one-third of the U.S. workforce consists of freelancers. With America's freelance economy on the rise, it is important that the self-employed are also encouraged to shrink their pant size without shrinking their bank balance by being offered gym membership tax incentives. The IRS currently allows contractors to deduct anything considered "ordinary and necessary to conducting your business." At the moment, the cost of gym membership is not liable to tax deductions for the self-employed, unless perhaps you are a freelance fitness coach./p>
Unlike hairdos and handbags, maintaining good health is an essential component of an individual being able to "conduct business." In this sense in order to save Americans from the clutches of obesity without propelling them into further financial anguish, perhaps the government needs to review its stance on making tax incentives to gym memberships.
--Written by Gabrielle Pickard Whitehead