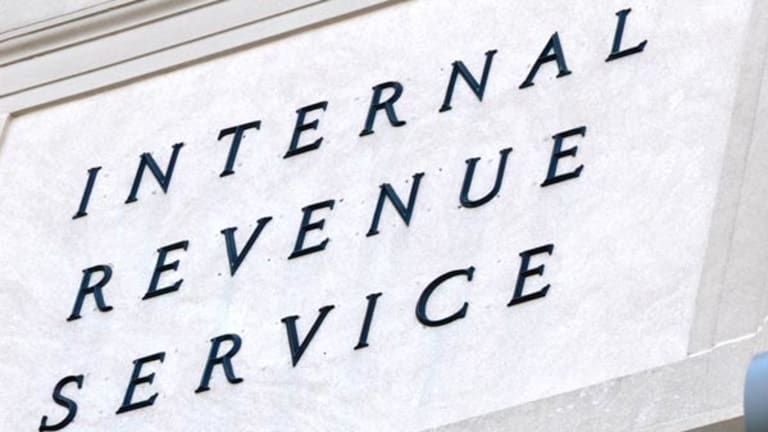 Save Big With Energy-Efficient Improvements
Learn how adding extra insulation or a skylight to your home can save you money on your taxes.  
By J.W. Elphinstone -- AP Real Estate Writer
NEW YORK (AP) — Before you put your 2008 tax documents up in the attic, think about the $1,500 you could save on next year's returns if you added extra insulation or a skylight.
Congress tripled the tax credit for energy-efficiency home improvements when it passed the latest stimulus plan. The tax credit now covers up to 30 percent of the cost of products installed this year and next.
The list of big-ticket items it covers is long: windows, outside doors, metal or asphalt roofs, heating and cooling equipment and fuel cell batteries, among others.
But if you were hoping it included the new Energy Star-rated refrigerator or washing machine you're eyeing, no luck. Though some state and local programs might.
Check Energy Star's web site, www.energystar.gov, to find out which products qualify. The credit doesn't cover installation costs for most items.
"This gets at the low-hanging energy efficiency measures that can be done for existing homes," said Jason Hartke, the director of public policy at the U.S. Green Building Council.
He suggests improving your home's insulation first before tackling your heating and cooling systems. Otherwise, air will just leak out of the house.
Kevin Enyeart, vice president and general manager of Gale Home Builders in Kansas City, Mo., recommends spray foam insulation that can be easily applied to the underside of an attic roof. A judge in last year's National Association of Home Builder's green building awards, Enyeart says this product is both an insulator and a vapor barrier.
The tax credit also includes updating your existing heating and cooling equipment, including furnaces, boilers and air conditioners.
Fuel cell batteries with a half-kilowatt of power capacity are also covered and can be installed through 2016.
Make sure your contractor breaks down their bills, showing both labor costs and materials costs separately. Keep a copy of the receipt and the Manufacturer Certification Statement for your records.
The federal tax credit isn't the only game in town, however. Many states, cities and utilities have their own rebate and loan programs. And some cover smaller improvements like new energy-efficient household appliances and electronics.
Michigan residents can receive 10 percent of the cost, up to $75, for washers and dryers, dishwashers and refrigerators through 2011. Georgia traditionally grants a four-day tax exemption each year for energy-efficient appliances, lighting, doors and windows.
Those living in Aspen, Colo., are eligible to get a rebate worth up to $150 for buying energy-efficient programmable thermostats and major household appliances. And, through this year, the Plumas-Sierra REC utility in California offers rebates for major household appliances as well as one for televisions ($20) and compact fluorescent lightbulbs ($2).
Check the web site for the Database of State Incentives for Renewables & Efficiency, www.dsireusa.org, to find out what rebate programs states, cities and utilities offer.
The green tax credit lowers the amount of money dollar-for-dollar that you owe the federal government. It's also nonrefundable, which means it can reduce your tax liability to zero but not below. You can't receive the credit if you don't owe the government a penny.
Improvements made this year must be claimed on 2009 taxes and those made next year must be filed with 2010 taxes. If a taxpayer doesn't use the entire $1,500 tax credit this year, the remaining can be applied to 2010 for a new improvement made that year.
The government expects a huge response from American homeowners, according to budget estimates. The government is expected to spend $1.84 billion to cover the credits for 2009 and 2010, according to the Joint Committee on Taxation. That compares to $186 million it expects to spend on the older tax credit this year.
Besides a lower tax bill, you will have lower energy bills. The average home's energy bill totals $1,900 a year and heating and cooling costs account for half of that, according to the U.S. Environmental Protection Agency. By plugging leaks and adding insulation in attics, crawl spaces and basements, a homeowner can save 20 percent — $380 a year on average — on energy costs.
Updating heating and cooling equipment can cut a home's energy bill by up to $200 a year and switching energy-efficient appliances certified by Energy Star can save $75 annually in energy costs.
The other benefit of a green home is better air quality and, by extension, your overall health.
"Your performance goes up when you live in a green home," Enyeart said. "How do you put a dollar amount on that?"
Copyright 2009 The Associated Press.  All rights reserved. This material may not be published, broadcast, rewritten or redistributed.