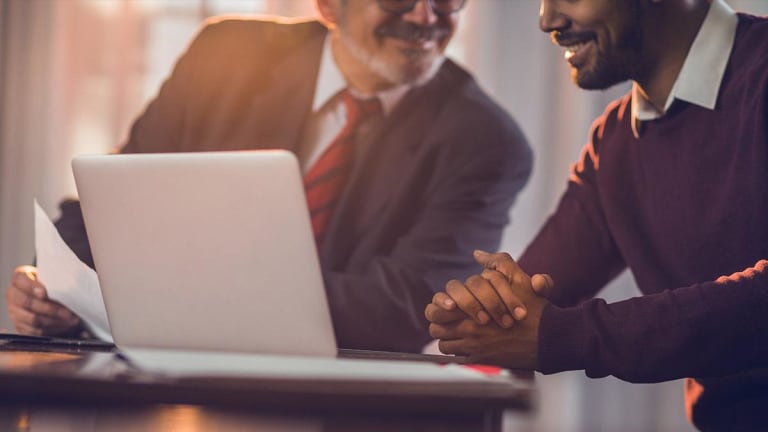 S-Corp Federal Tax Filing Dates
The S corporation has a responsibility to file an informational income tax return each year as well as a range of other IRS forms.
An S corporation is a "pass-through" entity, meaning that profits and losses from the corporation are reported on the tax returns of individual shareholders who are also responsible for paying the tax on it. The S corporation still has a responsibility to file an informational income tax return each year as well as a range of other IRS forms that relate to various other taxes it withholds from the wages it pays to employees.
Get every dollar you deserve with unlimited tax advice from experts who know self-employment taxes inside and out. Whether you're a freelancer, independent contractor, small business owner, or have multiple streams of income, TurboTax Self-Employed can help you uncover the industry-specific deductions you qualify for. Plus, you can get up to an additional $20 off when you file with TurboTax Self-Employed.
S-corp income tax return deadline
An S corporation must always file its annual tax return by the 15th day of the third month following the end of the tax year, generally March 15 unless this date falls on a weekend or holiday. The business is responsible for reporting all financial activity on Form 1120S and attaching a Schedule K-1 for each shareholder. These Schedule K-1s report each shareholder's share of the business's taxable income so they can report it on their personal returns.
If the S corporation is unable to file by the deadline, it can obtain an extension of time to file by filing IRS Form 7004. The shareholders who pay tax on the S-corp income are generally subject to the same deadlines the IRS imposes on individual taxpayers, which in most cases is April 15 every year.
Quarterly income tax return deadlines
If the S corporation pays wages to employees, then the company is responsible for withholding federal income tax as well as Social Security and Medicare taxes from their paychecks. This requires the S corporation to file an IRS Form 941 each quarter to report the aggregate amount it withholds and must remit to the IRS. The form is due four times a year typically on January 31, April 30, July 31, and October 31.
Our TurboTax Live experts look out for you. Expert help your way: get help as you go, or hand your taxes off. You can talk live to tax experts online for unlimited answers and advice OR, have a dedicated tax expert do your taxes for you, so you can be confident in your tax return. Enjoy up to an additional $20 off when you get started with TurboTax Live. 
Unemployment tax filing date
Having employees may also require the S corporation to file an annual Federal Unemployment Tax Return each year on Form 940. If the corporation pays wages of $1,500 or more in any calendar quarter or has at least one employee working at least part of a day in 20 or more separate weeks, it generally must file Form 940. The purpose of the form is to report the amount of wages the S corporation owes unemployment taxes, which the corporation is responsible for sending to the IRS. The due date for filing Form 940 is Jan. 31 of each year. However, if the corporation pays the entire tax on time, the IRS allows it to file as late as Feb. 10.
Penalties for filing late
When S corporations fail to file Form 1120S by the due date or by the extended due date, the IRS will impose a minimum penalty of $205 for each month or part of the month the return is late multiplied by the number of shareholders. If the corporation files its Form 941 after the deadline and it has an unpaid tax balance, a 5 percent penalty may be assessed on the balance for each month or partial month the tax is late, up to a maximum of 25 percent. Similar penalties apply to filing Form 940 after the due date as well.
TurboTax Self-Employed will ask you simple questions about your life and help you fill out all the right forms. Perfect for independent contractors and small businesses. We'll search for over 500 tax deductions to get you every dollar you deserve and help you uncover industry-specific deductions.