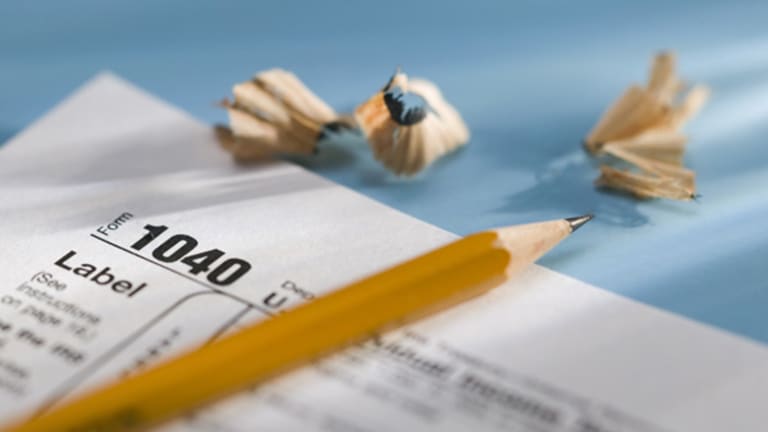 Only 6% of U.S. Adults Will Splurge After Receiving a Tax Refund
Savings and debt payments trump pricey purchases when it comes to handling a tax refund.
According to the Internal Revenue Service, the average tax refund will total $2,840 in 2017, slightly lower than the $2,860 recorded in 2016.
That's a good chunk of change. But if you're getting almost $3,000 in a tax refund this year, the temptation to spend it on a beach vacation in Belize or on a down payment on a new Mustang could be substantial.
The reality is, however, that Americans won't be firing their tax refund out of a cannon in the direction of a luxury purchase this year. No, they'll either be saving it or using the cash to pay down debt, instead, a new study reports.
Data from a new Bankrate.com study shows only 6% of U.S. adults will splurge on a spending spree. Instead, 34% say they will either save or invest the money; 27% say they use it to pay down debt, and 29% state they will steer the cash for essential purchases, like food utility bills.
Bankrate reports both the "savings" and "essential spending" numbers are the highest in the study's history (besides this year's report, Bankrate covered the same turf in 2010, 2015 and 2016.)
Generationally, some demographics are doing better on the "savings vs. splurging" front.
"Millennials are actually the age group most likely to have already filed their 2016 returns, and the age group most likely to save or invest their refund," states Sarah Berger, an analyst at Bankrate.com. "This shows a sense of responsibility and overall financial savviness among young adults. They're setting up a solid foundation for their future financial selves. It can be tempting to splurge with that refund, but saving it is so much smarter; consider it an investment in yourself."
It's not just the data from Bankrate. Washington, D.C.-based NeighborWorks America issued a survey last year that showed only 5% of taxpayers "planned to use their refund for vacation, while just 3% were going to use it for shopping."
Why the penchant for savings and prudent spending?
"The answer is pretty simple," says Douglas Robinson, a senior vice president for national initiatives at NeighborWorks America. "While the economy has been growing, growth has been slow. All levels of housing expense have been increasing - rent and new home purchase costs. I would not say that growth was robust, or that enough Americans are invested in the stock market."
The bottom line is the economy is growing, but people recognize that the gains are uneven and that saving is a better way to go, Robinson says. "Finally, with so many people unsure about retirement savings, putting aside a tax refund also seems like a good idea," he says.
Brandon Yahn, the Founder of Student Loans Guy, an online platform that helps people save money on their student loans, generally agrees. He says there are two main reasons people are holding off on spending their tax refunds.
"One is that more Americans are focused on using this extra cash to pay down their debts," he says. "For example, with student loans now making up $1.3 trillion, many Americans are putting this extra cash toward paying off their debt faster. This also applies to credit card debt, auto loans, or mortgages."
The second reason is the uncertainty of the Trump presidency, Yahn says. "The stock market has grown more than 10% since Trump came into office, but many people are concerned that it could turn at any moment," he adds. "They are being more cautious with their money since they anticipate a potential fall into the markets at any time. Due to this, their focus is on paying off debts and putting money into low-risk savings accounts."
In other ways, Americans may just be sick and tired of dealing with personal debt, and want to stay ahead of the issue.
"As the economy improved after the Great Recession, people spent and spent," states Kevin Gallegos, vice president of Freedom Financial Network in Phoenix. "For example, people continued to get into credit card debt over their heads. Now we're seeing more people who just realize "enough is enough," and are scared enough to know they have to stop spending so much."
Part of staying ahead of the issue also involves keeping abreast of economic and financial news, and making smart money moves when the need arises. "With the first interest rate in a long time, people who carry debt will be paying more in interest, and seeing their total debt climb," Gallagher says. "That increase can propel many to realize they need to cut back, financially."
For those and other personal financial reasons unique to them, Americans are using their tax refunds for debt reductions and savings - and not that beach blitz to Belize. 
Editors' pick: Originally published March 13.