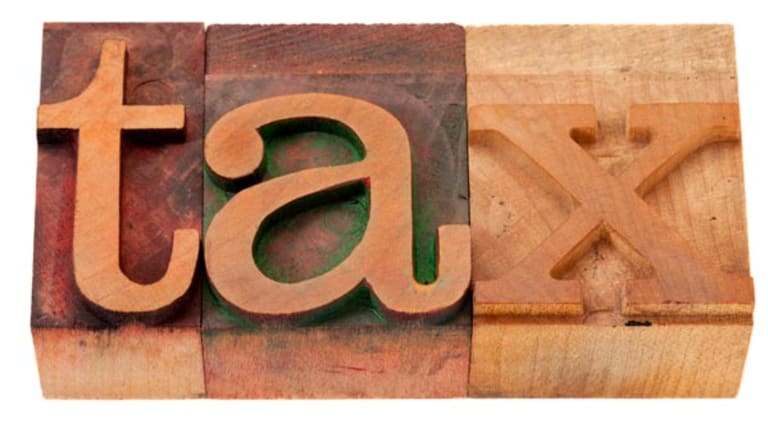 Intuit Gets Some Real Competition
A company in New Zealand, of all places, has created excellent new accounting software.
When it comes to counting the green, particularly here in small-business world, "news" is sort of a one-word oxymoron. So take heart, my fellow bean counters, we have an actual headline: a brand-new accounting package called MoneyWorks. (Prices start at $99.)
For all the techno intrigue swirling through new-age online business technologies, small-business accounting is still basically a two-beat affair: Intuit and everybody else. Yes, Web-based personal finance and tax-filing services like Wesabe, Taxbrain and the IRS Web site -- where you can file your taxes all by your little self -- have taken a bite out of established Intuit products like Quicken. Intuit announced a few days ago it will offer free efiling to consumers in 2009 as part of an effort to keep pace with new online rivals.
But small-business folks looking to cut bookkeeping costs are not seeing such action in the market. Exact figures here vary, but Intuit (STOCK QUOTE: INTU) (INTU) - Get Free Report claims 87 percent market share in its QuickBooks accounting-product markets, which is probably correct. The remaining share goes to a mix of Microsoft Office Accounting, the Microsoft (MSFT) - Get Free Report ( STOCK QUOTE: MSFT) accounting tool, and good, old-fashioned, self-done spread sheets and paper ledgers.
Yes, I use the software. QuickBooks can handle everything from invoices to billing. It can automate my payroll. Track my inventory. Reconcile with my bank. And more recent riffs can set up accounts with Google and help me with Web marketing. And the company is planning even more fancy-schmancy upgrades, with a major new announcement for QuickBooks expected for next year. But the real reason I use the tool is the same reason everyone else uses the tool: My accountant uses QuickBooks. And what am I going to do? Invade his office and force him to use other software?
But to be honest, QuickBooks sends me over the edge. I find dealing with QuickBooks a lot like dealing with my local heating-oil company: an exercise in utter nickel-and-diming: Checks, payroll and Web access all require extra fees on top of Intuit's way-not-cheap products. Plus, the company loves to make its offerings more restrictive. For example, it has a specific file format for invoices! Honestly.
So when a new accounting idea comes along, I pay attention. Earlier this year, I learned of Auckland, New Zealand-based Cognito Software. Starting in mid-2008, the company made its MoneyWorks line of accounting software available in North America. Now be warned, MoneyWorks is an international software product that uses slightly different nomenclature for certain business concepts. Bids are called Quotes. There are differences as to what Purchase Orders are from Sales Orders. Profits can be called Margins. There are references to VATs and other international concepts. I have found none of these to be a big deal.
And for that small inconvenience you get a whole, big, fat upside: Your entire business comes up in a simple-to-understand interface, with logical labels that you can pick up and use quickly. It's all there for you to see: Sales & Income & Expenses, Cash & Banking, Products & Inventory, General Ledger, Housekeeping and Jobs. That's it! Yes, there are subheadings inside each category -- Receivables or Invoices & Cash which live inside the Sales & Income heading. But with a little intuitive hunting and pecking, you can pretty much figure out what's what. And get ready for it ... every number you need is there - in real time. There are no reports to generate like in QuickBooks. No cluttered desktop interface. No upcharges or other features they try to sell you. Just your business out in the open, in one place with up-to-date ledger entries that table out with good numbers as you make updates. Stick in journal entries that say debit cash, age overdue invoices, or kill off payables and the changes all flow through to the proper lines against the proper job to your active ledgers. And that, my friends, is some serious bean countin' mojo. Pretty much like those big 'ole corporate-accounting packages like SAGE or SAP (SAP) - Get Free Report ( STOCK QUOTE: SAP) you used back when you worked for The Man, except without the jerky treasurers to make you miserable.
Software this powerful takes some accounting discipline. If you tag things wrongly or do crappy entries or don't have your bank rec's and tax codes together, you are going to get hurt. But any decent bookkeeper -- and many individuals with a bit of help from their accountant -- can manage this software. So you should not be afraid to learn how to use the code.
For sure, MoneyWorks may not be the solution for you. QuickBooks is just so ensconced at this point that changing accounting packages could be pretty far down on your to-do list. But MoneyWorks is a powerful program that offers exciting new options in managing your business's money.
And that's worth at least some of your attention. Go ahead, check out the demo. You will be glad you did.