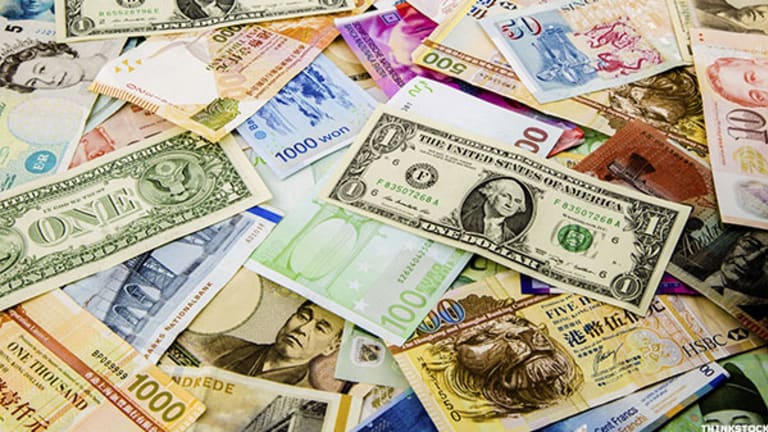 How U.S. Corporations Use Overseas Cash in U.S. Without Paying Taxes
Why the trillion dollars of U.S. corporate cash "trapped" overseas isn't as much of a problem as you might think.

NEW YORK (TheStreet) -- U.S. multinationals like Apple (AAPL) , Cisco (CSCO) , Microsoft (MSFT) and Oracle (ORCL)  have found a unique way to use some of the estimated $2 trillion in cash that is "trapped" overseas because of U.S. tax laws.
Instead of bringing that money back to the U.S., which would make it subject to tax, companies are issuing debt to get the funds they need.
"It's an overstatement to say that it's trapped," said Edward Kleinbard, a law professor at USC.
Here's how it works:
Apple has $124 billion in overseas cash, according to a Citigroup report last month. While it can leave the money overseas tax free, it is required to pay taxes on whatever interest it earns on that $124 billion The IRS refers to this money as "passive income." Because it is paying taxes on the interest income, Apple is allowed to bring it back to the U.S.
Except that it doesn't pay taxes on that interest income either.
Instead, it issues bonds in the U.S. As part of one offering last year, it paid an interest rate of 3.45% to borrow $2.5 billion over 10 years.
Those 3.45% payments are tax deductible, so if Apple can earn an equivalent 3.45% on $2.5 billion of that overseas cash it can repatriate it tax-free.
In other words, Apple has the same $2.5 billion it could have withdrawn from an overseas account, except it issued bonds to get it. But the bond issue was essentially free, because the 3.45% it pays is offset with 3.45% coming in tax-free from $2.5 billion invested overseas.
It isn't just Apple. Microsoft, which has $76 billion in cash overseas, just sold $10.75 billion in bonds this month in the U.S. Oracle, with $31 billion in cash, raised $10 billion in bonds last year. Cisco, with $44 billion stashed abroad, sold $8 billion in bonds last year.
"Firms have lots of liquidity in the United States. The credit markets are wide open. Interest rates are very low and firms in fact borrow like drunken sailors in the United States," Kleinbard says.
While companies are unlikely to admit that they take advantage of tax rules in this way, Robert Willens, a longtime Lehman Brothers executive who president of his own tax and accounting service, says it is a virtual certainty.
"It's inconceivable to me that this is not what they're doing," Willens said.
Kleinbard is still a big proponent of corporate tax reform, and he argues in a paper this month it is more feasible politically than many believe. Still, those who expect repatriation of foreign cash (should that reform ever occur) to kick off a wave of corporate spending will likely be disappointed. That is a big reason why companies didn't increase spending when the U.S. had a repatriation "holiday" in 2004, according to Willens.
"I don't believe there was any boost to the economy because the funds were not invested in the manner that Congress wanted them invested," Willens said. Congress intended for the funds to be spent on items such as hiring, advertising, R&D and new plants and equipment.
"They forgot to take account of the fact that money is fungible so that the funds that were repatriated were simply replacing other funds that were going to be spent on the approved items."
Email messages to spokespeople for Apple and Oracle weren't returned. A Microsoft spokesman declined comment. A Cisco spokeswoman was unable to provide a response in time for publication of this article.
Read more: More Activists Are Fine With Management; They Just Want the Cash