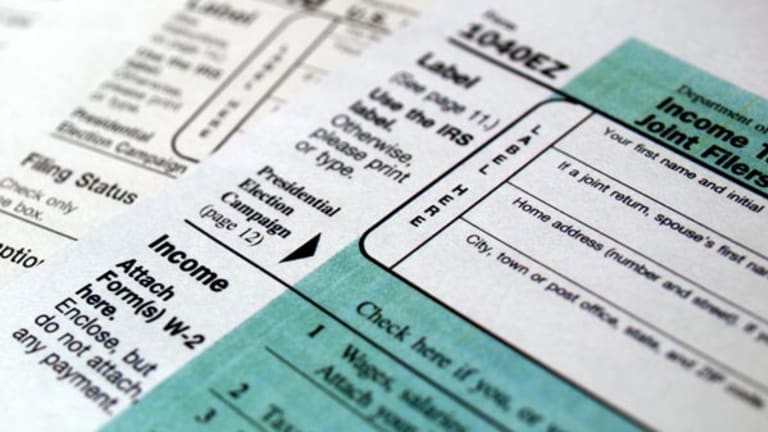 How to Organize the Receipts You Need to Save
"There are three reasons to keep receipts."
Receipts. They are little but they can cause big problems. (They love to disappear when you need them most.) They are thin, but they can turn into messy stacks fast.(They love to pile up in shoe boxes.)
Are they even necessary?
Yes. "There are three reasons to keep receipts," says Liz Weston, personal finance columnist and author of Easy Money: How to Simplify Your Finances and Get What You Want out of Life.
Here's why you should keep them. And how to keep them from driving you nuts!

Reason #1 – When You Claim Something for Tax Purposes
If you own a business and are writing off expenses, or are doing improvements on your house, these situations can easily escalate into a tax issue, says Weston. The biggest risk of facing an audit falls within the first three years after a purchase. And with most tax related spending, you only need to hold on to the receipt for seven years after the return, she says.
Also, "the IRS is cramming down on certain deductions and charitable donations," explains Katarinna McBride, wealth preservation partner at Beerman Swerdlove LLP, in Chicago, Ill. Keep the charitable receipts, regardless of whether they are less than $250, McBride says.
Finally, McBride recommends keeping year end receipts from broker-barter transactions. "Many times, the broker/IRS will disagree with you as to the basis and capital gain treatment," she says. It happens fairly regularly and keeping return documents could save you a lot of money, and "a lot of headache."
Reason #2 - Reimbursements
Many people, especially business travelers, will cover on-the-job expenses out of pocket, but qualify for reimbursement, explains Dan Englander, V.P. communications for www.ShoeBoxed.com, a site dedicated to organizing digital receipts. "But this won't happen without the receipts," he adds.
Reason #3 - Returns & Exchanges
Stapling the receipts on to the manuals for the utilities helps Weston stay organized. "I have files for each room where I keep track of the receipts, that's just the way my brain works." Citing Debbie Stanley, author and founder of Red Letter Day Professional Organizers, Weston speaks about a three file system to hold receipts obtained from temporary spending. "One file is for receipts from this month, another is from last month, and the third is for receipts from two months ago," Weston says. "Every month, discard the oldest file."
But even this system can be overwhelming, so experts say going 'paperless' is the way to get organized.
"The biggest myth about receipts is that you have to keep each one that comes in to your life," Weston says. "People wind up drowning in papers."
So how can you lessen your paper load?
Method #1 - Optical Character Recognition Scanners
An Optical Character Recognition (OCR) scanner can be used to import data from business cards or receipts on to your computer. The IRISCard Mini 4 is one such model available for $129.99 on www.staples.com. "The benefit of having a scanner with OCR is that it recognizes information immediately and can categorize it," McBride says. The information is brought into Excel or Quicken. Adds Weston, "Most people don't believe me when I tell them the IRS accepts digital receipts but that's the direction it's moving in."
Method #2 - ShoeBoxed.com
Started by undergraduate students at Duke and launched in 2007, ShoeBoxed.com provides both PC and Mac users with introspection into their spending patterns. Members pay a fee of $19.99 per month to mail in their receipts and have their receipts scanned (if you scan the receipts yourself, site use is free). "Information can be sorted any which way," says Englander. "Chronologically, by store, where you spend the most, etc."

Method #3 - NeatReceipts.com
Since May, Rafi Spero, a co-founder, says NeatReceipts offers services that sort documents like receipts and business cards to Mac and PC users. "We provide in depth reports for expense tracking and contact management," Spero says. The software applications include Quicken, Outlook, Excel, among others. The service can be done right at home, by ordering the Mobile Scanner and Digital Filing System for $149.95 off of the company website, www.neatreceipts.com. "It's a combination of expense tracking and a filing cabinet all rolled into one."