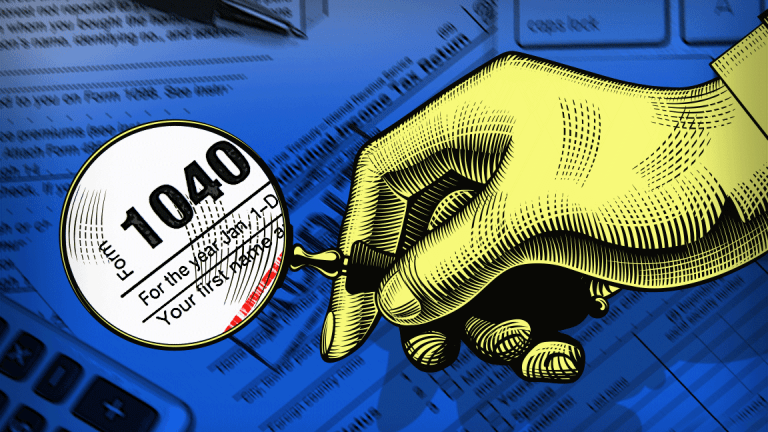 How the New Tax Law Affects Gambling Deductions
We're going to help you find the answers to your questions about the new tax legislation. Today: gambling losses, mortgage interest and property taxes.
Ask us anything: We're getting questions from readers about the new tax law. While there's a lot still to be learned about the Tax Cuts and Jobs Act of 2017, people are asking about changes to the retirement savings credit and property taxes. No matter your question, we've got answers from some of the nation's top tax and financial planning experts. So, don't be shy. Send your questions about the new tax law to Robert.Powell@TheStreet.com. We'll try to answer and publish as many as we can about how it's going to affect your investments, retirement savings and taxes.
Editor's note: The following questions were answered by Mark Luscombe, principal federal tax analyst with Wolters Kluwer Tax & Accounting.
Question: Will I still be able to declare my gambling winnings against my gambling losses?
Answer: Yes, you can still deduct gambling losses to the extent of gambling winnings. The deduction of other gambling expenses will also now be limited to gambling winnings.
Question: Why haven't we seen any recommendations (especially in high-tax states) to use your "home as a rental" and rent something similar. Even exchanging with a neighbor. I believe this would make all of the mortgage and property taxes deductible, give you depreciation and maintenance write-offs, plus give you additional room for state income-tax deductions?
Answer: This could be a viable strategy under the new legislation. In addition to the deductions mentioned, converting to a real estate rental activity could also qualify for the new 20% deduction for pass-through businesses. Of course, you also have to consider that you are creating taxable rental income and the expenses and administrative burdens that go with renting out real estate.
Question: I've been in a health savings account or HSA for a couple of years as it struck me as a good way to set aside some money for retirement healthcare expenses. Also appealing is the "triple-tax advantage": no taxes on money in, no taxes on capital gains, and no taxes on money out- - provided it is spent on the right things. Does the new tax law affect any of this, specifically the tax-free contribution, and tax-free spend?
Answer: The new tax law preserves the triple-tax advantage for HSAs.
Question: Are premiums paid for health plans such as AARP's United Health Care Medicare Complete, a Medicare Advantage plan, deductible on Schedule C for those who are self-employed?
Answer: Self-employed health insurance premiums are deducted on Form 1040 as an above-the-line deduction. Only health insurance premiums paid for the non-owner employees of a sole proprietorship would be deducted on Schedule C.
Question: Will there be any change to the calculation for Social Security income?
Answer: I have seen no change to the calculation of Social Security income.
Got questions about the new tax law? Email Robert.Powell@TheStreet.com.
More questions and answers related to the new tax law: