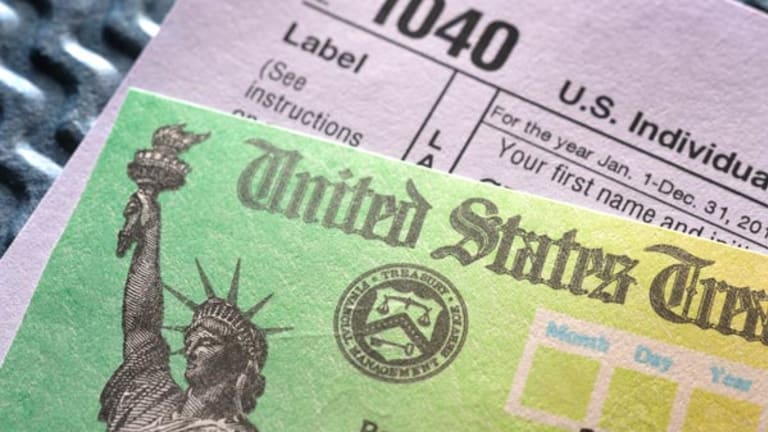 Dude, Where's My Stimulus Check?
"We are committed to making the process as easy as possible for taxpayers."
Millions of Americans found use for the tax refund checks that were part of this past spring's $168 billion economic stimulus package.
Some saved it, some spent it. However some folks are yet to even get it.
Now the IRS is looking for taxpayers they owe: They still have more than 279,000 economic stimulus checks totaling approximately $163 million. (The undeliverable economic stimulus checks average $583, according to the IRS.) Also waiting to be cashed? More than 104,000 regular refund checks totaling about $103 million. All have been returned by the U.S. Postal Service due to mailing address errors, according to the IRS.

THE CHECK WASN'T IN THE MAIL
That means 240 in Minnesota are missing their stimulus checks, according to www.kaaltv.com. In upstate New York, 745 taxpayers are eligible to receive unclaimed stimulus payments, reports the Buffalo News. In Iowa, the IRS is scoping out some 1,600 taxpayers who are owed stimulus checks (www.tmcnet.com).  
The good news: If you are missing your stimulus check, obtaining it is a simple process.
Since the primary source of confusion lies within mailing inquiries, the IRS requests taxpayers update their mailing addresses by Nov. 28. (By law, economic stimulus checks must be sent out by Dec. 31.)
To make changes go to IRS.gov, the Web site provides a "Where's My Stimulus Payment?" tool for taxpayers to check the status of their stimulus check. Before using the application, the IRS suggests taxpayers check the Stimulus Payment Timeframes, also available on the Web site. The online form requires you enter your Social Security Number, Filing status, and Number of Exemptions shown on your 2007 tax return.
Taxpayers can also call 1-866-234-2942 for assistance and information. 
"We are committed to making the process as easy as possible for taxpayers to update their addresses with the IRS and get their checks," IRS Commissioner Doug Shulman has said.
IS A SECOND CHECK ON THE WAY?
While many taxpayers are waiting for their FIRST stimulus checks to arrive, officials like Speaker of the House Nancy Pelosi (D-CA) and U.S. Federal Reserve Chairman Ben Bernanke have both expressed support for a second stimulus package. "With the economy likely to be weak for several quarters, and with some risk of a protracted slowdown, consideration of a fiscal package by the Congress at this juncture seems appropriate," Bernanke said last week. President Bush said he is open to the notion, too.
QUESTION: Bernanke Supports a Second Stimulus, Do You?
Details on a second stimulus package have not yet been released, but Pelosi recently announced that a second stimulus package would likely cost $150 billion. In September, the House approved a second stimulus package for $56 billion but it was blocked in the Senate.
QUESTION: Will Congress Cut a Second Stimulus Check?