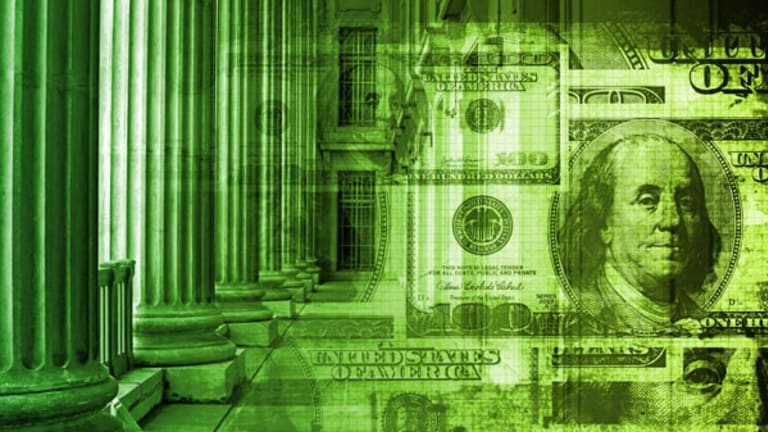 Daily Deduction: College Tuition
You can deduct up to $4,000 for college tuition or other post-high-school education.
For students who keep up their studies after high school, there are Hope and Lifetime Learning credits, which are pretty great. But wait, there's more!
Studiers have a third option to defray the cost of education after high school: the tuition deduction.  This added benefit allows you to deduct up to $4,000 of education expenses, and it is available even if you claim the standard deduction instead of itemizing.
If you qualify, you can deduct educational expenses that you've paid for yourself, your spouse or a dependent.  As with the other credits, only certain education expenses count.  Tuition and fees for college or vocational classes are deductible, but the cost of books, pizza and that oh-so-fabulous dorm room are not.  If you borrowed money to pay the professors, don't worry; the deduction is available anyway.
But if you're lucky enough to be the parent of a National Merit winner, this deduction may not be for you.  You can only claim the cost of education that isn't covered by a tax-free scholarship.  Finally, you cannot deduct the expenses of a student for whom you claim the Hope or the Lifetime Learning credit—only one tax benefit per student, please. 
Like the Hope and Lifetime Learning credits, the tuition deduction is income limited.  If your modified adjusted gross income (pdf) is more than $80,000 for a single person or $160,000 for a married person filing jointly, you are simply too rich to claim the deduction.  If your income is between $65,000 and $80,000 (or $130,000 and $160,000 if you're married), you can claim up to $2,000 as a deduction.  And if your income is $65,000 or less ($130,000 if you're married), you can deduct up to $4,000 on your return.
Dollar for dollar, the Hope and Lifetime Learning credits are more valuable, so claim them if you can.  But if you can't claim a credit for every student on your list, this deduction may come to your rescue. Its income limitation is higher, so if you made too much dough to claim the credits, you may still be eligible for the deduction.  Also, if you have more than one student, but none of them qualify for the Hope Credit, claim the Lifetime Learning Credit for one of them and take a deduction for the expenses of the others.  That way, you can get the most bang for your tuition bucks. 
Last, but not least, are you a non-traditional student who is hitting the books to improve your career?  Check back with us later to learn how you can deduct your tuition as a business expense.
Be sure to check out the complete archive of Daily Deductions.