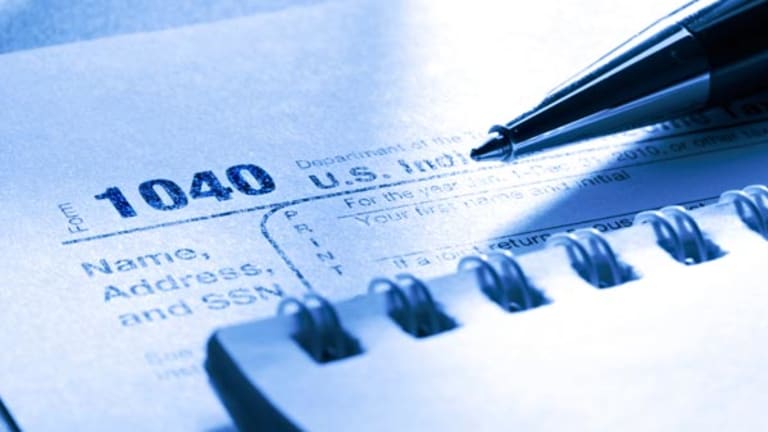 Cha-Ching Check List: 6 Last-Minute Tips Before You File
Don't send that tax form until you check these last-minute items off your 'to do' list.
Tuesday, April 18, is tax deadline day, and, according to the Internal Revenue Service, 21.5 million Americans waited until the last minute to file their taxes last year.
(The reason April 18 is tax deadline day is because April 15 falls on Saturday, and the District of Columbia celebrates Emancipation Day on Monday, April 17, making Monday a de facto federal holiday, thus pushing taxes back three days.)
If you're one of those 20 million-or-so Americans filing under the gun on April 18, the temptation is to rush things along and get that return in under the wire. But experts say don't be that guy or gal - take some extra time on your taxes, and make these specific last-minute moves to maximize your tax experience from a personal financial point of view.
Editors' pick: Originally published April 13.
Contribute to a Health Savings Account (HSA) - "Individuals can contribute up to $3,350 and families up to $6,750 for 2016," says Ed Snyder, a financial planner with Oaktree Financial Advisors, Inc., in Carmel, In. "Those 55 and older can contribute an extra $1,000."
Contribute to 529 college savings accounts - If you're saving for college, a 529 college fund can rack up the dollars, and save on taxes. "The amount you save depends on the state you live in as to the tax deduction or credit you can receive," says Snyder. Check with your 529 plan representative for that information.
Run some "itemization" numbers - "Run the numbers to see if itemizing will yield a better outcome rather than defaulting to the standard deduction," says Mark Jaeger, director of tax development at TaxAct. "Homeowners, in particular, should itemize their biggest deductions and see if they add up to more than the standard amount."
Comb your return for more deductions - Lisa Greene-Lewis, CPA and tax expert at TurboTax, advises filers not to leave out valuable deductions. "What you do in your day-to-day life can be worth valuable tax deductions," she says. "So don't forget to gather receipts for things like job search expenses, moving expenses if you moved for another job, child care and charitable donations, all of which may be tax deductible. You can also deduct the money you shelled out for expenses like previous state tax liability paid, summer day camp - even the cost of moving a pet can save you money on this year's taxes."
Give to a worthy cause - "Not only is it the right thing to do, you can potentially claim a deduction from your income tax for charitable donations," says Nick Holeman, a certified financial planner and tax specialist at Betterment.
Contribute to an IRA - Brian Thompson, a CPA and attorney based in Chicago, is a strong advocate of making maximum allowable IRA contributions. "One of my favorite last-minute tax tips is the traditional IRA contribution because it can minimize your income taxes," he says. "In 2016, taxpayers can make a contribution to a traditional IRA of up to $5,500 or the amount of their taxable compensation for the year, if their compensation was less than this dollar limit. The contribution limit rises to $6,500 if the taxpayer is age 50 or older."
There's no sense rushing through your tax returns when there's cash money to be made by taking your time, checking your deductions and reviewing moves like contributing to an IRA or itemizing your deductions.
In that sense, a little extra time really can worth its weight in gold - and it's gold made sweeter because you avoid giving it to Uncle Sam.