China should be prepared for a trade war with America and more economic competition, analysts warned after US President Donald Trump told Davos the United States was "open for business" and would no longer tolerate unfair trade practices.
The first US president to address the World Economic Forum for 18 years, Trump took a slightly softer tone delivering his "America First" message, adding that it did not mean "America alone".
"I'm here to deliver a simple message. There has never been a better time to hire, to build, to invest and to grow in the United States. America is open for business and we are competitive once again," he told the audience of business and political leaders in the Swiss ski resort.
Taking credit for economic growth in the US, Trump emphasised tax cuts and deregulation as drawcards for investment while again criticizing countries he said exploited the system through "predatory behaviours".
"The United States will no longer turn a blind eye to unfair economic practices including massive intellectual property theft, industrial subsidies and pervasive state-led economic planning," he said.
Although he did not name China, analysts said Trump was clearly pointing the finger at Beijing, which he sees as a major competitor.
"He changed his tone a little for the audience, but not the substance of his message. And he is taking significant economic measures against China irrespective of this speech," said Shi Yinhong, who specialises in US studies at Renmin University in Beijing.
"So Beijing won't be impressed by this speech - instead it will be closely watching and should be ready to respond to his actions."
Before Trump's trip to Davos, the US on Monday announced steep tariffs of 30 percent on imported washing machines and solar panels, which will hurt China - the world's biggest producer of solar panels - and South Korea the most.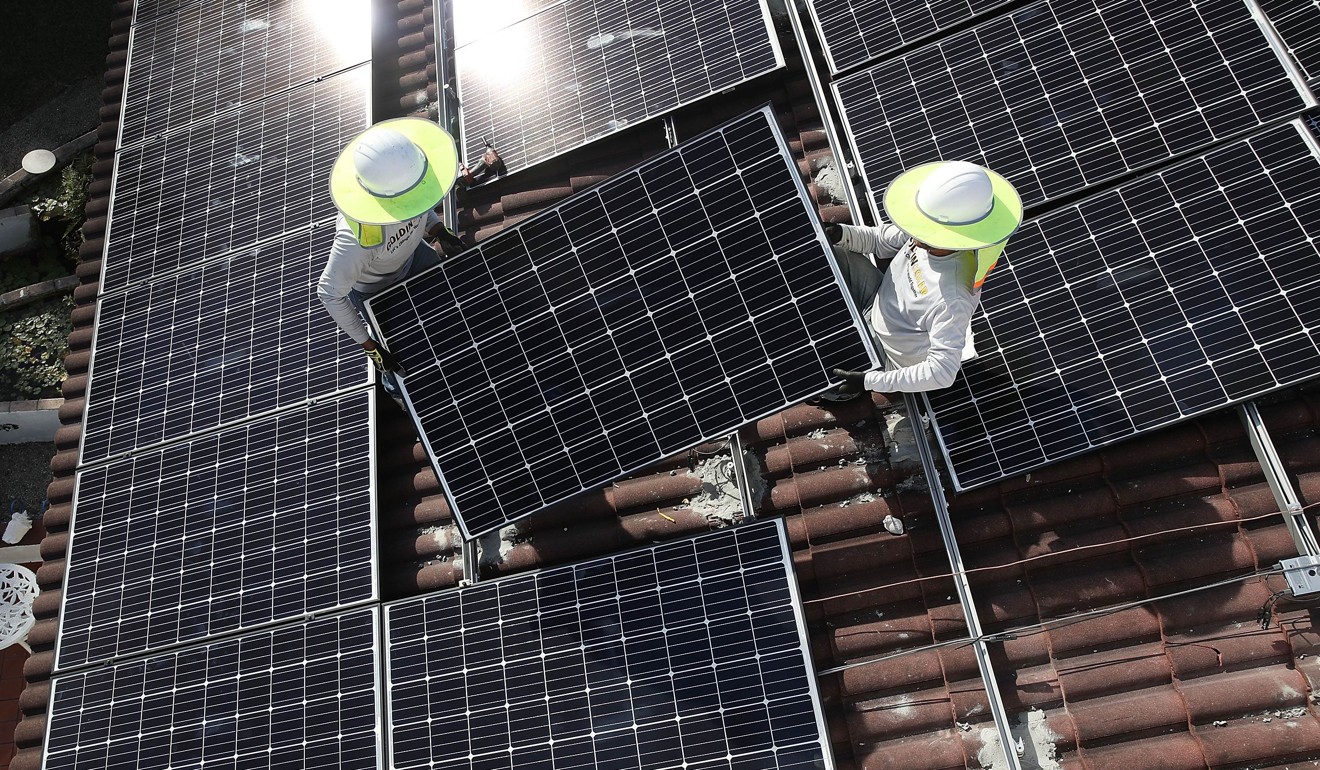 "It looks like a trade war is a possibility," said Jia Qingguo, head of international studies at Peking University.
This week, a US National Security Council spokesman said Trump had reiterated that the US would "use all available trade remedies to create a level playing field for United States workers and businesses."
In the meantime, US tax and interest rate policies to attract multinationals could also hit other countries in the short term, and the analysts said China will be under pressure in both its real economy and foreign exchange controls.
China should also be ready to retaliate against trade restrictions, they said, and could also consider tax reforms to make the investment climate more appealing.
"But it is also important for Beijing to keep up close and constant communication with Washington, to remind Trump that these moves are harmful to America as well," Jia said.
More of What's Trending on TheStreet:
In his speech, Trump insisted on negotiating bilaterally with trading partners, but he also said he would consider talks with the 11 remaining members of the Trans-Pacific Partnership "either individually, or perhaps as a group, if it is in the interests of all".
Trump's first presidential order after he was sworn in last year was to withdraw from the trade pact linking nations around the Asia-Pacific region.
Scott Kennedy from the Centre for Strategic and International Studies said the reference to the TPP was the most unexpected part in the speech.
"This shows that the administration is now clearly aware that it is in a fight with Beijing for the hearts, minds and wallets of countries in the Asia-Pacific, and the US needs to attract greater support for its strategy toward the region and China," he said.
Trump's speech was a thoughtful retort to Chinese President Xi Jinping's speech of a year ago, Kennedy added.
"[Trump] argued that a prosperous American economy is important to global prosperity and that intensive government market interventions and industrial policy is a danger to the global economy," Kennedy said.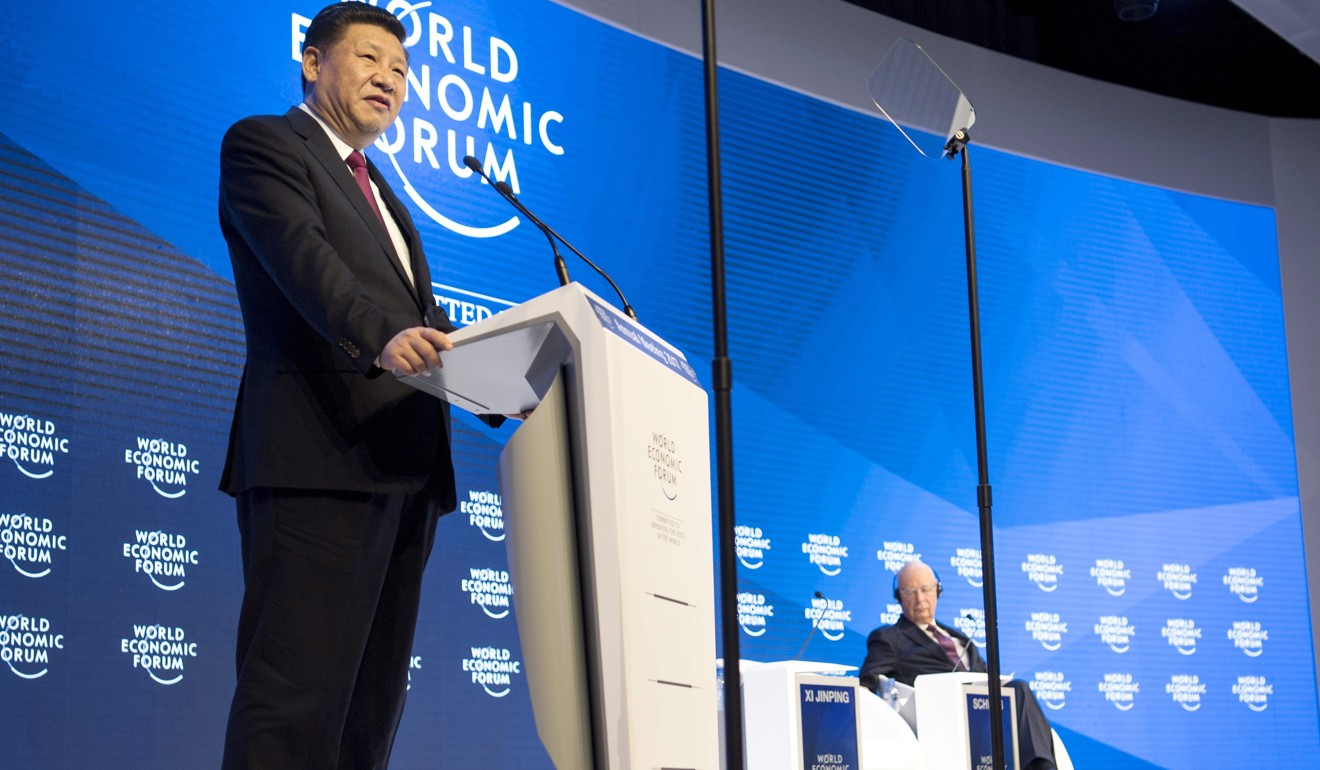 Last year at Davos, Xi made a keynote speech championing free trade and globalisation, and underscoring Beijing's desire for a world leadership role. This year, Xi's right-hand man and chief economic adviser Liu He reiterated that China stood firm against protectionism and pledged to continue to drive global development with sustainable growth.
Liu also vowed that China would introduce economic reforms this year that "exceed the expectations of the international community", without elaborating.
Read the original article on South China Morning Post. For the latest news from the South China Morning Post download our mobile app. Copyright 2018.
TheStreet's Executive Editor Brian Sozzi and correspondent Scott Gamm will likely talk trade wars on Morning Jolt this week. Check out the Morning Jolt Archives: