Baidu (BIDU) , the most heavily invested in artificial intelligence (AI) among China's technology giants, will showcase its latest autonomous driving software next month as the Chinese government pushes ahead in a global race to gain leadership in the next generation of automotive technology.
Vice-chairman Lu Qi will be among senior executives who will introduce the Beijing-based company's latest developments in autonomous driving and conversational AI at the CES trade show in Las Vegas on January 8, formerly known as the Consumer Electronics Show.
Called "Apollo" after the US space missions that landed Neil Armstrong on the moon in 1969, Baidu will unveil its latest 2.0 version of the self-driving software will allow cars to pilot themselves on "simple urban roads," the company said. The Apollo platform has more than 80 partners, including carmakers BAIC, King Long and national navigation system "Beidou". Baidu also plans to unveil a new AI-enabled hardware powered by its "DuerOS" platform, it said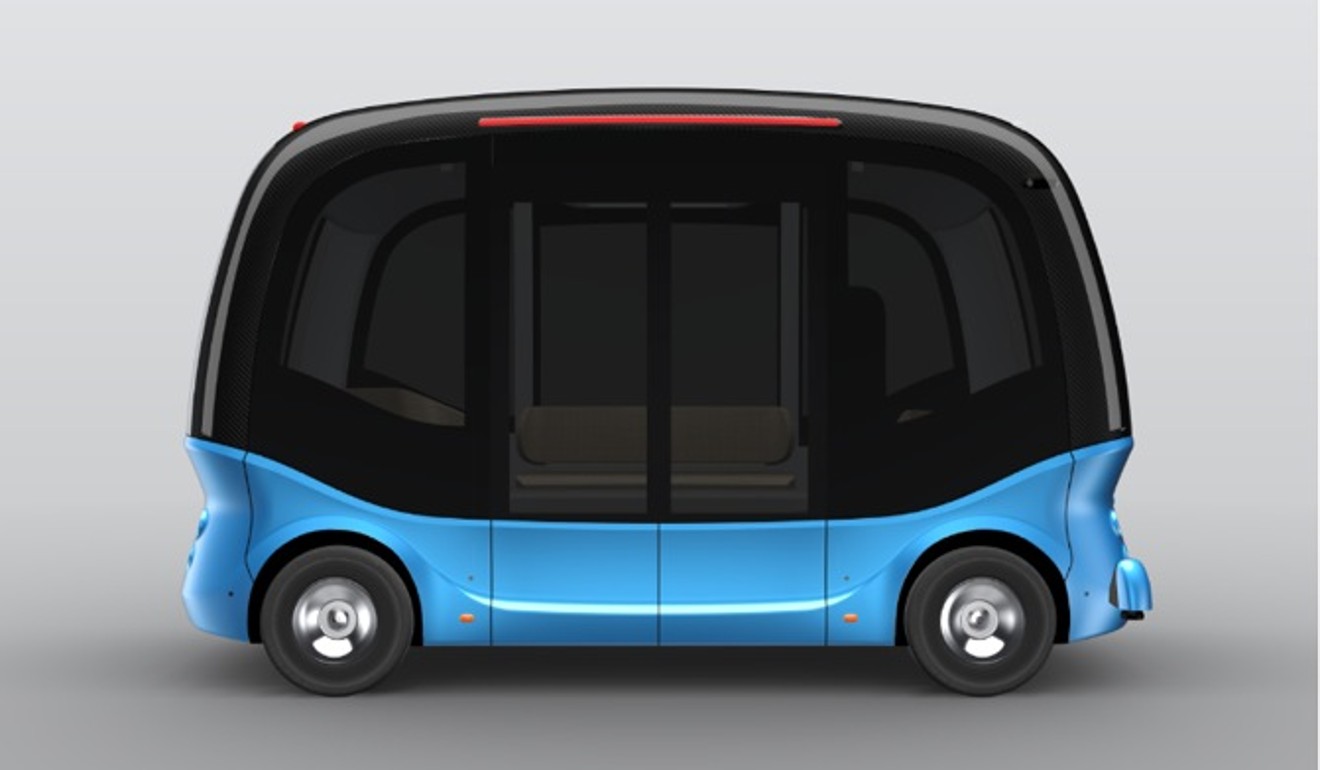 China's technology firms are investing heavily in AI as part of a national push to ensure the country doesn't fall behind, in what's now being hailed by many as the "fourth industrial revolution".
Autonomous driving and internet-connected cars are seen by many as the holy grails of AI development because of the complexity and unpredictability that navigating in a real-world environment like a city entails, and the various technologies needed to make it happen.
It is a hotly contested field by both carmakers and technology companies, with General Motors (GM) , Google (GOOGL) and Uber among those leading the development in the US.
In China, Alibaba Group (BABA) , which owns the South China Morning Post, has tied up with the country's largest carmaker SAIC Motor to introduce an internet-connected SUV. Tencent Holdings (TCEHY) , the social media-to-gaming giant, has an alliance with companies including Beijing Automotive group to ramp up development and transfer of AI know-how used in autonomous driving.
Other start-ups like NIO are also pushing their own plans hard for self-driving connected electric cars as China - the world's biggest car market - prepares to set a deadline to phase out the sale of vehicles powered by fossil fuels.
The National Development and Reform Commission, China's top economic planning agency, said it wants to accelerate the building of a nationwide visual mapping database, which is needed to power the development of smart cars.
As part of a three-year industry plan released by the commission this week, the government will prioritise the development of sensing and positioning technologies required for self-driving vehicles, backed by China's own Beidou satellite navigation system.
The plan also calls for the mass adoption of advanced driver help systems, a collective term for functions such as cruise control, lane-keeping, collision avoidance, and identified places such as airports, ports, industrial estates, and mines.
Baidu has signed strategic cooperation agreements with Xiongan New Area Administrative Committee in Hebei Province, aiming to help build the economic zone into a new benchmark of AI city, as well as in Tongzhou Beijing's new administrative sub-centre, as areas to roll out smart vehicles.
CEO Robin Li Yanhong said last month he expects to see its autonomous driving technology to go into mass production next year. Chinese bus maker King Long has already said it will become the first to produce the country's fully autonomous bus model in 2018, using Baidu's technology.
China's Ministry of Science and Technology last month identified Baidu among the first members of the AI "national team", focusing on autonomous driving.
Read the original article on South China Morning Post. For the latest news from the South China Morning Post download our mobile app. Copyright 2017.
More of What's Trending on TheStreet: