Hong Kong's trade promotion body has taken steps to tap into opportunities offered by China's ambitious international trade strategy by launching a new high-powered committee of business leaders to come up with detailed plans. They are focusing on the
Belt and Road Initiative
, which was proposed by President Xi Jinping in 2013 to cover more than 60 countries in Asia, Europe and Africa for cooperation and infrastructural investment. The Trade Development Council's 28-strong Belt and Road Committee, officially unveiled on Wednesday, is chaired by Vincent Lo Hong-sui, who also heads property developer Shui On Land. He has two deputy chairmen, MTR Corp chair and ex-commerce minister Frederick Ma Si-hang, as well as Jonathan Choi Koon-sum, head of the Chinese General Chamber of Commerce, a major local chamber. The committee's other members include Hong Kong's commerce minister Edward Yau Tang-wah, leaders of the city's four other influential business chambers, heads of large corporations, and academics.
Speaking at a media gathering, Lo said the council had created a dedicated website and organised summits and fairs in recent years to help businesses identify opportunities under Belt and Road. Lo expected the committee to meet monthly and "implement a comprehensive and targeted programme to engage various sectors" on the national initiative.
"I particularly treasure this opportunity to work with such heavyweight community leaders in the committee," he said. The council will also set up a dedicated division to support the Belt and Road Committee, Lo said. There are five working groups under the committee: on the international market, small and medium enterprises and the young, professional services, public relations, as well as on mainland China and the Association of Southeast Asian Nations (Asean).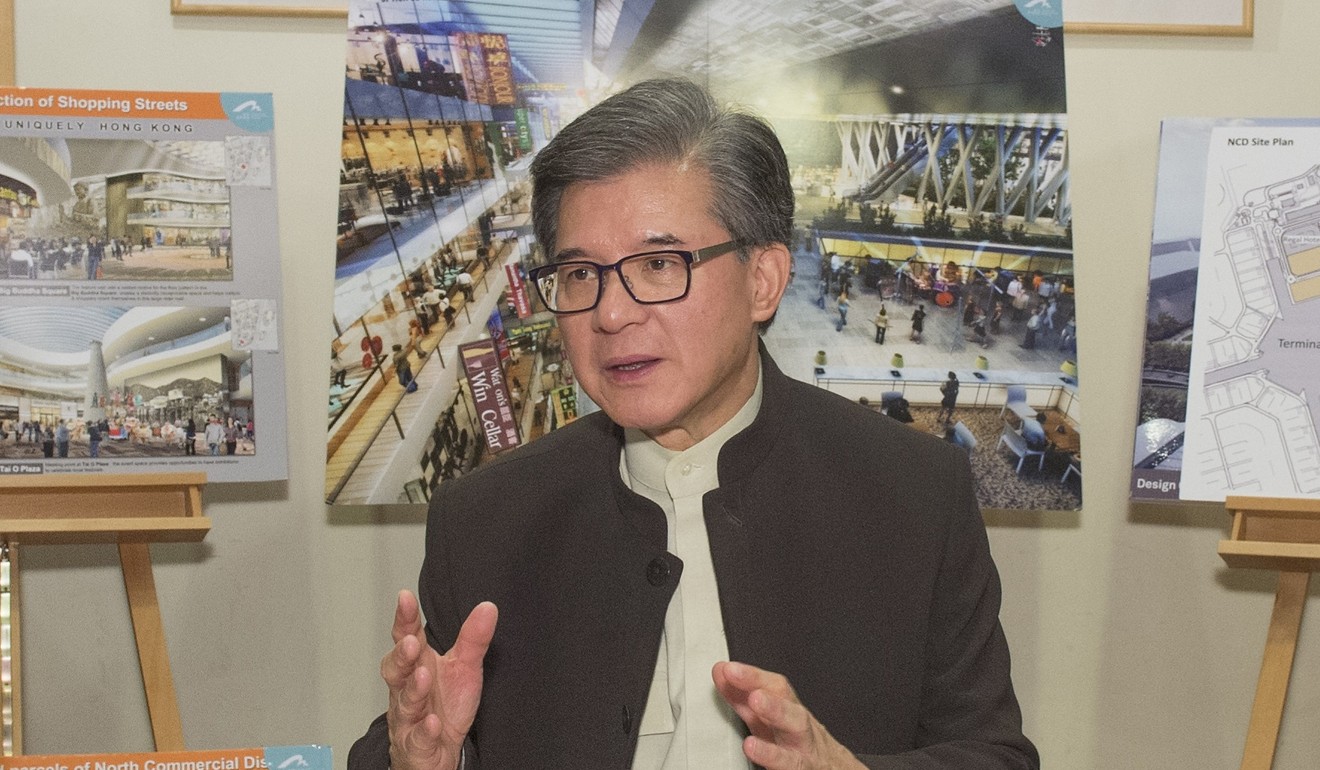 Lo added that the committee would lead delegations to the Philippines, one of the Asean nations, and other Asian and Eastern European countries next year. Jason Chiu, chief executive of tech company Cherrypicks, is chairing the group on SMEs and the young. His group would promote and foster participation from students and young professionals in the national initiative, he said.
"We want to organise experience-based journeys, such as high-speed rail trips between Hangzhou or Fuzhou to … Poland," he said. Nicholas Ho Lik-chi, deputy managing director of architectural firm Ho & Partners Architects (HPA), is chairing the group on professional services. Ho said apart from outbound missions, his group planned to transform the council's Belt and Road website into a portal to share information about business and job opportunities.
"We hope it will be used in Hong Kong, the mainland and Belt and Road countries, just like you would read newspapers or check your mailbox everyday to find out what's happening," Ho said. The announcement came a week after Hong Kong chief executive Carrie Lam Cheng Yuet-ngor took the city's involvement in the Belt and Road Initiative to a new level by
signing a pact with Beijing that set out Hong Kong's role and strengths
within the strategy. Asked why the committee is planning to visit the Philippines, Lo said: "It is strategically located in the South [China] Sea … and China's relationship with it is improving." Last month,
Hong Kong signed two long-awaited free trade agreements with the Asean nations
, which means the city's businesses will enjoy lower tariffs, fewer restrictions and better protection in the bloc's 10 member countries in the years to come.
Read the original article on South China Morning Post.
For the latest news from the
South China Morning Post
download our
mobile app
. Copyright 2017.