Fosun Group, one of China's biggest buyers of overseas assets, has turned its sights back to its home turf, as it buys out a Japanese shareholder in one of the country's oldest and biggest breweries. Fosun has agreed to pay HK$6.6 billion (US$844 million) to buy out Asahi Group Holdings' stake in Tsingtao Brewery, becoming the second biggest shareholder in the Chinese beer producer, according to the company's filing to the Hong Kong exchange, confirming the previous report by South China Morning Post. Fosun International , together with its wholly and majority owned subsidiaries, agreed to buy 243.1 million H shares, or 37.11 per cent of Tsingtao's issued capital, giving it close to 18 per cent of the brewery, while China's state-owned Tsingtao Brewery Group retains the largest stake . The acquisition, although it marks a homeward shift from Fosun's previous overseas shopping spree, is consistent with the group's major business areas and its push to focus on China's expanding middle class and their consumption of financial services, leisure and travel and as well as what Fosun calls the "pursuit of happiness." Fosun and its Beijing Sanyuan Foods unit bought St Hubert, a French margarine producer, from Montagu Private Equity for about 600 million euros (US$702 million), according to a Bloomberg report.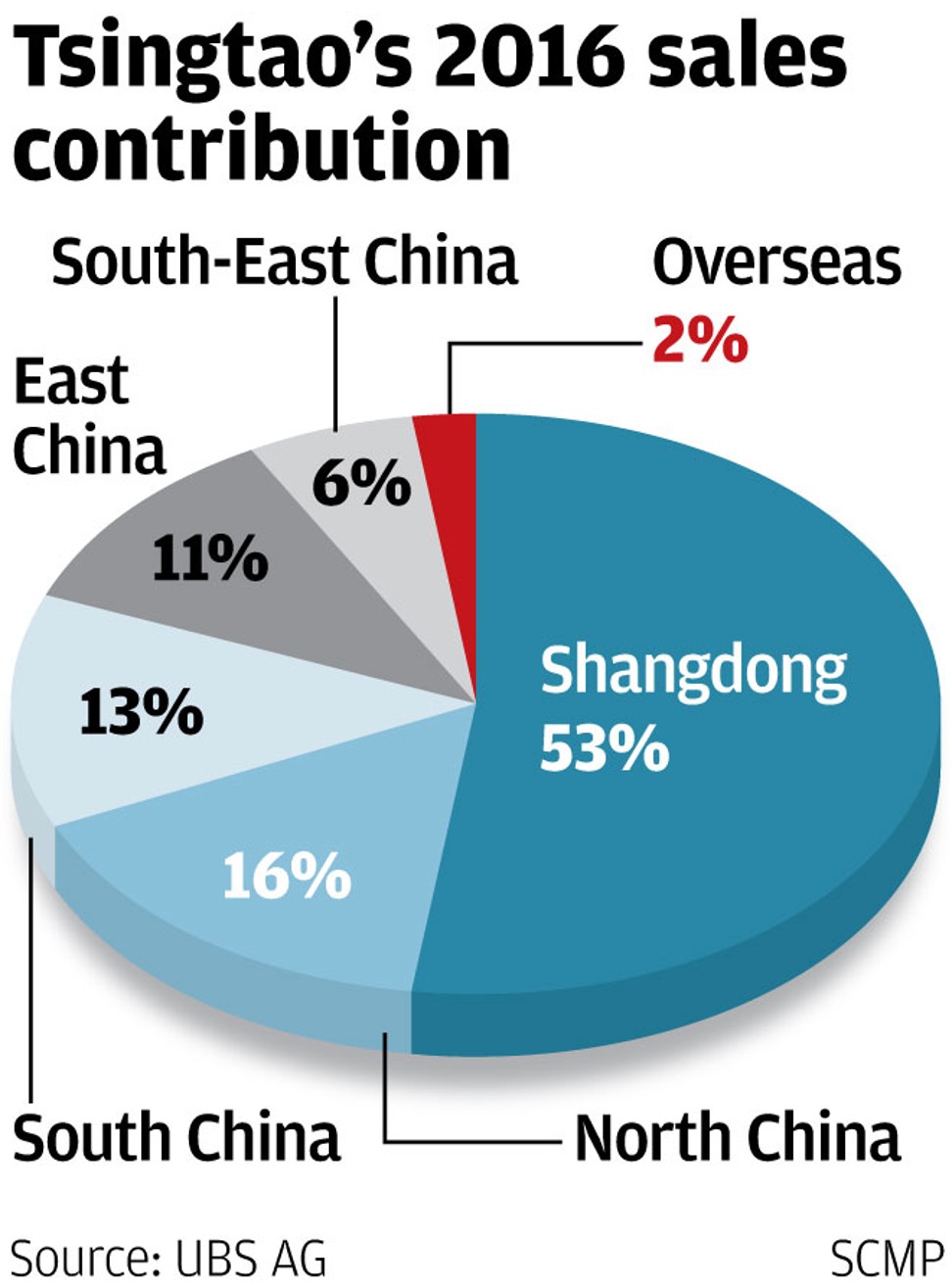 In Tsingtao, Fosun finds a century-old brewery that is grappling with changing consumer tastes, as a younger generation of drinkers flock toward craft beer, wine and other premium labels instead of working-class beverages. Still, Tsingtao's distinctive green bottles and cans - the only Chinese beer brand that can be consistently found outside mainland China - has the largest share of China's beer market at 29.3 per cent as of last year, according to Kantar Worldpanel's data. Overseas sales made up 2 per cent of Tsingtao's 2016 revenue, according to UBS AG's analysis. The brewery's revenue fell 1.6 per cent in the first three quarters to 22.66 billion yuan, while net profit rose 35 per cent to 1.87 billion yuan.
Shares of China's Fosun rise after deal to sell 26 firms to affiliate
The acquisition is attractive because Tsingtao, founded in 1903, is a well-known brand "that has successfully entered the international market," Guo Guangchang, chairman of Shanghai-based Fosun said in a press statement. The company's brand value and market share "can be further enhanced," Guo said. Asahi, which bought its 20 per cent minority stake in Tsingtao in 2009 from Anheauser-Busch InBev SA, had been shopping for a buyer to take over its holdings since January, as it shifts its growth strategy toward Europe. Since then, Danish beer maker Carlsberg A/S had been among the investors weighing the purchase from Japan's largest brewery, Bloomberg reported in February, citing people familiar with the matter, without identifying them.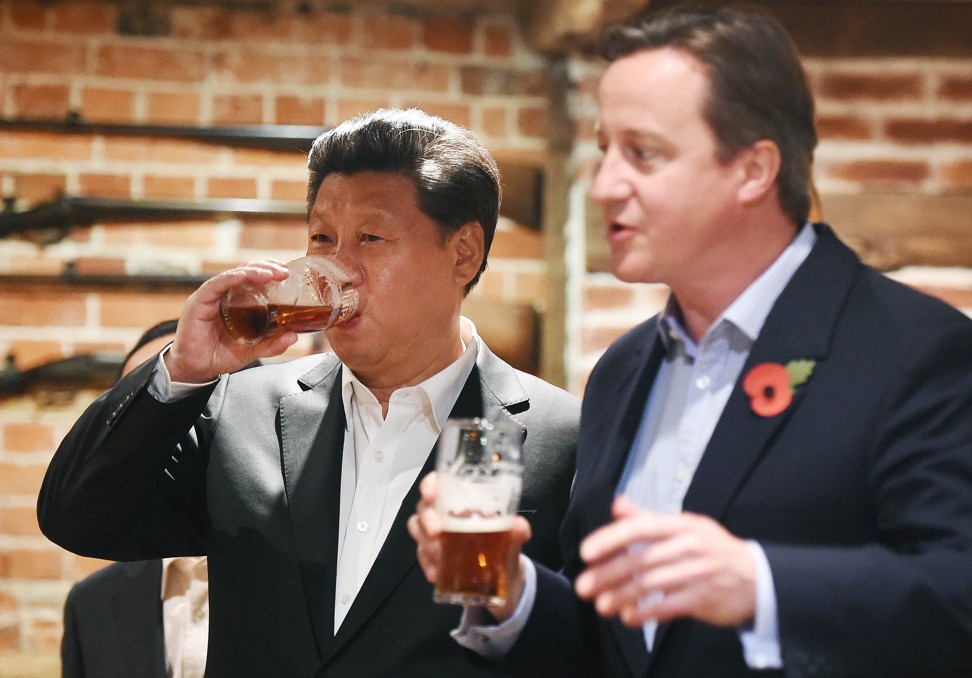 In beating out Carlsberg, Fosun will pay Asahi HK$27.22 for each of the Tsingtao shares traded on the Hong Kong exchange, or almost 18 per cent discount to the stock's 12-month average trading price of HK$33.25. Tsingtao Brewery Group, the unlisted state brewer, will buy the remaining 1.99 oer cent stake from Asahi at the same price. Tsingtao shares rose 3.9 per cent to a 28-month high of HK$40.00 in Hong Kong, advancing 2.7 per cent in Shanghai. Shares of Fosun International fell 1.2 per cent to HK$16.24 in Hong Kong before the purchase was announced. Fosun's acquisition also reflects the shift in direction by several of China's largest private-sector asset buyers. China's National Development & Reform Commission, the country's state economic planning agency, on Monday unveiled a 36-point code of conduct for private-sector companies and their overseas acquisitions. Asset buyers are supposed to stick close to the Chinese government's strategies on infrastructure projects, instead on buying frivolous baubles such as football clubs and entertainment assets. Earlier this year, Fosun - along with Anbang Group, Dalian Wanda Group and HNA Group - was put under China's regulatory spotlight for borrowings racked up to fund its acquisitions. Since then, Fosun had pared back some of its offshore assets, selling its 95 per cent stake in a Sydney office tower for A$142.5 million (US$109 million) to Australian property investment firm Propertylink Group and Swiss investment manager Partners Group, according to a December 18 statement. Fosun, which bought the tower in January 2015 for A$116.5 million, said the sale was "based on commercial and profitable considerations".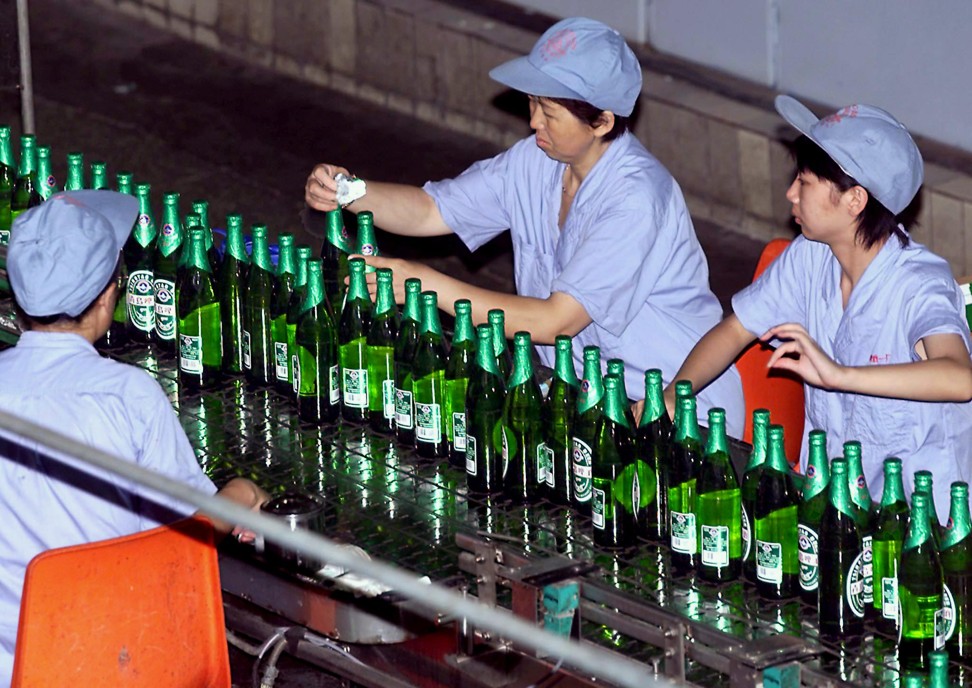 Read the original article on South China Morning Post.
For the latest news from the
South China Morning Post
download our
mobile app
. Copyright 2017.
More from South China Morning Post: