The Securities and Futures Commission has proposed a number of rules on fund houses and their custodians to address risks posed by financial innovation and strengthen regulation in Hong Kong's fund industry which is flooded by newcomers, according to a consultation paper issued by the regulator on Monday. The commission will collect views over the next three months until March 19 on a number of proposed changes to the Code on Unit Trusts and Mutual Funds for the 2,188 funds it has authorised. The consultation paper follows October's implementation of a range of new "manager in charge" regulations that required firms to hire SFC-licensed professionals for senior management roles in eight key areas at brokerages, fund management companies and financial advisory firms. Hong Kong has seen waves of mainland Chinese investors and professionals buying into local financial firms and joining the fund industry in the recent years, many of whom lacked experience in the financial field outside the mainland. According to the SFC, 13 per cent of local brokerages, fund houses and financial advisers are now owned by mainland shareholders, overtaking US investors who were previously the largest group of non-Hong Kong owners of local firms. Monday's proposed rules focused on strengthening operational requirements for fund management companies, trustees and custodians.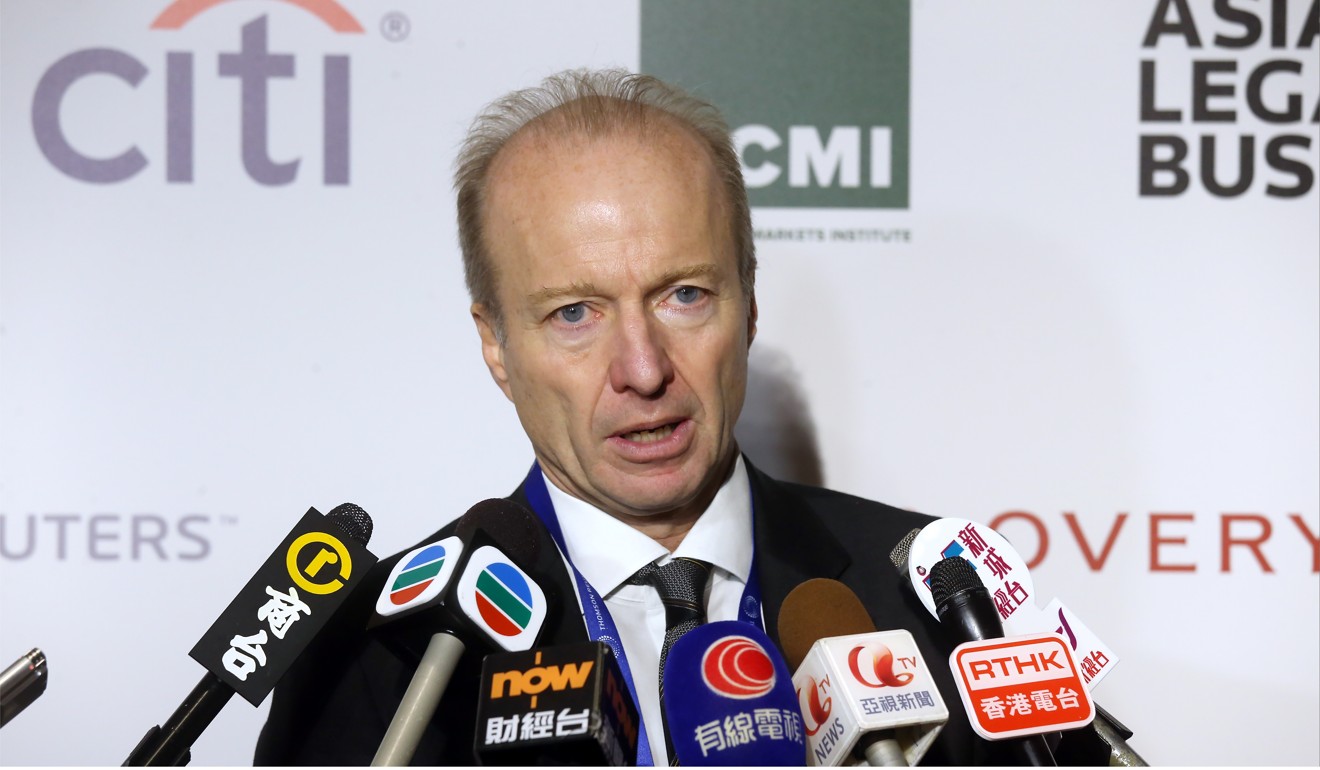 It also added greater flexibility and enhanced safeguards for funds' investment activities in the use of derivatives, securities lending, and repurchase agreement (repo) and reverse repo transactions, to match the requirements set out by the International Organization of Securities Commissions (IOSCO) and the Financial Stability Board (FSB) on liquidity and other risks management of different types of funds. The SFC proposal added active exchange-traded funds (ETFs) as a new class of funds, which some fund managers are keen to launch.
Hong Kong's Securities and Futures Commission to consider active exchange-traded funds
"An important part of the SFC's strategy to strengthen Hong Kong as an international, full-service asset management centre is to ensure that the regulations governing public funds remain robust and aligned with international standards," said Ashley Alder, chief executive of the SFC. "These updates to the UT Code will provide a foundation for further growth in our retail fund industry," Alder said. Out of the 2,188 funds as of September this year, 753 are Hong Kong-domiciled funds with the assets under management totalling US$151 billion, representing a 158 per cent increase in value over the last five years.
Read the original article on South China Morning Post.
For the latest news from the
South China Morning Post
download our
mobile app
. Copyright 2017.