BYD chairman Wang Chuanfu has drawn up an ambitious plan for the Chinese carmaker, envisioning the creation of a new-energy corporate giant with sales of a trillion yuan (US$151 billion) by 2025, nearly 10 times its revenue last year.
"We want different teams to create synergies with each other while giving a full play to their own specialities," he told company officials on Sunday, according to a statement.
Wang, 51, who is also the firm's president, said BYD will eventually evolve into a pioneer in providing a complete set of new-energy solutions for clients.
His remarks were made at a ceremony to mark the 23rd anniversary of Shenzhen-based BYD whose annual sales were valued at 104 billion yuan in 2016.
BYD is part owned by Warren Buffett's Berkshire Hathaway (BRK.A) and is often dubbed China's Tesla (TSLA) since it specializes in electric and plug-in petrol-electric hybrid vehicles.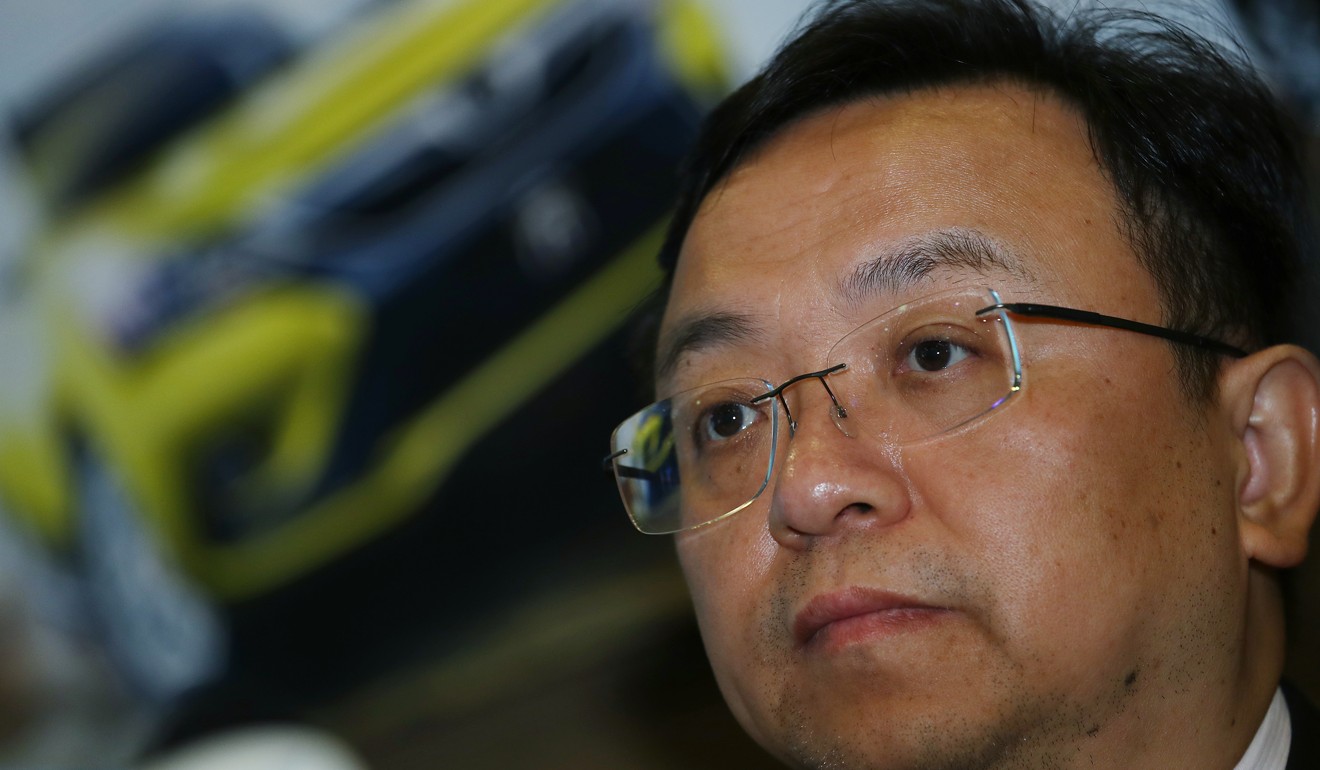 The chairman announced that BYD will conduct a drastic restructuring to form a new industry chain, a move designed to chase rapid growth in the coming eight years.
BYD's different divisions including passenger vehicle, commercial vehicle, battery and electronics will be developed into various "clusters of businesses," he added. "In 2025, our aim is to achieve sales of 1 trillion yuan."
BYD was established in the 1990s, initially as a battery manufacturer before it started building vehicles in 2003.
Wang, ranked the 39th richest mainlander by Forbes, defined BYD as more than just a manufacturer of batteries and cars, pushing hard his message that BYD will take advantage of the increasing demand for new-energy vehicles to expand scale.
Beijing has been encouraging the development and production of vehicles that run on clean energy to cut pollution.
Wang predicted earlier this year that all vehicles on the mainland will be completely electrified by 2030.
In September, BYD launched its first sky-rail project in China's northwestern city of Yinchuan. It also plans to open its first assembly plant in Canada.
China, the world's largest auto market, is expected to produce about 800,000 new-energy vehicles annually in the next few years, according to UBS analyst Hou Yankun.
Xu Heyi, chairman of carmaker BAIC Group, forecast that electric-vehicle production in China could reach a million units next year.
Global carmakers including General Motors (GM) , Volkswagen (VLKAY) and Ford (F) have either planned to ramp up production of "green cars" or have set up new joint ventures to churn out new models of electric vehicles on the mainland.
Incentives such as cash subsidies and distribution of free car licencee have boosted sales of electric and plug-in hybrid cars since 2014.
Chinese authorities also raised their requirements for auto companies to build more clean vehicles. Those who fail to meet the requirements will face fines.
Last year, sales of new-energy vehicles on the mainland hit 336,000 units, a jump of 63 percent from 2016.
Read the original article on South China Morning Post. For the latest news from the South China Morning Post download our mobile app. Copyright 2017.