Tencent Holdings (TCEHY) is within touching distance of becoming the first Chinese technology company to top a US$500 billion in market value, joining an elite club led by hi-tech industry stalwarts Apple AAPL, Alphabet (GOOGL - Get Report) , Facebook (FB - Get Report) and Microsoft (MSFT - Get Report) .
The video games-to-social media conglomerate, expected to report its third-quarter financial results after the market closes in Hong Kong on Wednesday, is expected to post its second-largest quarterly profit on record.
Buoyed by the popularity of its smartphone games, led by flagship title Honour of Kings, and efforts to generate more advertising revenue from its WeChat social messaging app, Shenzhen-based Tencent has seen its share price double this year to value the company at US$473 billion.
Tencent has been one of the biggest beneficiaries of mainland China's initiatives to boost the role of technology in its US$11 trillion economy.
The company recently raked in more gains from the initial public offering of its online publishing unit China Literature, the share price of which doubled in intraday trading on its trading debut in Hong Kong last week.
Reaching US$500 billion in market value "would be a recognition of how Tencent has consistently executed on its strategy, creating businesses with sustainable growth", said Karen Chan, an equity analyst at investment bank Jefferies.
"The obvious next step for Tencent would be to expand outside China and compete against its global peers."
Co-founded by chairman and chief executive Pony Ma Huateng in 1998, Tencent is forecast to report a 39.5 percent increase in net profit to 16.4 billion yuan (US$2.5 billion) in the quarter ended September 30, up from 10.6 billion yuan in the same period last year, according to the consensus estimate from a Bloomberg survey of analysts.
Total revenue is expected to jump 51 percent to about 61 billion yuan from 40.1 billion yuan a year earlier.
Chan said Tencent is expected to report stable monthly gross from its blockbuster mobile game Honour of Kings, as well as a full quarter's contribution from new titles such as King of Chaos and Legend of Xuan Yuan Mobile.
Honour of Kings remained in the No. 1 position among mainland China's top 20 games on Apple's iOS mobile platform as of October 24, according to app analytics company app Annie. The game has been this market category's leader since November last year.
"We estimate Tencent's third-quarter mobile game revenue to reach 17.1 billion yuan, up 73 percent year on year," said Chan.
Research firm Newzoo recently forecast global video game sales would top the US$100 billion mark this year, driven by demand from the estimated 565 million gamers on the mainland.
The world's largest video games company by revenue, Tencent has ploughed back plenty of profit over the years to strengthen its gaming business.
Last year, it ramped up its international video games business with its acquisition of Finnish mobile game developer Supercell Oy for US$8.6 billion.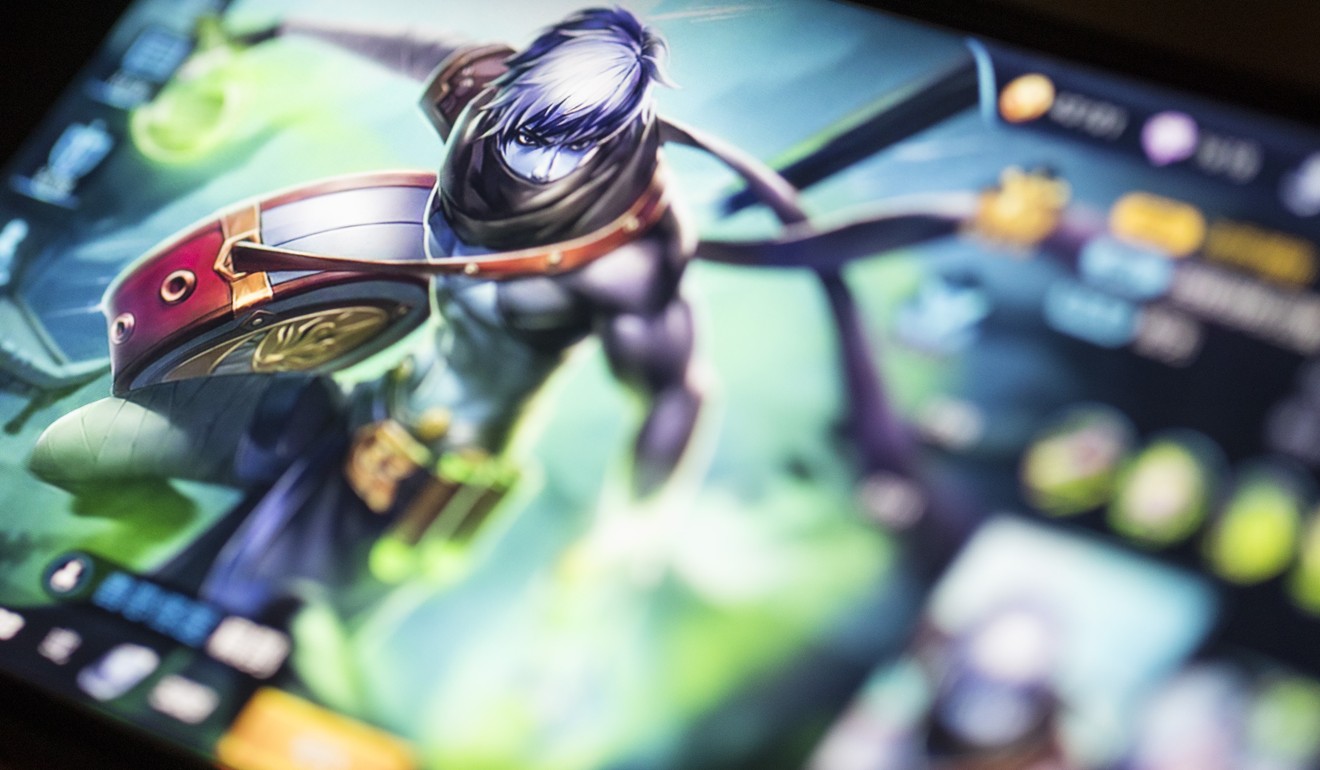 The transaction represented Tencent's single biggest investment in a video games company. It also owns significant interests in US developers Riot Games, Epic Games, Glu Mobile and Activision Blizzard (ATVI - Get Report) ; British studios Milky Tea and Frontier Developments; South Korean firm CJ Games; and Japanese company Aiming.
Chan said Tencent's other content play was in the red-hot online video-streaming market through its Tencent Video unit, which now had about 43 million subscribers.
Tencent Video's close competition with Baidu-backed iQiyi means more lucrative advertising revenue and paying subscribers is likely to be cornered by the two Netflix (NFLX - Get Report) style platforms, which are also keen to bolster partnerships with film studios and other commercial content providers.
Advertising on WeChat, the mobile messaging service has evolved into the mainland's largest social network and popular online platform for payments, has grown because of its huge user base. Daily active users on WeChat, known as Weixin on the mainland, has reached 902 million.
Tencent has also put its huge cash war chest to use in other major endeavours, including financial services, cloud computing, artificial intelligence, mobile messaging and even in the electric car sector.
The company has outspent rivals Baidu and Alibaba Group Holding (BABA - Get Report) , owner of the South China Morning Post, over the past five years as the three internet giants splashed out US$62.5 billion in various acquisitions since 2012, according to intelligence firm Mergermarket.
Tencent's other high-profile investments included buying a 5 percent stake in electric car maker Tesla (TSLA - Get Report) for US$1.8 billion in March this year and acquiring 12 percent of US firm Snap (SNAP - Get Report) , owner of popular messaging app Snapchat, for an undisclosed amount.
Read the original article on South China Morning Post. For the latest news from the South China Morning Post download our mobile app. Copyright 2017.