A narrow passageway at the back of a men's shirt factory in southern China leads to a wastewater treatment facility. The pools and pumps are nothing much to look at, but in many ways they symbolise the fundamental changes taking place in the country's garment manufacturing industry. The factory, in Dongguan, Guangdong province, is owned by Hong Kong-based TAL Group, which had the treatment facility built about four years ago at a cost of 10 million yuan (US$1.5 million). Since then, it has helped to reduce water consumption by about 40 per cent. TAL is not alone in trying to adopt a greener approach to manufacturing. Thousands of Chinese companies are working hard to respond to changing consumer attitudes and tighter environmental laws and regulations.
Dongguan is a city at the heart of China's labour-intensive manufacturing industry. Not surprisingly, after more than three decades of "dirty" production methods it also has some of the most polluted waterways in the country. Such is the state of its rivers that the city government last year declared "war on water pollution", with the promise to clean up all of its "stinky rivers" by 2022. Despite the success of TAL's water treatment facility, the factory, which produces dress shirts for brands such as Brooks Brothers, J.Crew, and Burberry, is now the company's sole presence on the Chinese mainland.
China's factory owners pick robots over job-hopping workers
TAL closed down its trouser factory in Dongguan last year and shifted production to Ethiopia to cut costs. The company now has factories in eight countries, including Vietnam and Malaysia. "It's very hard to make money on trousers," said company chairman Harry Lee, who has worked in garment manufacturing for the past four decades. In a bid to ensure the future of the Dongguan plant, TAL was forced to slash its workforce from 5,000 to 3,000 and invest heavily in new technologies, such as the water treatment facility, Lee said. It is currently working with specialists to improve the efficiency of the treatment process, he said.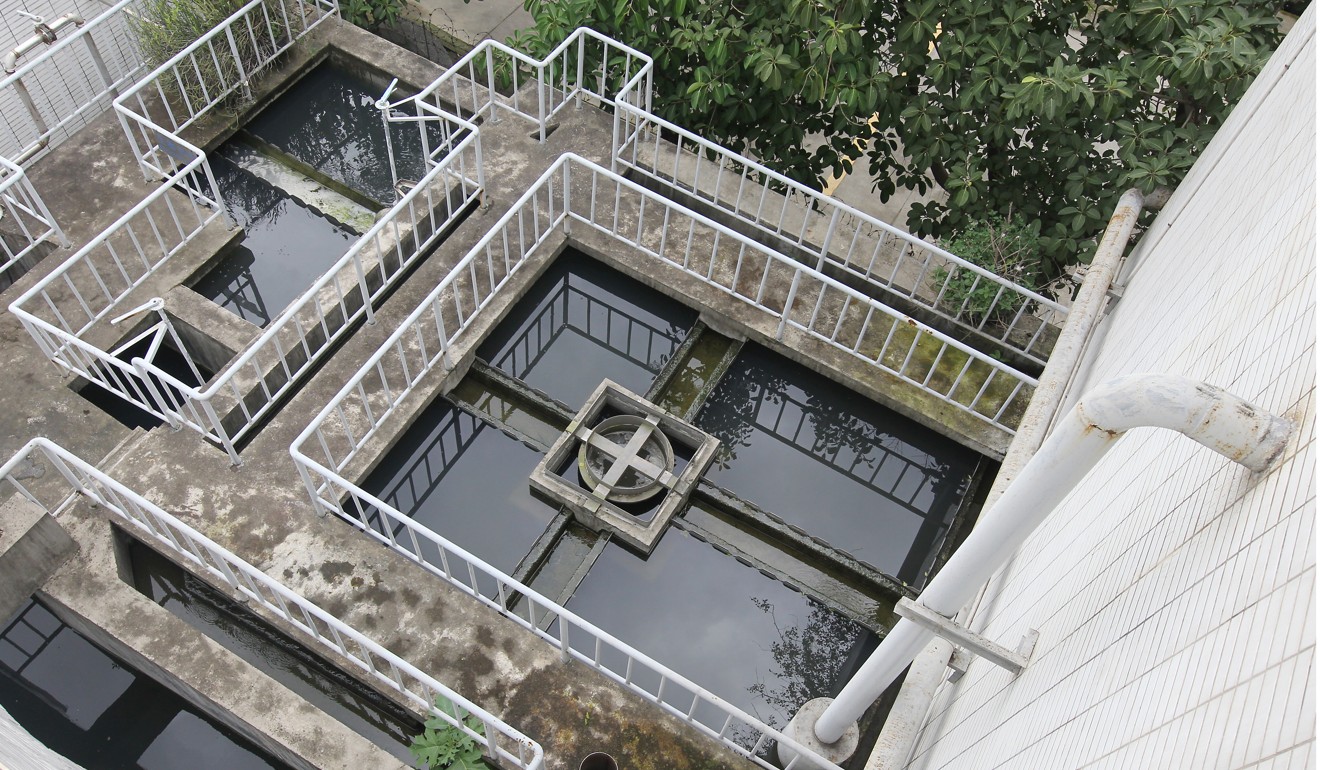 According to research carried out by the environment watchdog China Water Risk, the amount of wastewater discharged by China's textiles, apparel and leather factories is 50 per cent higher than is produced by the nation's coal industry.
Would US workers really want the jobs that have gone to China?
China's President Xi Jinping has made tackling environmental problems a priority. As a result, clothing manufacturers have found themselves under increased scrutiny, and new rules have forced them to invest in greener machinery and technologies. In a China Water Risk survey of 85 textile manufacturers across the country, the majority said they had spent more than 2 million yuan on upgrades to their facilities to comply with tighter standards.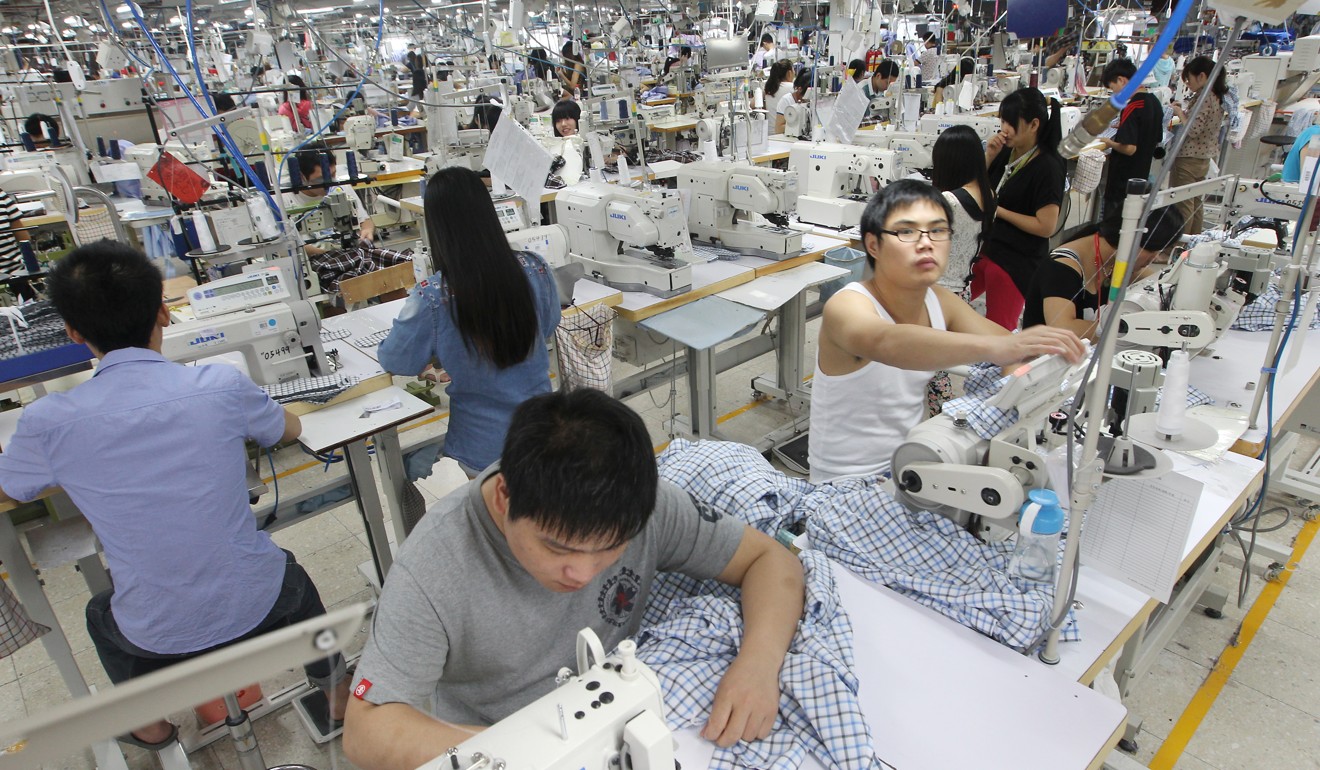 Hong Kong businessman Nick Chan has run a sweater factory in Changping, a town in Dongguan, since 2003. The town is home to more than 500 such facilities and competition is fierce. Chan said that about five years ago, he worked with a Hong Kong-based non-government organisation, which advised him to lag the pipes inside his factory to reduce the number of steam leaks. More recently, the company installed a new computer-aided washing system at a cost of 140,000 yuan. The outlay was about 14 times what it would have cost for a traditional industrial washing machine, but Chan said he was happy with the investment.
Dumping of untreated acid in Chinese canal highlights nation's water pollution woes
"We cut our water consumption in half, which saved on running costs," he said. "I don't have to depend on workers to control the quality, I can use the computer instead, which is more reliable." He said part of the reason why he made the technological upgrades was to keep his clients - which include premium brands such as Marc Jacobs, Hugo Boss, and Armani - happy. "Our priorities have changed," he said. "Before, it was all about speed. Now it's not. Our priority is quality. Make sure it's quality first, and then find a way to do it more efficiently." At a panel discussion during a fashion event in Hong Kong last week, the debate between garment manufacturers on how to embrace "sustainability" in a competitive marketplace was heated.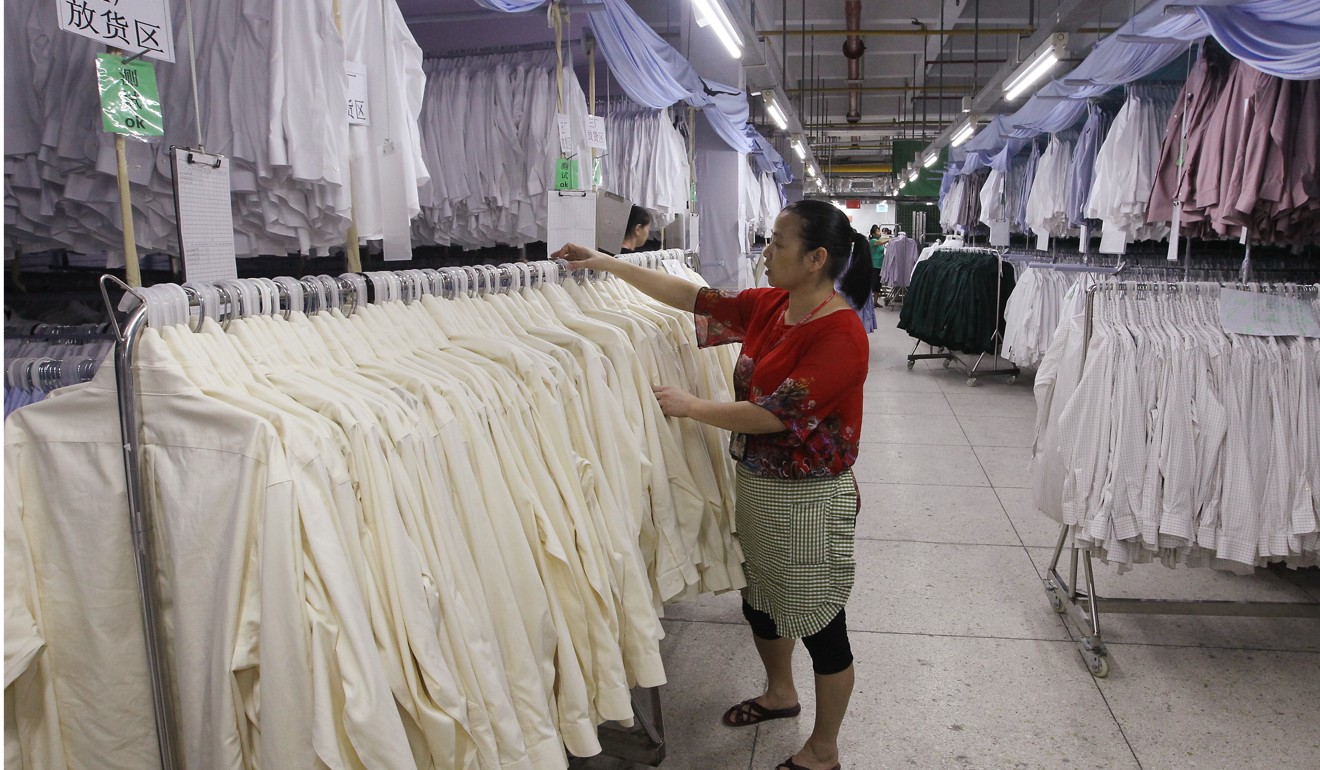 "We can't be sustainable if our clients don't allow us to be sustainable," Christelle Esquirol, vice president of sustainability at TAL Apparel, said. "There's no rocket science around the fact that if you want to run operations with proper wastewater treatment processes, with everything that requires hardware investment, it's not going to come with a one-dollar T-shirt," she said. Marsha Dickson, a professor of fashion and apparel studies at the University of Delaware, said that part of the problem is the pressure that big brands put on their manufacturers. "What we have seen over many years is that a manufacturer's ability to use sustainable methods, provide good working conditions, better pay, fewer hours and so on is greatly affected by the relationship it has with its buyers," she said. "Buyers put so much pressure on them, and it affects the amount of time they can allow for production and their financial situation."
China admits patchy progress tackling soil, water pollution, with some rivers worsening
Laurie Lemmlie-Leung, who for the past 20 years has run a small factory employing 80 people in Guangdong, said she too found it hard to meet the demands of the companies she supplies. She said she switched to using organic cotton for the children's hooded towels that are the backbone of her business in response to buyers' demands. But it was still hard to comply with other requirements, such as finding suitable firms to do bleaching and dying, or monitoring the factory's greenhouse gas emissions. "If you are a very simple, small factory, there is a limit to the amount that you can improve," she said.
Read the original article on South China Morning Post.
For the latest news from the
South China Morning Post
download our
mobile app
. Copyright 2017.