Saudi Arabia's King Salman begins his first official visit to Beijing on Wednesday, placing China's increasingly active role in the Middle East in the spotlight once again. The visit by King Salman, arguably the most strategically significant leg of his month-long, six-nation tour of Asia, comes as Beijing has intensified its diplomatic efforts and become increasingly vocal on many of the region's hotspots, especially the Syria, in a bid to expand its influence in the Middle East.
Why Saudi Arabia, China and Islamic State are courting the Maldives
China sided with Russia last month to block a United Nations Security Council resolution that would have imposed new sanctions on the Syrian government for using chemical weapons against its own people. It was the sixth veto cast by Beijing during the six-year Syrian conflict to protect the Assad regime from tougher international punishment. Chinese diplomats, speaking on condition of anonymity, said China's firm stance on Syria, along with King Salman's visit, demonstrated the country's growing confidence in its ability to project power in a multipolar world.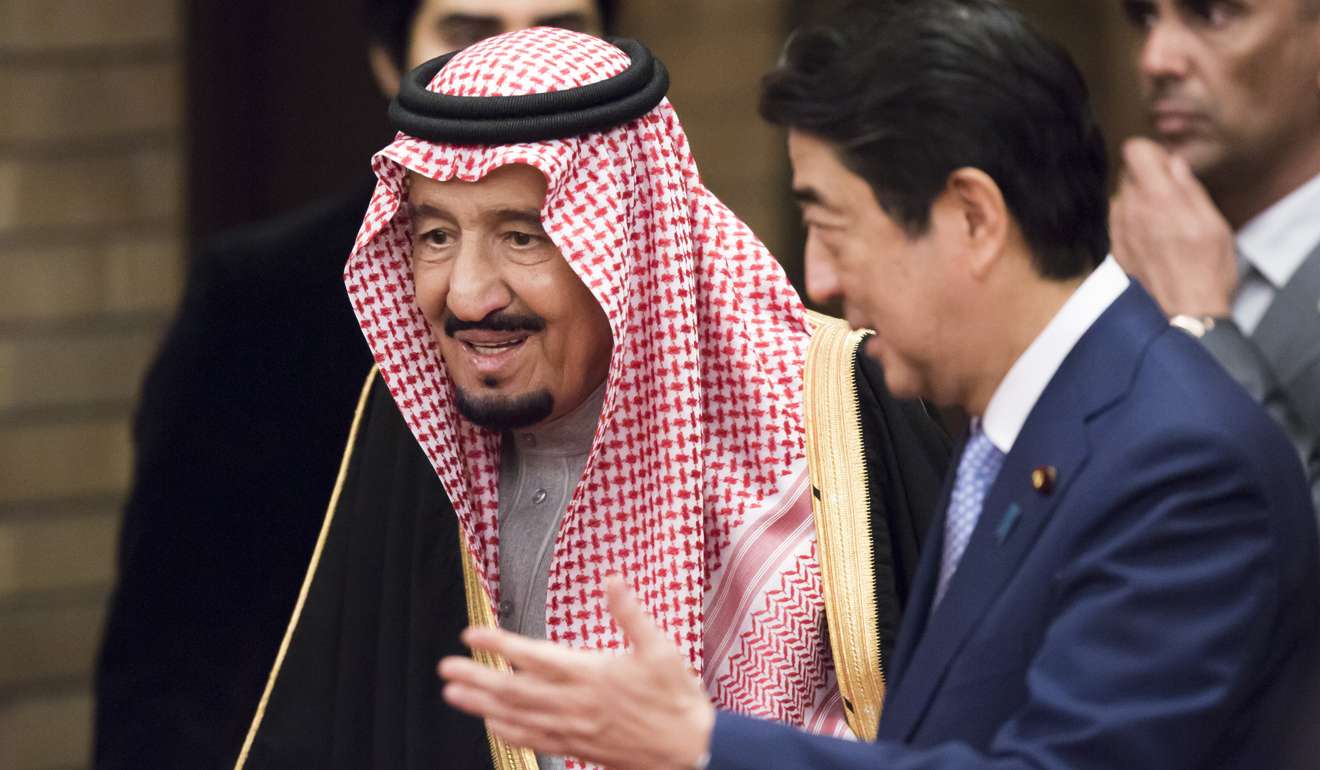 With a cloud of uncertainty hanging over Washington's Middle East commitments under US President Donald Trump, China sees an opportunity to bolster its presence in one of the world's most volatile areas and forge closer ties with major regional powers including Saudi Arabia and Iran, according to diplomats and observers. Although China increased its presence in the Middle East by naming a special envoy for regional affairs in 2002 and establishing the ministerial-level China-Arab States Cooperation Forum two years later, it was not until recent years that Beijing became active in regional political and economic affairs. Diplomats and observers say the 81-year-old king's four-day China trip further underscores China's steady rise as a counterbalance to US influence in a changing geopolitical landscape.
What King Salman's grand tour of Asia says about Saudi Arabia's new priorities
But it did not mean China was ready or had the capability to fill the void if the US relinquished its leadership role in the region, said Li Guofu, director of Middle East studies at the China Institute of International Studies in Beijing, and Chinese diplomats. Li said energy cooperation would remain the foundation of relations between Saudi Arabia, the world's top exporter of crude oil, and China, the world's biggest importer. But King Salman's trip is about much more than the oil and other business deals he is expected to sign in China. The entourage accompanying the king on his Asian tour includes about a thousand Saudi business leaders. Like many regional powers, Li said, the Saudis perceived a weakening of US global leadership following Trump's election victory and were seeking to strengthen strategic and military relations with China to reduce an overdependence on the US.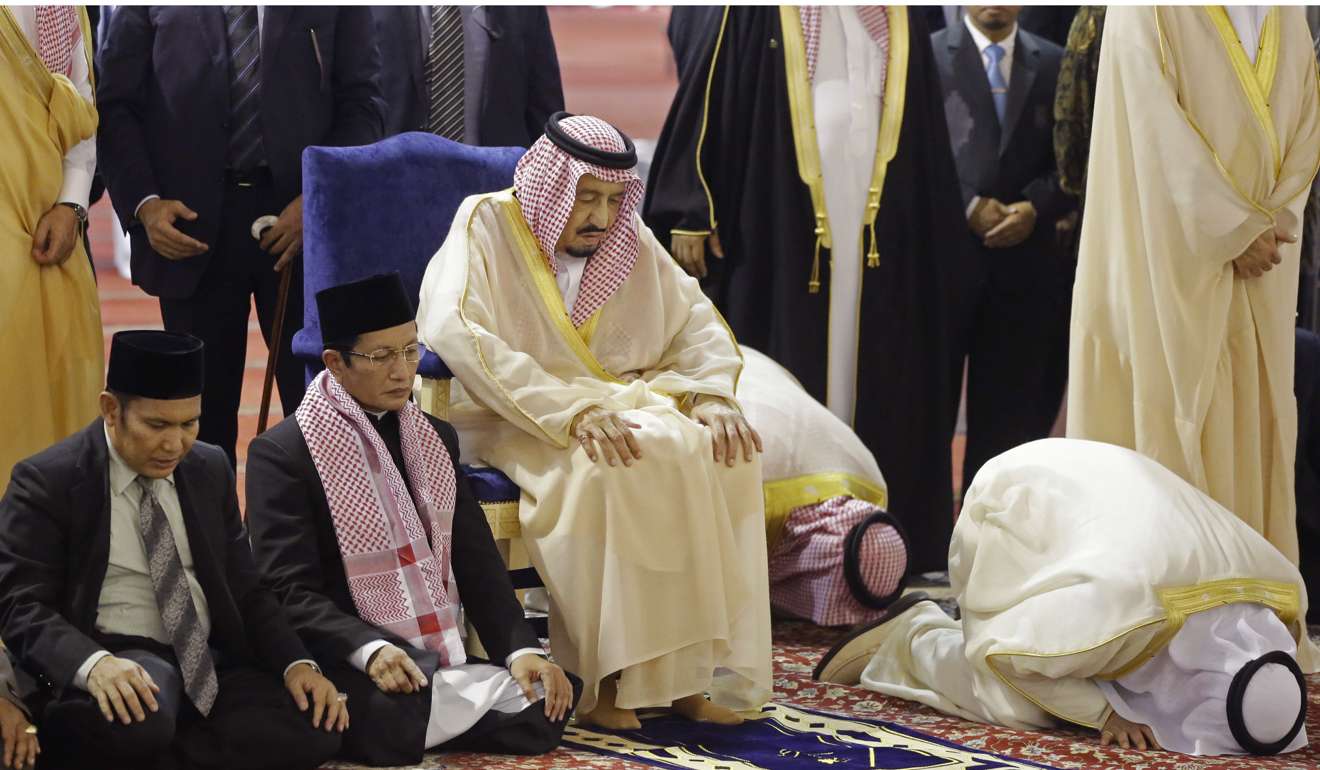 "King Salman's Asia trip occurs against the backdrop that US global dominance has shown signs of declining amid America's gradual withdrawal from the Middle East and China has become increasingly active in the region," Li said. He said Saudi-US relations had been strained in the wake of the political tumult that had gripped the Middle East since 2011 and been further complicated by a dramatic decrease in US oil imports from Saudi Arabia as a result of America's shale gas boom. "Coinciding with China's rise on the international stage, Riyadh's relations with Washington have deteriorated over the years, while its relatively young relations with Beijing have developed steadily," Li said.
Xi-Trump meeting, Saudi king's visit, THAAD and the South China Sea ... what China's foreign minister said
Riyadh, a close US ally since the second world war and a staunch anti-communist state, did not have formal diplomatic ties with Beijing until 1990, making it the last Arab country to officially recognise the People's Republic of China. Saudi-Chinese trade has exploded since then, from around US$1 billion in 1990 to more than US$42 billion last year. Saudi Arabia is China's top trade partner in the Middle East and China has become Saudi Arabia's largest oil customer, importing an estimated 51 million tonnes last year. King Salman's visit would mark the start of a new era of improved relations between the two nations, China's ambassador to Saudi Arabia, Li Huaxin, said in an interview with Saudi Arabia's
Arab News,
adding that both nations "share a similar vision" in the face of mounting global challenges.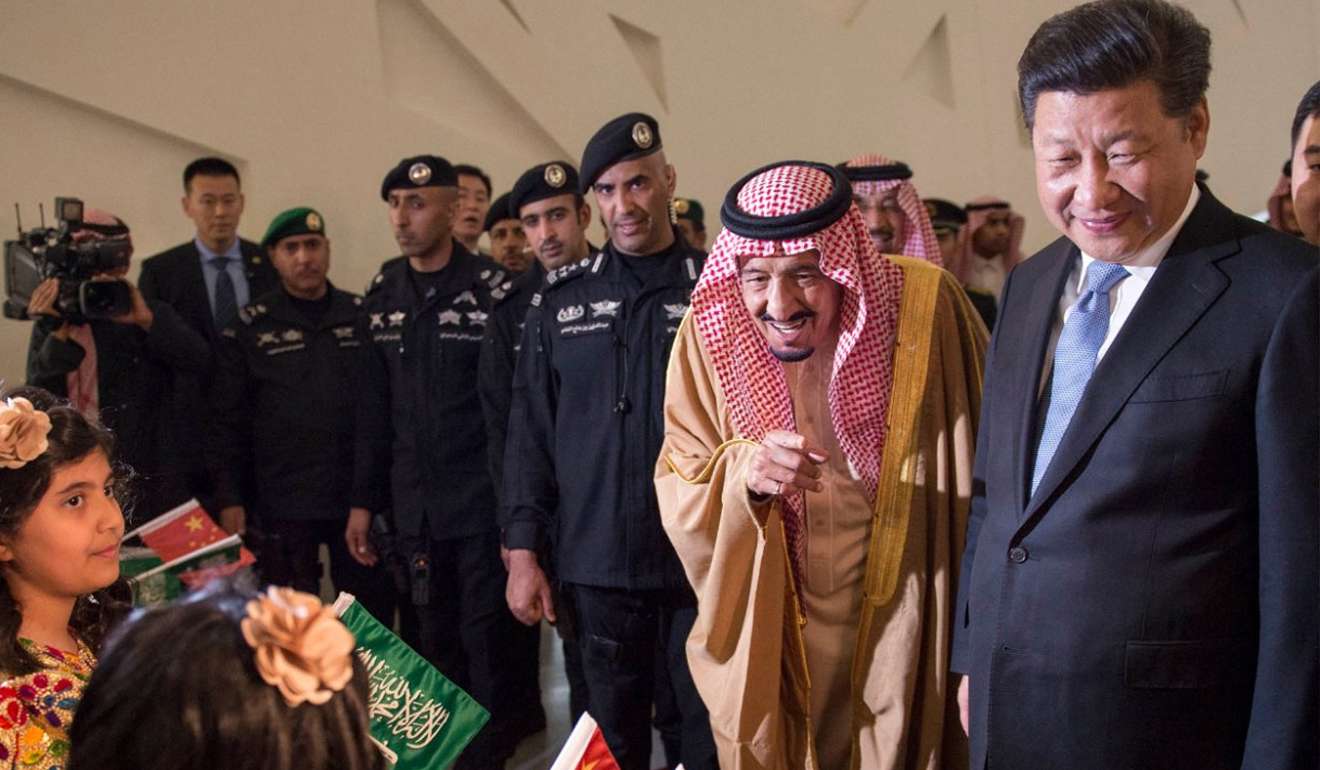 He noted that bilateral ties had been elevated to the status of a comprehensive strategic partnership, including cooperation in economic, political, and military fields, following President Xi Jinping's trip to Riyadh in January last year and a trip to Beijing by the king's favourite son, Deputy Crown Prince Mohammed, seven months later. Apart from energy and economic cooperation under the framework of China's "One Belt, One Road" initiative, analysts said both nations would also seek to expand political and military cooperation. As part of Riyadh's efforts to reduce its dependence on Washington as its single security guarantor, it has increased arms purchases from China over the years.
What Saudi King Salman wants from his tour of China, Malaysia
Beijing's efforts to contain the threat from radical Islamists among China's Uygur population are one potential source of tension in the bilateral relationship, with Muslims in Xinjiang disappointed with Riyadh's reticence on Beijing's repressive policies. The Saudis have, on the one hand, supported China's crackdown on separatists in Xinjiang, but on the other hand spent billions of dollars promoting and exporting radical Islam. The large Uygur diaspora in the kingdom and in Central Asia has also become a headache for Beijing. That is widely seen as one of the reasons Beijing chose to stand firm with Assad, and the prolonged conflict in Syria is expected to be high on the agenda for King Salman's China trip, according to analysts.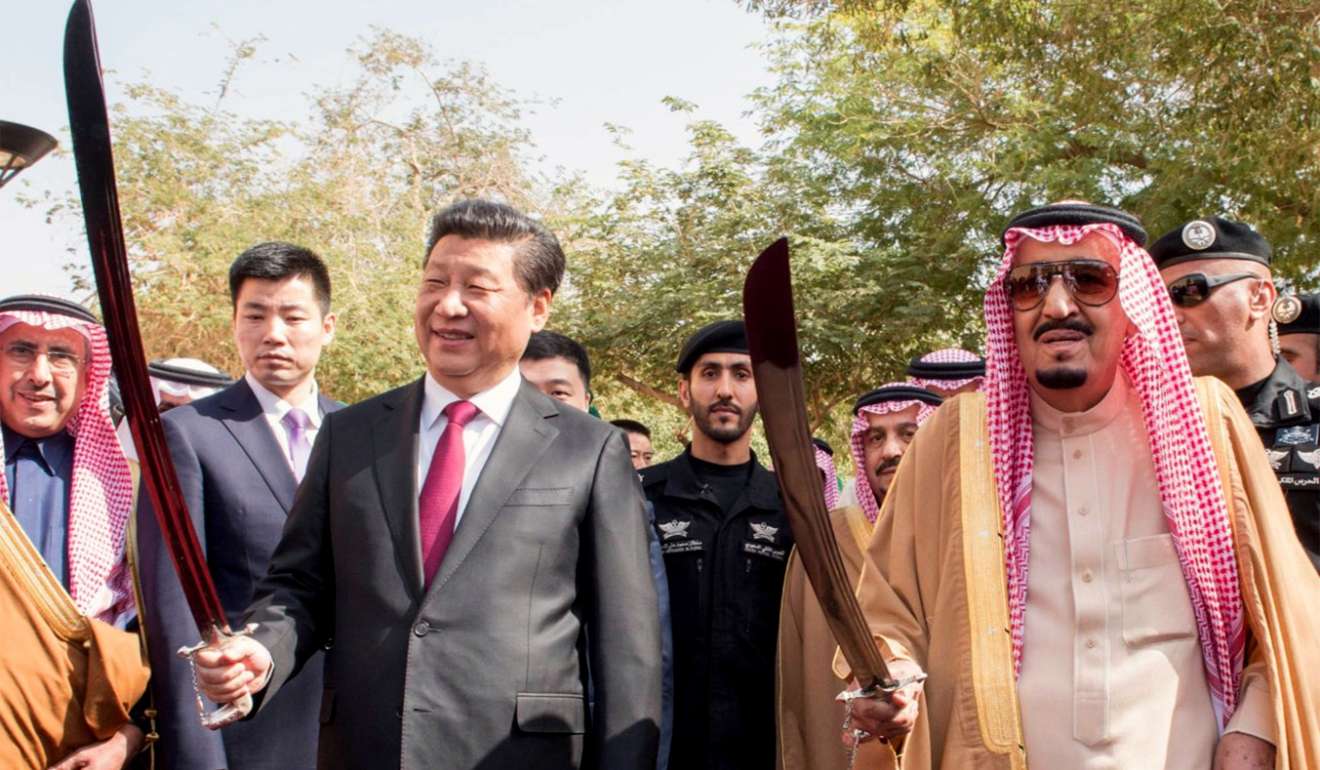 Beijing and Riyadh did not see eye to eye on that issue, they said, but Riyadh had realised the value of courting influence in China due to Beijing's long-standing close relations with Iran, Saudi Arabia's "mortal enemy". Like many other Middle East nations, Saudi Arabia has high hopes China will play a bigger role in the region, not just economically but also in helping resolve the myriad regional conflicts. However, Beijing is unlikely to play along willingly with Riyadh's geopolitical plans for the region. Despite its good relations with Saudi Arabia and most of the Arab states, Li Guofu said China had consistently sided with Russia and Iran to block tougher international sanctions on the Assad regime in Syria.
Saudi king reported to be taking almost 500 tonnes of luggage, including two limos, on trip
Both Li and Yun Sun, senior associate with the East Asia programme at the Stimson Centre in Washington, said China's growing activism on Syria underscored Beijing's strategic interests in its balancing act in the Gulf region. Sun noted that six of the 11 vetoes cast by China at the UN Security Council since 1971 had been on resolutions concerning Syria. "On the strategic level, the Syrian civil war is believed to have brought key strategic benefits to China," she said, adding that Beijing saw Syria as an opportunity for China in its strategic competition with the US. Apart from providing military training and a total of 900 million yuan (US$130 million) of humanitarian aid to Syria, Beijing also appointed its first special envoy on the Syrian issue last year, a move widely viewed as evidence of China's pivot to the Middle East.
China holds first anti-terrorism drills with Saudi Arabian special forces
While China does not support Russia's assertive military intervention in Syria, it is nonetheless opposed to direct Western interference or indirect support of domestic oppositions to overthrow a sovereign government. Beijing viewed the Syrian crisis as a result of the Arab spring revolutions, Sun said. "Associated with Beijing's own vulnerability on legitimacy, the Western calls for democratisation and intervention have always been a sore spot for China," she said.
Read the original article on South China Morning Post.
For the latest news from the South China Morning Post download our
mobile app
. Copyright 2017.