A 56-year-old woman with dementia is believed to have been strangled to death with a belt at home on Wednesday before her husband killed himself in a suspected murder-suicide, according to police. The family tragedy came to light shortly after 7.30am when police received a report from the elder brother of Au Kin-ming, 58, who plunged to his death from his 15th-floor flat in King Ying House on Fung Shing Street in Diamond Hill.
Hong Kong families bear burden of dementia as patient numbers rise
A source with knowledge of the case said Au killed himself after sending a text message to his siblings saying he wanted to commit suicide. He said the message, which was sent at about 4am, indicated that Au felt pressure and wanted to commit suicide because of his wife's illness. He used the word "hopeless" in the message. The woman had suffered dementia for about three years and the man had skin problems, according to the source. He said the elder brother noticed the message and called police at about 7.30am after he woke up. At the same time, Au was found by a cleaner and a security guard lying unconscious in a flower bed outside King Ying House, according to police. He was taken to United Christian Hospital where he was declared dead, according to chief inspector Robert Law Chi-yau of the Wong Tai Sin police district crime squad. Police later found the body of his wife, Fung Shuk-ying, 56, in bed inside the couple's flat.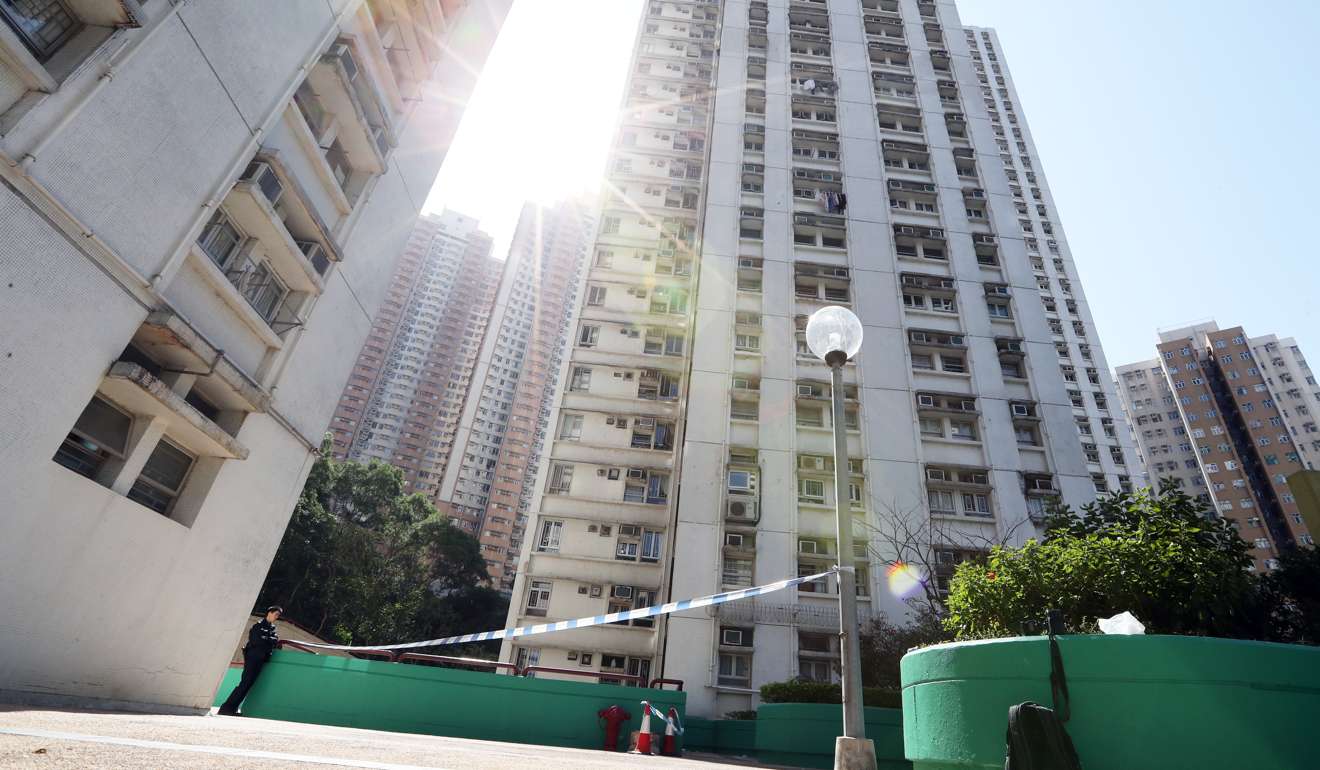 "Strangulation marks were found on her neck," Law said. "Initial investigations showed she was strangled to death". The chief inspector said they believed the woman was killed in the early hours of Wednesday. Officers seized a belt that was believed to have been used to strangle her. He said there was no sign of struggling or fighting at the scene and an autopsy would be carried out to establish whether the woman had been drugged. Law said the couple, who had lived there for about 20 years, had no previous record of domestic violence. According to police, Au was a taxi driver and his wife was a housewife. The couple did not have any children. Police are treating the case as suspected murder-suicide.
Singapore, Macau, Japan: Other Asian territories are preparing for dementia 'explosion' but Hong Kong 'has ignored it'
A dementia awareness group said taking care of dementia patients required a lot of patience and skill, and that society lacked resources to support caregivers. Spouses of dementia patients were usually the caregivers, but they were themselves ageing and battling other elderly problems, said Wilfred Leung, general manager of the Charles K Kao Foundation for Alzheimer's Disease. "In a later stage of dementia, patients might not be able to express themselves clearly and appear to be bad tempered. Their caregivers will face a lot of communication challenges and difficulties in providing daily care," Leung said. His group was founded by Nobel Prize winner Professor Charles Kao and his wife. He suggested caregivers seek support from peers in day-care centres or support groups, and that they should from time to time give themselves time to relax and pursue their own interests. The number of Hongkongers over the age of 80 will peak after 2050, according to new population projections.
At least a third will have dementia
- amid a dire warning by experts that Hong Kong is completely unprepared due to years of inaction on the issue. For the latest news from the South China Morning Post download our
mobile app
. Copyright 2017.