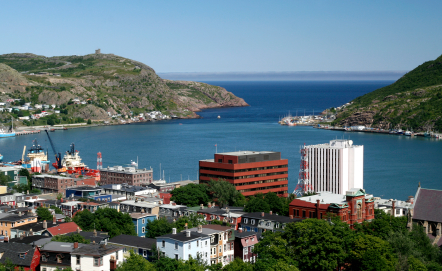 The market continues to be tough for mining companies, but Rambler Metals and Mining (TSXV:RAB,LSE:RMM) is still pushing ahead with improvements at its Ming copper-gold mine in Newfoundland. On Monday, the company released a prefeasibility study (PFS) to integrate the lower footwall zone at the property into the mine plan, extending the mine life for the project to 21 years.

Rambler plans to optimize its current high-grade massive sulfide operation by blending increasing amounts of ore from the lower footwall zone with massive sulfide material as production ramps up. The project will cost C$66 million over five years for an after-tax net present value of C$62.1 million and an internal rate of return of 45 percent. That's based on a long-term copper price of US$2.79 per pound and a gold price of US$1,100. Rambler's share price didn't see much action on the TSX Venture Exchange, but in London, it gained nearly 18 percent to close at GBP$11.50. Trading volumes came in at 698,644, just under double the average daily volume for the company. "I am pleased with the results of the PFS, demonstrating a low risk and low capital solution to optimise and expand the operation into a profitable mine with an expected life of more than 20 years," said Rambler President and CEO Norman Williams in Monday's release. In any case, Monday's share price reaction is no doubt a welcome change for Rambler. The company saw its share price drop over 50 percent earlier this year following an unexpected dilution in grade at Ming this January. As Rambler Metals Vice President and Corporate Secretary Peter Mercer explained, the ceiling of one of the larger stopes at the mine came down on top of ore in the mine, causing dilution in grade as the material was blasted in order to be removed.
On top of that, the copper price fell off precipitously at the start of the year. And although the price peaked around $2.92 in May, it's dropped to a six-year low since then, touching US$2.47 per pound on Monday. Since then, Rambler has cut costs to get itself back on track, reporting last quarter that it was able to operate at a profit for the first full quarter since the implementation of its revised mine plan.
Still, the company's share price isn't back to where it was in January, and while Mercer admitted that most mining executives see their stock as undervalued, he suggested that with a market cap of C$30 million on the TSXV and a project slated for a 21-year mine life, it's hard not to admit that Rambler is undervalued. Certainly, the mine life extension is a major one for the project. According to Mercer, the mine life for Ming prior to the PFS was between four and six years. He noted that Rambler would have been able to add to Ming's mine life incrementally through its exploration efforts, but stated that adding the lower footwall zone to the mine plan will provide much more stability for the company. And while the copper price is lower, Mercer argued that it makes sense to invest in infrastructure projects counter-cyclically to prepare for the next upswing in prices. As mentioned, integration of the lower footwall zone will cost the company C$66 million, and while Rambler will be able to fund most of that on its own, the company is advancing discussions with financing partners for forecasted shortfalls in years one and four of its five year plan. "The Company has been advancing discussions with a selection of financing partners, focusing on debt type financing arrangements," said Williams in a statement.
Furthermore, Mercer drew attention to a point that's been working in the favor of many Canadian producers — Rambler sells in US dollars, but its costs are in Canadian dollars. "Canadian producers are getting the benefit of the exchange right now where costs are in Canadian," he said.
Even though copper is currently at US$2.49, a ~C$0.77 exchange rate puts copper well above $3 per pound in Canadian dollars. Rambler's PFS for the Ming mine considers an exchange rate of C$0.88 per US dollar. In terms of what's next, the company will continue to move forward in discussions with financing partners, and will search out opportunities to further optimize the project. "We will continue to advance and develop the other opportunities with a goal to further strengthening the base case economics and potentially allowing more of the 26 million tonne LFZ resource to be converted into reserve," Williams stated.
Securities Disclosure: I, Teresa Matich, hold no direct investment interest in any company mentioned in this article.
Rambler Metals and Mining to Extend Ming Mine Life to 21 Years
from
Copper Investing News