NEW YORK (TheStreet) -- The euro-dollar currency pair (EURUSD) continued to weaken late last week as it stayed contained under resistance at 1.2500. This week, the bias remains bearish, and traders who are not already short can look to sell from resistance if the price moves higher.
The resistance zone is between 1.2500-1.2600 as a potential area to watch for price action sell signals this week if the price rotates higher.
Must Read: 7 Stocks Warren Buffett Is Selling in 2014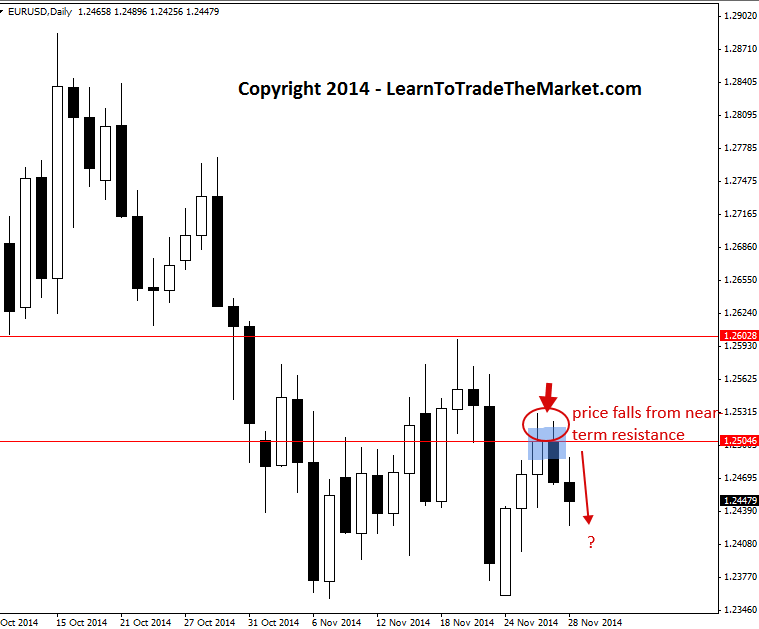 The pound-dollar currency pair (GBPUSD) lost significant ground last Friday following a reversal bar. This week, the outlook for this pair remains bearish as long as the price holds below the 1.5825-1.5875 resistance area. Traders can look to sell on strength this week if the price is contained under that resistance area.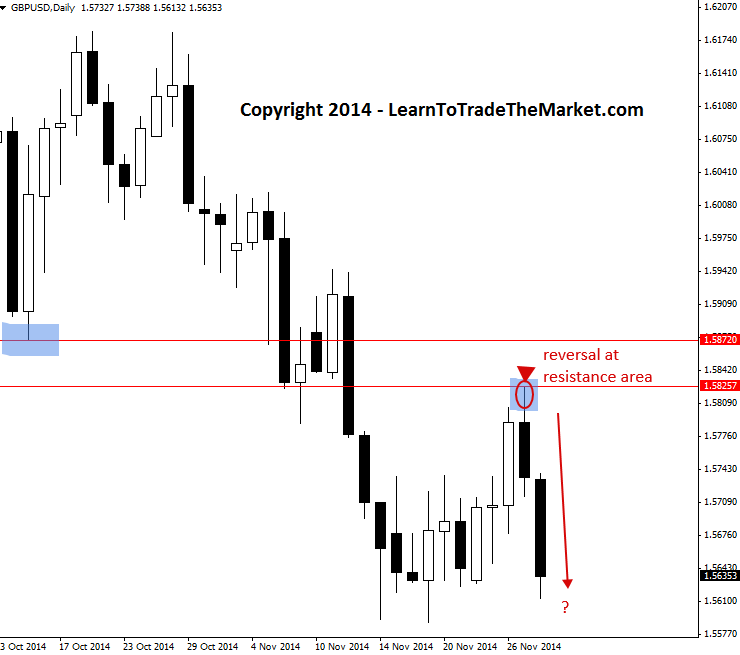 Must Read: Retail Stocks Slide as Black Friday Sales Sputter, Oil Falls to 5-Year Low