NEW YORK (TheStreet) -- The euro-to-U.S. dollar currency pair has pushed higher over the last couple weeks after finding support down near 1.2400. The overall trend is still down, but given the recent strength this market has shown, we could see it continue to retrace higher before the downtrend resumes.
The key resistance levels to watch are up near 1.2770 to 1.2885. If the price rallies back up there we will watch for price action sell signals to rejoin the longer-term downtrend.
Must Read: 7 Stocks Warren Buffett Is Selling in 2014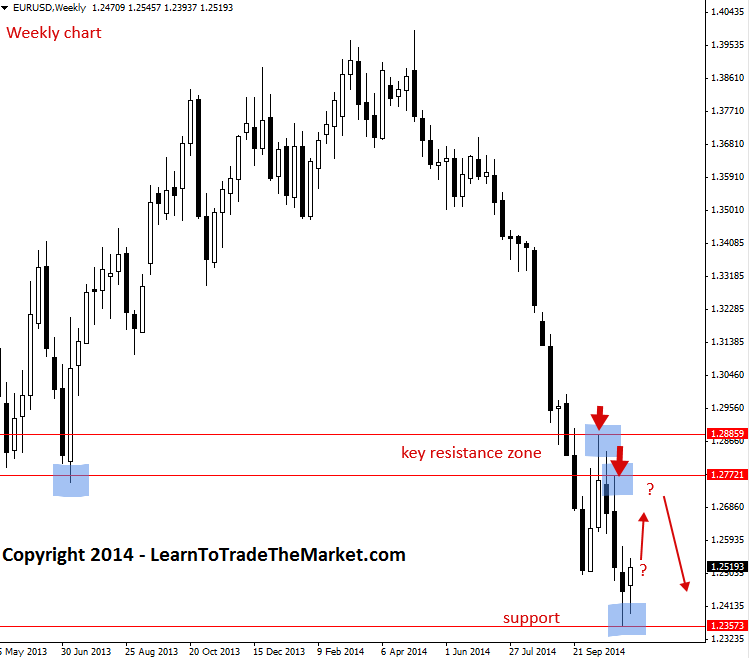 The British pound-to-U.S. dollar currency pair has been in a sustained downtrend over recent months. While the trend is still intact, we wouldn't be surprised to see the price retrace back to the upside soon. At that point we would look to sell from resistance or "value," to rejoin the downtrend.
Traders can watch resistance up near the 8- and 21-day exponential moving averages, as well as 1.5875 to 1.5950 resistance for price action selling opportunities if the price rotates higher this week.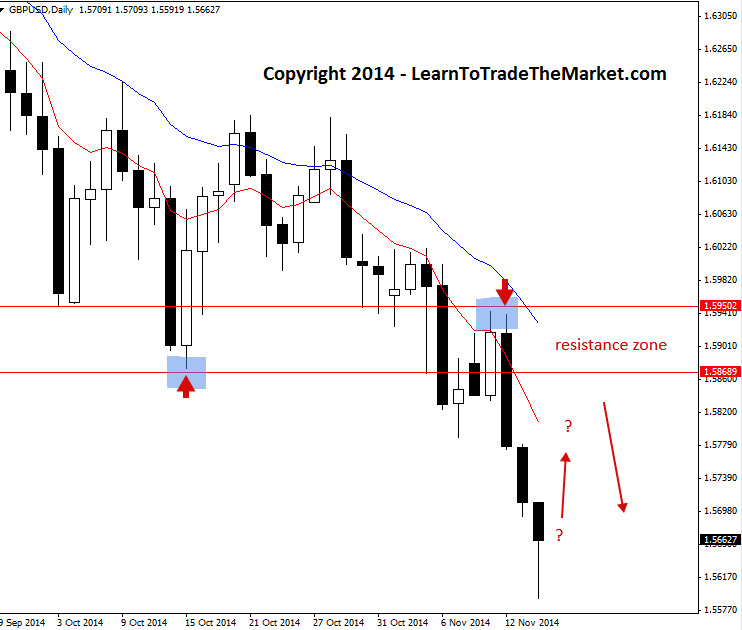 Must Read: 20 Stocks That Could Beat the Market in November: Priceline, U.S. Steel Lead Way