NEW YORK (TheStreet) -- The euro-to-U.S. dollar downtrend continues, but the price did retrace modestly higher on Friday, ending the day just below 1.2500 near-term resistance.
We've been very bearish on this market for months now, and that bias hasn't changed. We are looking to sell on strength this week if the price continues to retrace higher. Traders can look to sell up near the 1.2500 to 1.2600 resistance area, ideally on a price action signal, if the price moves higher this week. We are looking to rejoin the downtrend from value (resistance).
Must Read: 10 Stocks George Soros Is Buying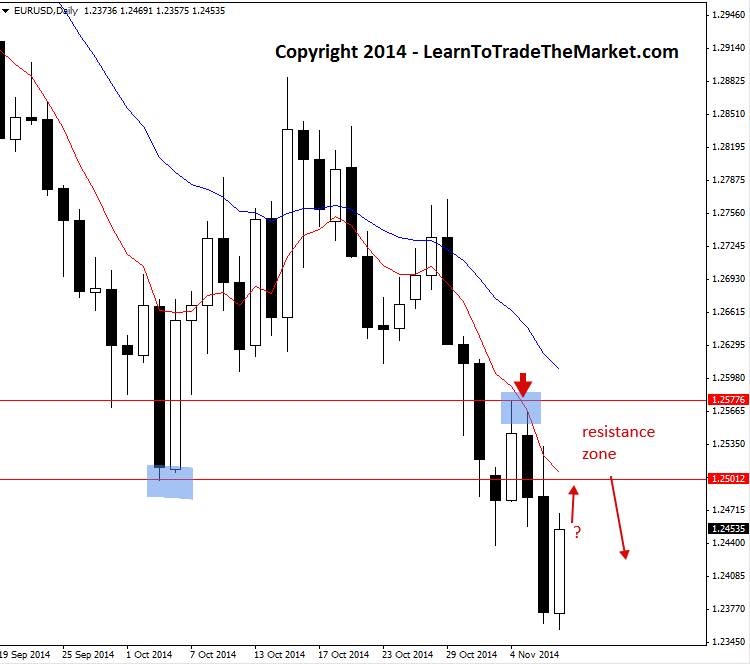 The Australian dollar to U.S. dollar moved higher on Friday, but overall the trend is still very bearish (a downtrend) and notice that price stayed contained below the 0.8650 key support level on Friday.
Must Read: Gold Just Can't Find a Level of Support, May Sink Even More, Says NYMEX Trader