NEW YORK (TheStreet) -- The euro-to-U.S. dollar downtrend continues, but the price did retrace modestly higher on Friday, ending the day just below 1.2500 near-term resistance.
We've been very bearish on this market for months now, and that bias hasn't changed. We are looking to sell on strength this week if the price continues to retrace higher. Traders can look to sell up near the 1.2500 to 1.2600 resistance area, ideally on a price action signal, if the price moves higher this week. We are looking to rejoin the downtrend from value (resistance).
Must Read: 10 Stocks George Soros Is Buying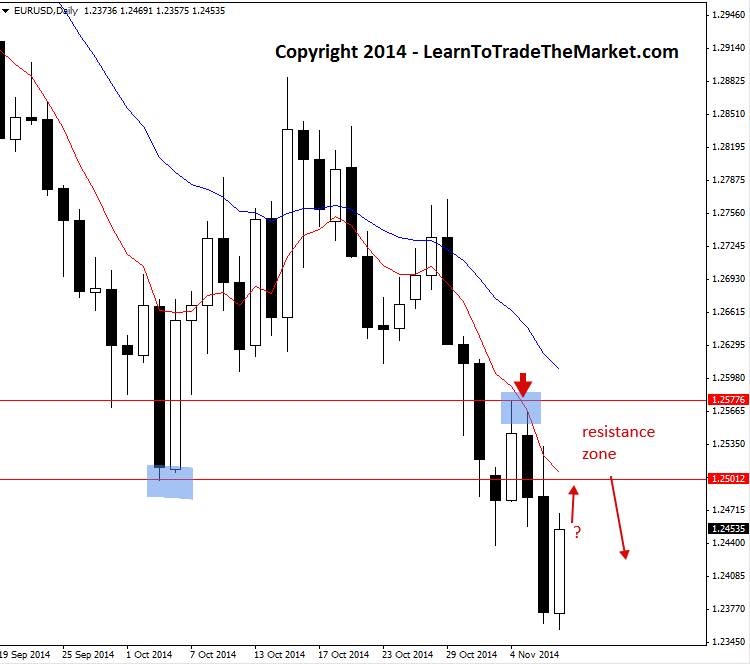 The Australian dollar to U.S. dollar moved higher on Friday, but overall the trend is still very bearish (a downtrend) and notice that price stayed contained below the 0.8650 key support level on Friday.
Must Read: Gold Just Can't Find a Level of Support, May Sink Even More, Says NYMEX Trader
On the four-hour chart time frame, seen below under the daily chart, note that price formed a pin bar sell signal as it moved higher on Friday and rejected that key level at 0.8650. (It's now a resistance level since price broke down through it.)
If the price stays contained below 0.8655 for the first half of this week, we could see the downtrend resume from this pin bar. However, should the price continue higher, we will keep looking for another sell signal to rejoin the downtrend.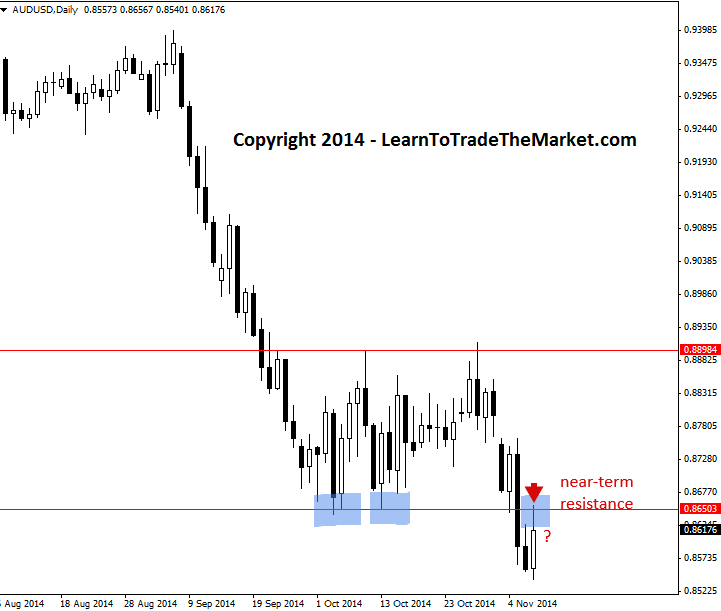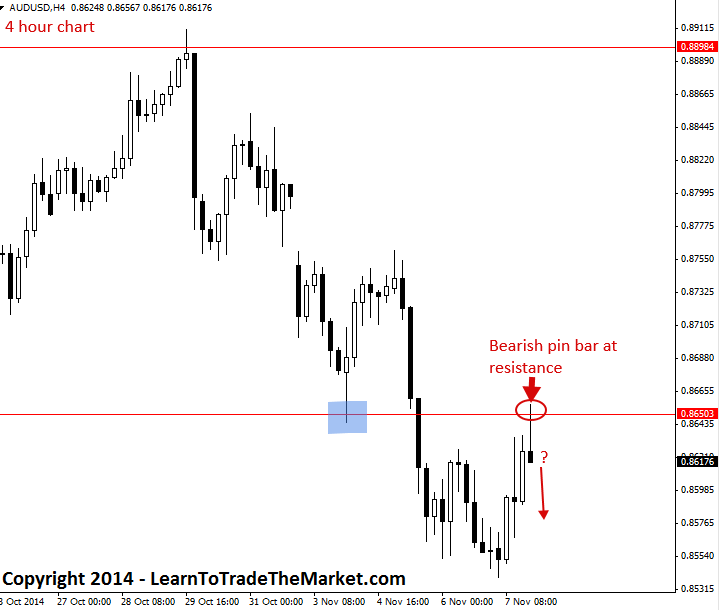 Must Read: Buy These 5 Breakout Health Care Stocks for Healthy Gains
The U.S. dollar to Japanese yen retraced lower on Friday, as the strong uptrend took what is likely to be a temporary rest.
We are looking for price action buy signals on the 1 hour, 4 hour or daily chart time frame this week from near current levels down to the 8 / 21 day exponential moving average support layer to rejoin the uptrend from "value" (support).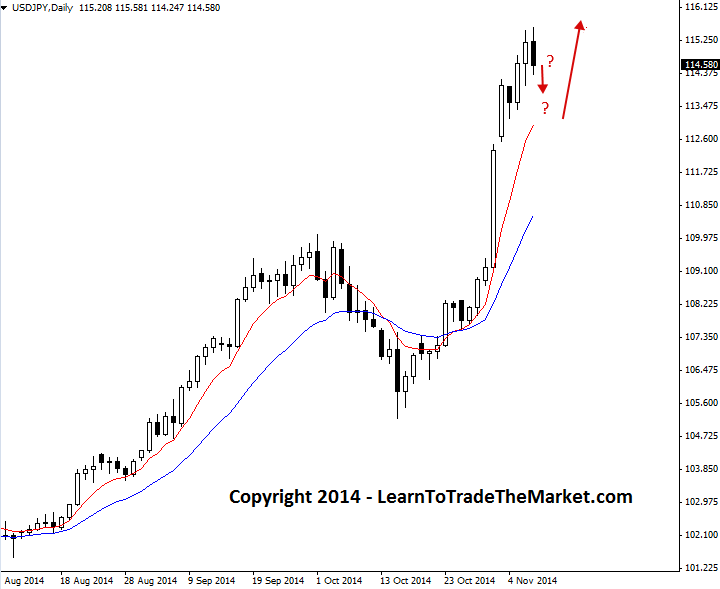 Copyright 2014 -- LearnToTradeTheMarket.com
Read more about Nial Fuller, or follow him on Google + , Twitter or Facebook.
Must Read: Oil Services Stocks Are Now Too Cheap to Ignore as Crude Oil Prices Slide