At the end of July, The Silver Institute released a report called The Outlook for New Electrical and Electronic Uses of Silver. Prepared by Metals Focus, it looks at three potential areas of growth for the white metal:
flexible electronics, light-emitting diodes and interposers.
Those are all exciting applications of silver, but they're definitely not the only new uses of the metal that are garnering attention. Another — perhaps unexpected — arena in which silver is making waves is 3D printing. Here's a brief overview of how silver fits into the 3D printing landscape.
What is 3D printing?
Put very simply, 3D printing, also called additive manufacturing, is the process of creating a 3D object from a digital file. As its alternate name suggests, it's normally done through additive processes — essentially, a computer lays down layer upon layer of material until the object is built. That might sound outlandish, but the fact is that 3D printing is becoming more and more
mainstream
. Personal 3D printers are available, and the applications people are finding for such machines are amazing. A CTV News article published just last week notes that while they've been used to print "everything from medical devices to guns," some people have even more innovative plans — one Minnesota man plans to try to print a house. Unsurprisingly, investors have also found ways to get in on the action. This year's Vancouver-based Canadian Investor Conference featured a variety of technology companies, including Tinkerine Studios (TSXV:TTD,OTC Pink:TKSTF), which bills itself as Canada's leading 3D printing company. More established companies in the space include Stratasys (NASDAQ:SSYS) and 3D Systems (NYSE:DDD).
Printing with silver
In terms of where silver enters the picture, Jeffrey Ellis, The Silver Institute's senior technology consultant, states in the firm's most recent newsletter that two types of 3D printing processes involve silver.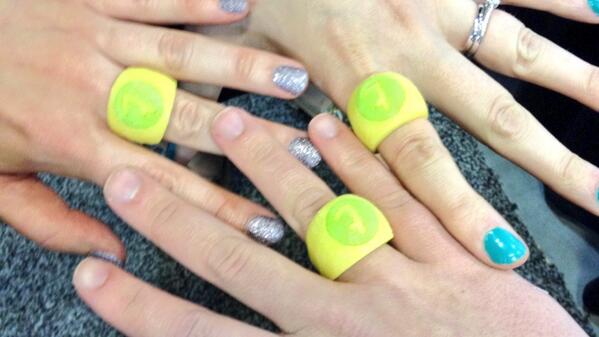 The first "is the equivalent of casting silver into a 3D printed mold such as those made of plaster-fortified wax" — in other words, a mold is created using a 3D printer and molten silver is then poured into it. That method is the more common of the two and is used by companies like Sculpteo, i.materialise and New York-headquartered Shapeways, whose goal is to give "anyone the ability to quickly and affordably turn ideas from digital designs into real products." A quick glance at the company's website shows that many people are doing just that, using 3D-printed molds to create jewelry, other accessories and more.
The second, which Ellis describes as "direct laser sintering, a process of forming a solid with heat that does not reach the melting point," involves silver more directly, but is "a relatively new technique that has yet to be widely adopted." Explaining why that's the case, he notes that silver's high reflectivity "is a serious challenge because so little of the light is absorbed to accomplish the fusing." One company currently working on overcoming that difficulty is Cookson Precious Metals.
Ultimately, that technique may lead to some very interesting uses of silver. Ellis notes that it could allow government and private mints to produce coins and other objects, and will perhaps also be used to manufacture "batteries and other electrical components."
Demand impact
As yet, The Silver Institute doesn't appear to have released any statistics on how much silver the 3D printing industry may require, but it does note that the three potential growth areas looked at in its July report could "add another 20 million ounces of silver to total demand by 2018." While that's a small number given that in 2013 total physical silver demand came to a whopping 1,081.1 million ounces, it does mean that industrial demand for the metal will grow by 5 percent a year from 2014 to 2016, "outpacing forecasted global GDP growth." The 3D printing industry will undoubtedly be helping that growth along, and given the ever-growing applications of the technology, investors would do well to keep an eye on how its silver consumption fares in years to come.
Securities Disclosure: I, Charlotte McLeod, hold no direct investment interest in any company mentioned in this article.
Silver and 3D Printing: A New Source of Demand?
from
Silver Investing News