NEW YORK (TheStreet) -- I have seen the Google (GOOG) Shopping Express minivans traversing my neighborhood in Santa Monica, California. In fact, they have become every bit as ubiquitous as the trucks Amazon.com (AMZN) uses to execute its Amazon Fresh delivery service here.
Aside from Fresh, Amazon -- at least in my experience -- already gets most packages to Prime members within 24 to 48 hours. This includes the once dazzling and surreal but now taken for granted not even a year later Sunday delivery.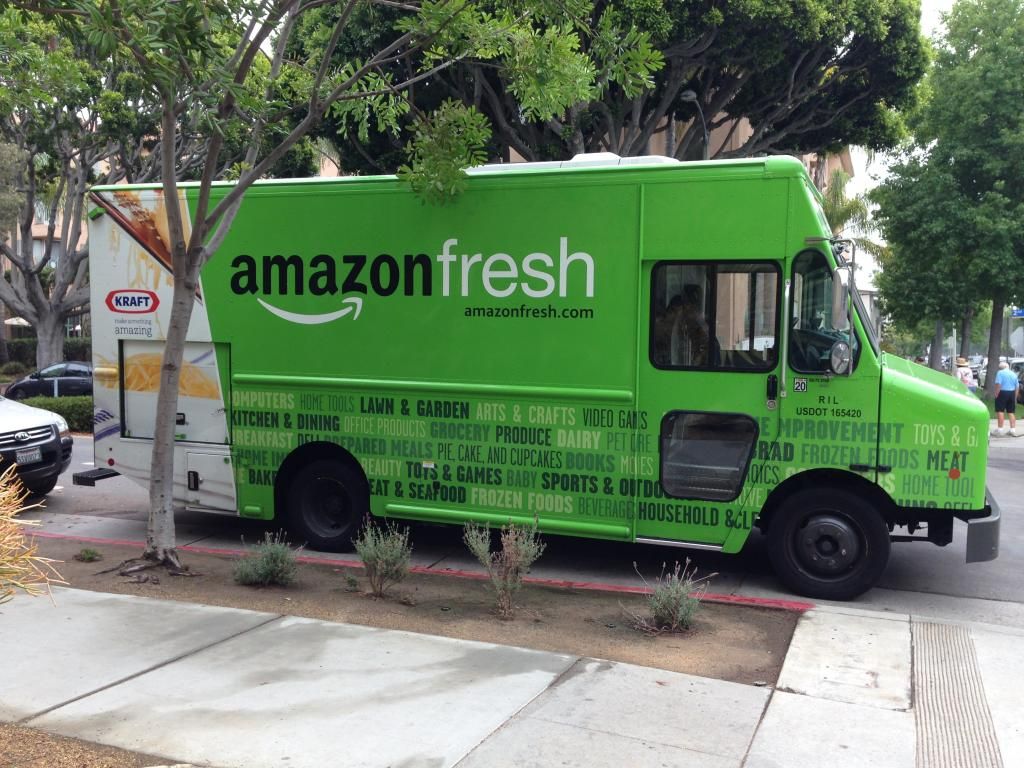 I'm not sure how it is where you live, but down here in Southern California, Google and Amazon aren't the only games in town for rapid delivery (and, in some cases, pickup) of anything and everything. Several companies vie for the opportunity to deliver booze to your doorstep. Another fits you for a tuxedo online and delivers it to your door roughly a week later. Washio will pick your laundry and/or dry cleaning up and have it back to you within the fashionable 24 to 48. And, of course, Uber will not only pick you up, it will deliver a package via Uber Rush in Manhattan or have lunch couriered to your doorstep in Santa Monica with Uber Fresh.
The list goes on and on and on ...
Clearly these delivery companies serve a purpose and have an impact.
Purpose: I was too busy (or lazy) to walk, bike or drive to Staples (SPLS) to get the lint roller brushes I discovered I needed. So I ordered them online from Google Shopping Express.
Impact: My initial thought was to do what I often do and place the order via my Amazon Prime account. But then the light bulb went off in my head. Even though I had been seeing them for months, I finally thought consciously about those Google Shopping Express minivans, particularly my friend Kurt's experience with them. Within minutes I was logged into my Google account placing the order through Google's Staples store, taking advantage of no delivery charge for the first six months. A Google Shopping Express driver left my lint roller brushes at my door step within six hours. Add this person to the growing list of delivery folks who know the code to enter our building's front gate.
I'm sure I'll be back. And I'm probably not alone in this experience. So investors beware -- as Google Shopping Express continues to roll out (presumably) Amazon could lose some sales (until, of course, it finds a way to get items to your door faster than or as fast as Google). But what does this mean?
A revenue miss for Amazon if enough of these use Google Shopping Express instead scenarios pile up? Because we have been conditioned to believe by the financial media and cynical investors that Amazon doesn't profit on these transactions. And, of course, they're not breaking down the numbers for us so maybe it's not conditioning and cynicism; maybe it's true. But this means Google probably isn't profiting much either if at all (especially as it waives delivery fees during its launch) unless it's gouging retailers such as Staples in exchange for helping the latter's physical locations survive.