NEW YORK (TheStreet) -- The euro/dollar downtrend continues.
Over the last two months, the exchange rate of the EURUSD has falling significantly lower, and as the monthly chart below shows us, there are no signs this downtrend is coming to an end any time soon.
This week, we are looking to trade in line with the dominant downtrend in this market by waiting for a price action sell signal on the daily chart time frame or four-hour chart time frame, following a retrace back to resistance. Key support levels are seen on the monthly chart down near 1.2750 and further below near 1.2050, and we wouldn't be surprised to see prices fall into these levels later this year.
Read More: Dollar General Offers Major Antitrust Concessions as It Lifts Bid for Family Dollar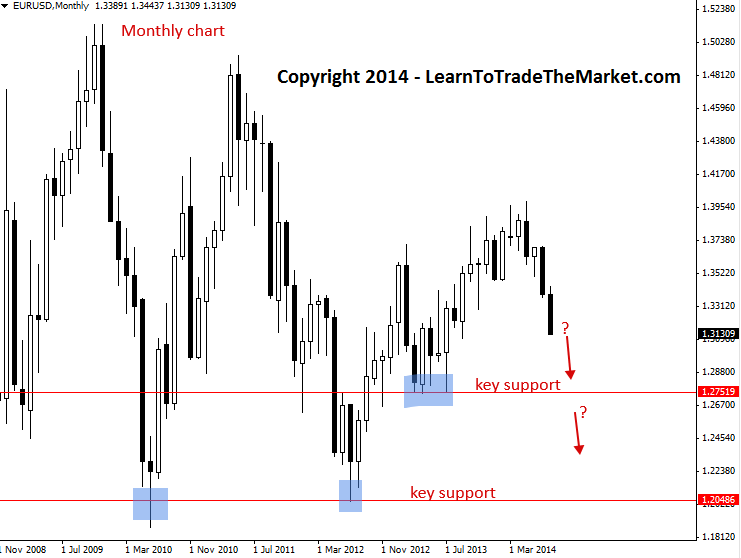 Australian dollar/dollar drops down from resistance.
If the AUDUSD stays contained under near-term resistance up between 0.9400 - 0.9374 this week, we could see it fall lower, with the next key support not seen until down near 0.9200.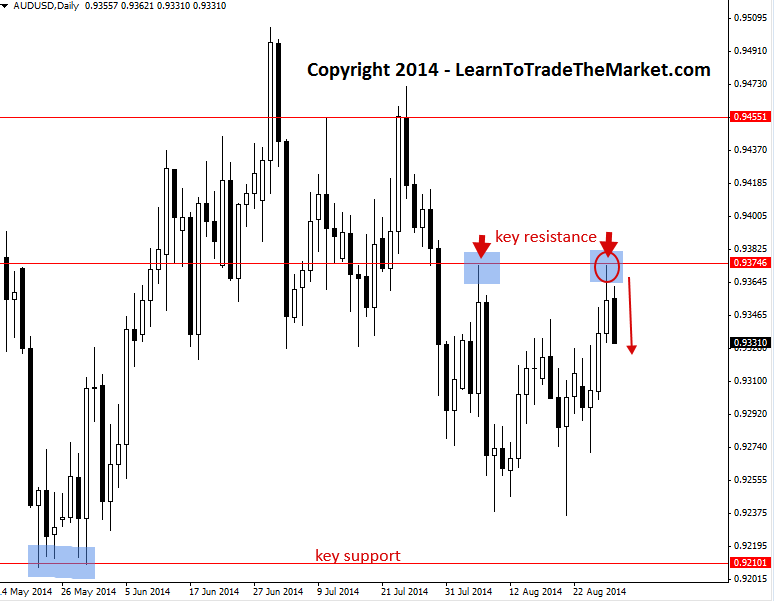 Read More: Your Retirement Will Probably Start Earlier Than You Want