NEW YORK ( TheStreet) -- The EURUSD continues to lose ground as the bearish trend remains intact.
We can see in the weekly chart below that the next key support level is down near 1.3100. Thus, this week, traders can watch for price-action sell signals on any retraces back to resistance to trade in line with bearish momentum with a tentative target area down near 1.3100 support.

>>Read More: 8 Stocks George Soros Is Buying in 2014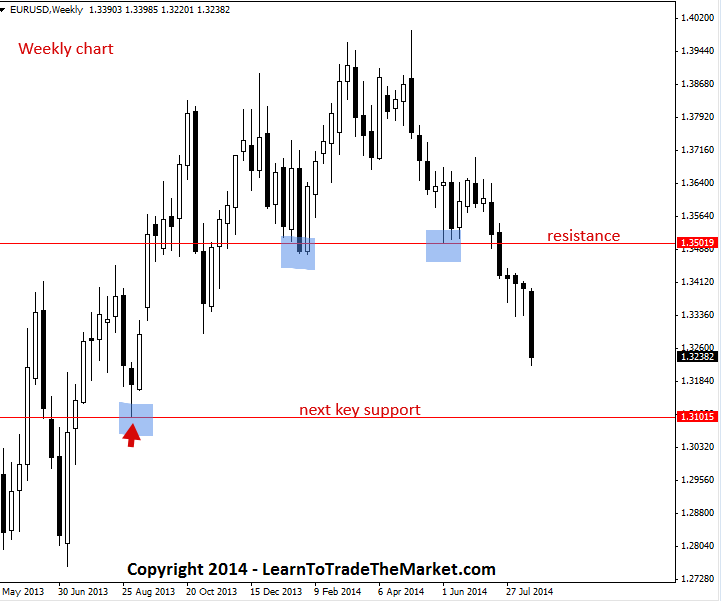 GBPUSD -- Sterling/dollar downtrend continues, price approaching key support

The GBPUSD has been selling off aggressively during the last several weeks. We don't see any signs of this bearish momentum slowing down just yet, but there are some key longer-term support levels coming in down near 1.6460 and 1.6250.
We could see prices stabilize or bounce higher near these levels in the coming days. Thus, traders basically have two options this week in the GBPUSD: Wait for a retrace back to resistance and a sell signal to trade with the downtrend, or wait for prices to hit a key support level and form a daily chart price action buy signal.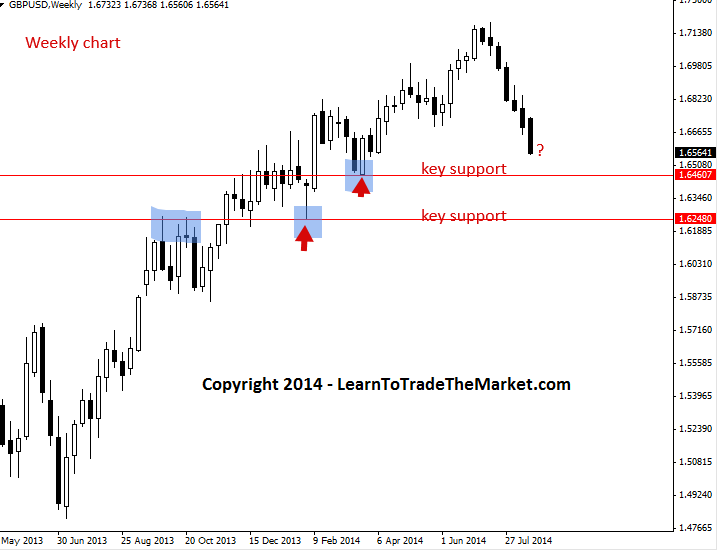 >>Read More: Cramer: Russia Trumps the Fed