NEW YORK ( TheStreet) -- EURUSD -- Euro/dollar consolidates just above support, looking for sell signal

Last week, the EURUSD consolidated just above 1.3330 support and ended the week basically unchanged.
The trend is still down overall, but the market has showed some failure to follow through to the downside recently. Thus, if price retraces higher this week, we will watch for a price action selling opportunity from resistance near 1.3500.
10 Stocks Carl Icahn Loves in 2014
Current view: Waiting for price action sell signal near 1.3500 or slightly below to rejoin downtrend.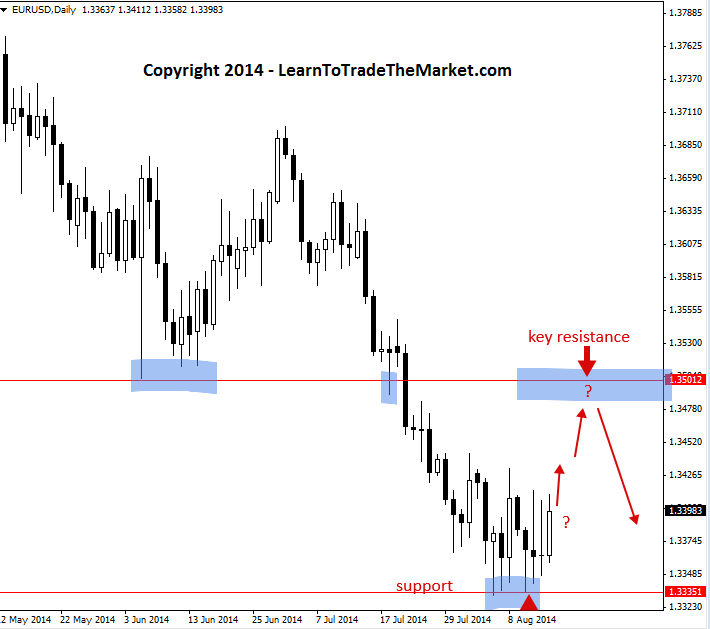 GBPUSD -- Sterling/dollar hits support, looking for sell signal to rejoin downtrend

The GBPUSD lost significant ground last week, and its price ended the week down near 1.6650 key support level. We could see the price bounce higher this week, but given the weakness seen in this market recently, we prefer to look for selling opportunities.

Current view: Waiting for a price action sell signal from resistance, following a retrace higher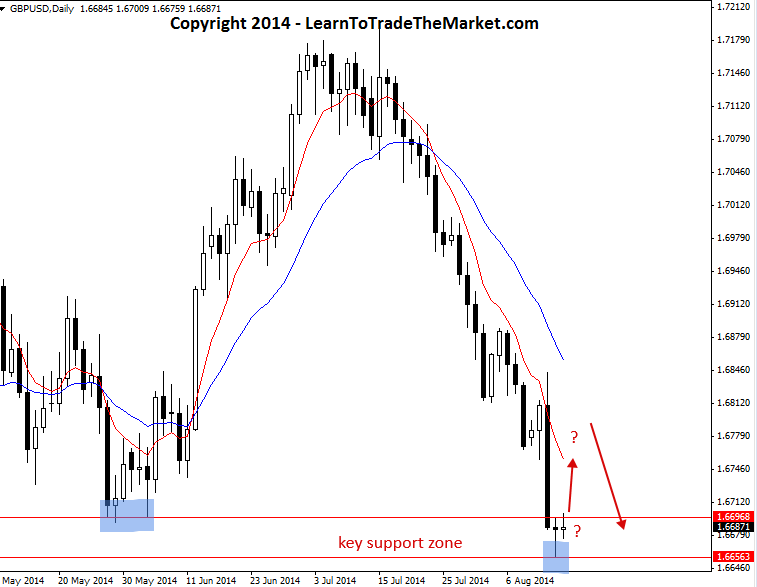 Why Home Depot Remains the Retail Sector's Best Bargain Stock