NEW YORK (TheStreet) -- If you haven't heard about it yet, TheStreet has details right here. But, longish story short, Pandora (P) signed a direct deal with Merlin, a group that represents thousands of independent record labels.
There's not much to say about the agreement that hasn't already been said. It's a good deal for both Pandora and the labels/artists. I would be surprised if others didn't follow suit, signing similar deals with Pandora. From my perspective the most important aspect of the pact is that it represents Pandora's first wide-scale sharing of data with musicians and their labels. This will help artists make better decisions with respect to touring and other activities, which should help them cultivate revenue beyond royalties.
There's something else equally as interesting ... something that makes me think others -- even major record labels -- could follow Merlin's lead.
Pandora has always claimed it's not a "taste maker" or an "arbiter of taste." In other words, it doesn't tell listeners what they should be listening to, rather it lets the Music Genome Project do the work based on the actions of individual listeners. So it's not going to favor one song or artist over another; it's an objective process driven by data and user preference. But this Merlin deal appears to change that.
The way I read it, Merlin artists will receive at least some type of preferential treatment on Pandora. Here's a blurb from the official press release:
Pandora will accelerate the discovery of new music by combining the expertise of Merlin's participating labels with Pandora's data from the Music Genome Project to identify select tracks for additional exposure on Pandora's playlists targeted to the right listeners.
In the past, the musical attributes of a song were the primary driver for the selection of "tracks for additional exposure on Pandora's playlists targeted to the right listeners." That's part of what made/makes the Music Genome Project so great; it introduces you to music there's a good chance you'll like on the basis of other music Pandora knows you like. But now, another variable enters the fray at least some of the time under some circumstances -- is the artist backed by Merlin?
That said, the MGP is smart enough to not serve you an Arcade Fire song (they're under the Merlin umbrella) if you don't show a reasonable propensity for potentially liking Arcade Fire. However, if the MGP has to choose between a Merlin artist and a non-Merlin artist as it plays songs for you that are in close proximity to one another -- musically -- it appears the Merlin artist has an edge over the non-Merlin artist. At least at this point.
This isn't necessarily a bad thing. It just represents a departure from something Pandora has said it would not do -- taste make. And it's not like there isn't precedent for the behavior. It's basically payola without the illegal financial aspect. So, to stress, it's perfectly legal. Clear Channel has been signing similar deals for some time now.
Ultimately, as Pandora enters the arena of taste making it puts pressure on labels, label associations and individual artists who don't like Pandora to swallow their pride and do business with Pandora, particularly if you're an indie. Because one of the things that has always made Pandora great -- whether you have an official deal with them or not -- is something else the company included in its PR on this Merlin deal:
Pandora's founder Tim Westergren added, "We are deeply committed to harnessing the great potential of internet radio to help musicians of all career stages build their audiences. Independent music has always held a special place at Pandora. These are hardworking artists – many of whom have never received promotion or airtime on terrestrial radio – and their music deserves to be heard" (bold emphasis added)
This deal levels the playing field at the same time as unleveling it. Indies have always received more exposure on Pandora and Internet radio than they have on terrestrial. But now, if your label has a deal with Pandora, your chances presumably increase to receive additional exposure.
It's funny how the more things change they really do stay the same.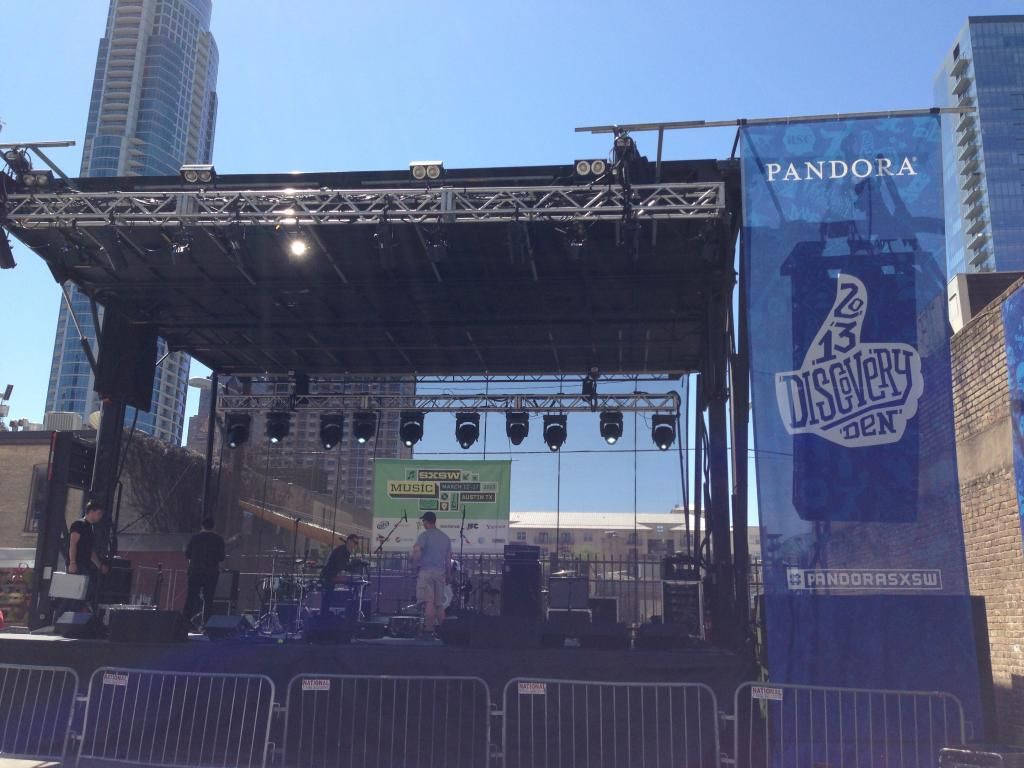 --Written by Rocco Pendola in Santa Monica, Calif.