NZDUSD -- Kiwi/dollar consolidating just above key support
The NZDUSD consolidated late last week as the recent selloff the market was in slowed. Bearish momentum has clearly been in control of this market recently, but given that we are approaching key support near 0.8400, we could see the market retrace higher soon.
Traders can either watch for a price action buying opportunity from 0.8400 key support or just above or wait for a price action sell signal to rejoin the bearish momentum after a retrace to resistance.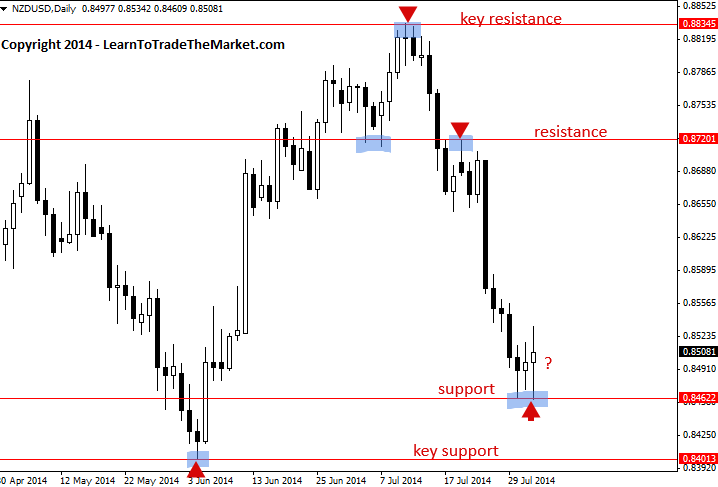 S&P500 -- U.S. stock indexes sell off
The S&P 500 was in a free fall last Thursday and continued losing ground on Friday.
At this point, we have to consider that the bias might be changing, at least for the short term. Traders can look to play both sides of the market by watching for price action buy signals from key support and then looking for sell signals as the market approaches resistance levels again.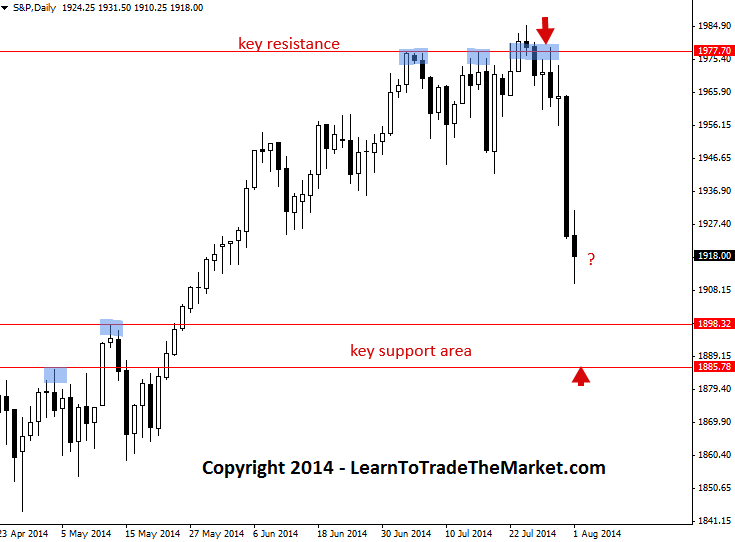 Jobs Report Allows Fed to Focus on Employment Instead of Inflation
Copyright 2014 -- LeanToTradeTheMarket.com
This article represents the opinion of a contributor and not necessarily that of TheStreet or its editorial staff.