NEW YORK ( TheStreet) -- EURUSD -- Euro/dollar bearish trend intact
The EURUSD finally found some buying interest on Friday, as the market rallied modestly higher after hitting a low of 1.3366 last Wednesday.
4 Stocks Warren Buffett Is Selling in 2014
The bearish trend is still intact in this market, and so we still prefer to wait for sell signals after a retrace higher. If this market can rally back up to resistance near 1.3480-1.3510, we will watch that area closely for a price action sell signal to rejoin the downtrend.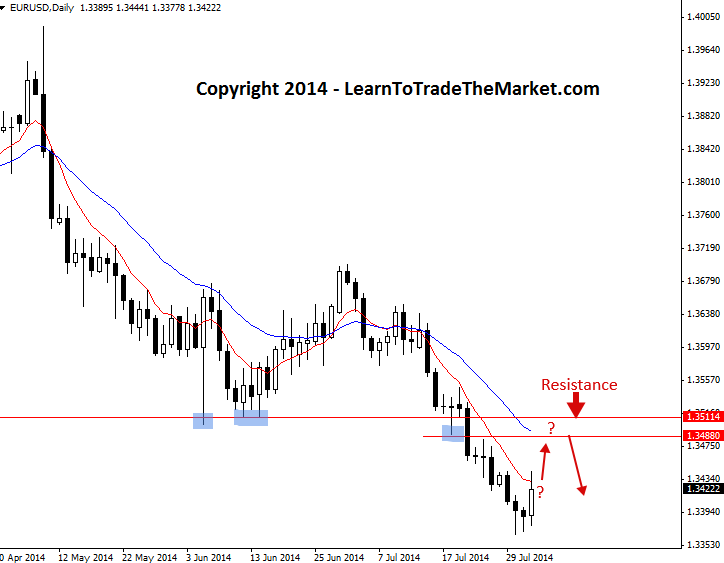 GBPUSD -- Sterling/dollar continues falling lower
The recent bearish momentum in the GBPUSD accelerated last week, as the market lost significant ground late in the week. Traders can look for price action selling opportunities if this market rallies back up to resistance near 1.7000 this week. Otherwise, if it continues to fall and hits the key support level down near 1.6690, we will watch for buying opportunities from that key level, to trade back up toward resistance levels.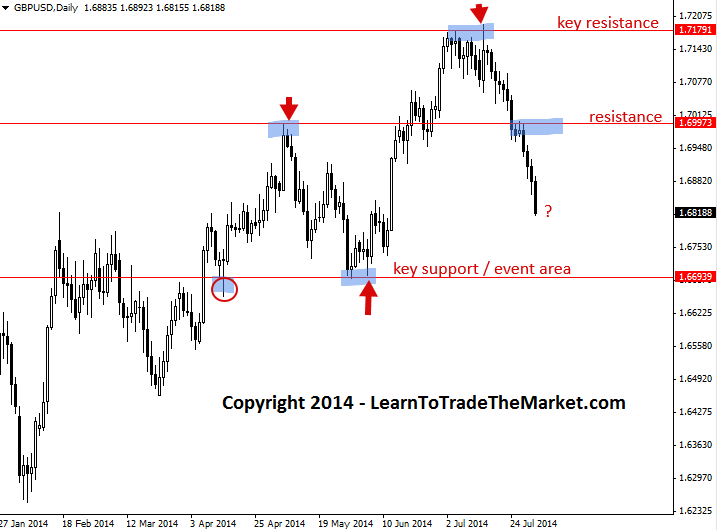 AUDUSD -- Aussie/dollar weakens, still within trading range
Last week, AUDUSD broke and closed below near-term support at 0.9320 that had been holding it for some time recently. If price keeps falling lower this week, we see key support coming in down near 0.9200, the bottom of the trading range between 0.9450- 0.9200 (a trading range is an area of price consolidation where price oscillates between an obvious support and resistance level).
Traders can keep a look out for buying opportunities near 0.9200 key support if the market tests that level this week.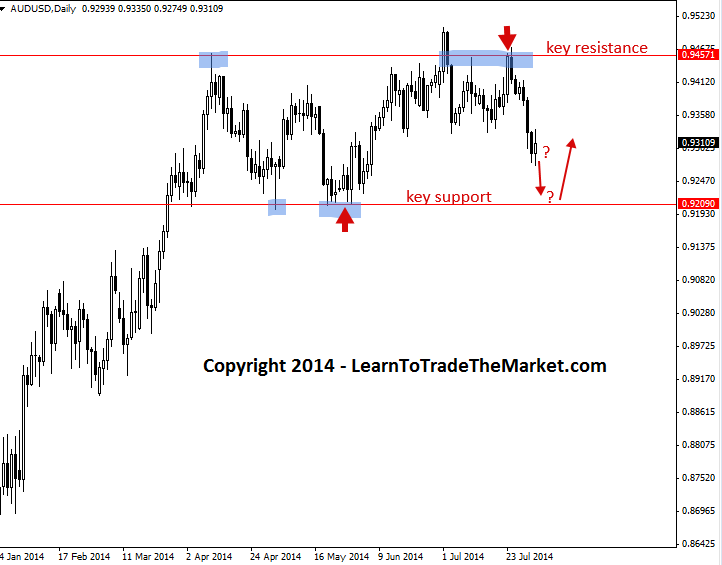 Mixed Signals Abound: Tough Decisions: Jim Cramer's Best Blogs