EURUSD - Euro/dollar weakness persists, looking for sell signal
NEW YORK (TheStreet) -- Since our last discussion of the euro/U.S. dollar ratio, it has continued to weaken. We can see that sellers are still clearly in control of this market and bearish momentum is persisting.
Considering this, we prefer to look for price action selling opportunities, in line with this recent bearish momentum. Traders can watch for price action sell signals up near resistance around 1.3548 in the coming days, if price rotates higher.
GBPUSD - Sterling/dollar rotating down toward key support
The ratio of the British pound against the U.S. dollar continues to retrace lower, as we discussed in our weekly price action preview this week. The longer-term (weekly) trend is still up, and so we will watch key support levels for buy signals in the coming days as this market continues to fall. We are paying close attention to the key support level down near 1.6920 and down to about 1.6820 for buying opportunities in the coming days to rejoin the longer-term uptrend.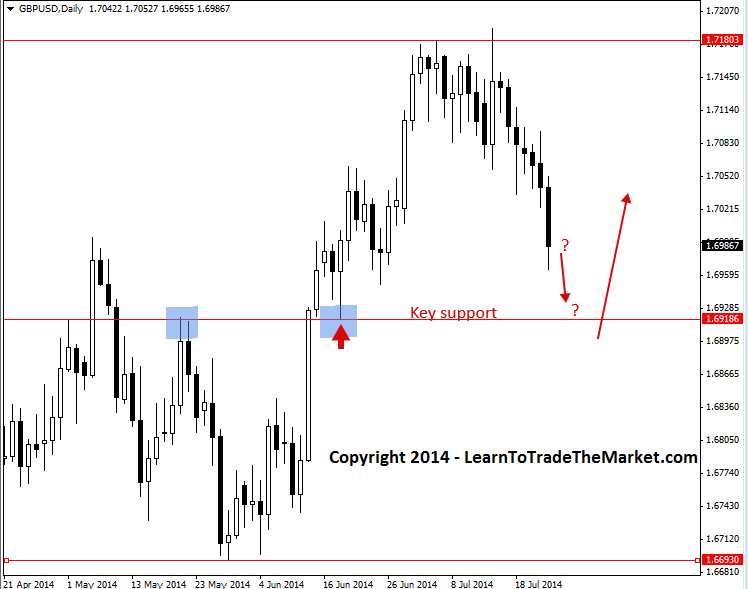 Copyright 2014 - LearnToTradeTheMarket.com
This article represents the opinion of a contributor and not necessarily that of TheStreet or its editorial staff.