Here's a chart of then RIMM stock from June 2011 through the end of that year, courtesy of Yahoo! Finance: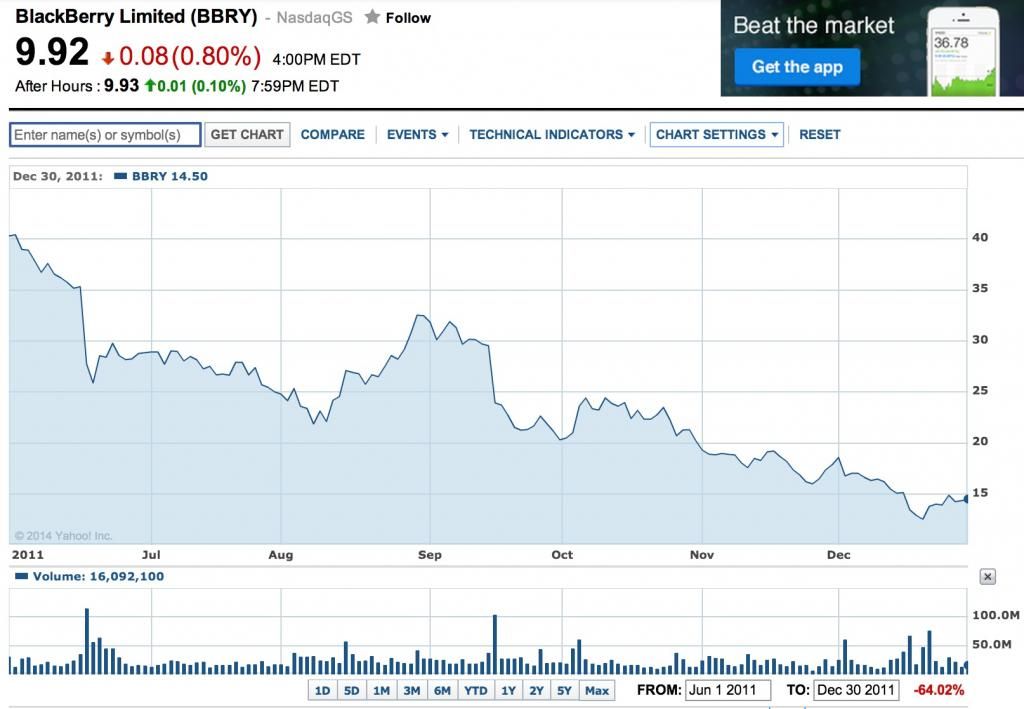 Check this article from 2011 which followed up the ones that triggered the above comments.
I post this exercise because it's as instructive as it is entertaining. Simply put, if you think my riffs against Microsoft are little more than "click bait," think again. They're not coming out of nowhere. And they could very well be foreshadowing a situation where a forthcoming iteration of Microsoft resembles BlackBerry circa 2011. The articles I -- and others -- wrote during that time were provocative and often outrageous, but they weren't click bait. There was no way to mince words, given the reality we saw unfolding right before our eyes.
--Written by Rocco Pendola in Santa Monica, Calif.