Cheapest Markets, and Most Expensive Markets

This table shows the valuations of world markets with the most recent data available.
Looking from an evaluation standpoint and long-term investing Russia, China and Greece are the most undervalued. If we take an average PE ratio of the majority of countries of 20, then we can calculate a rough percent return each country should provide in the coming years.
Keep in mind, these markets can still be volatile and if you are a short-term trader it's best not to trade based off fundamentals and valuation. Hedge fund robots and my automated investing system do not and most U.S. stock market participants do not either.
Charts of Undervalued Country ETFs
These charts just show a simple snapshot and the first upside target before they run into some long-term resistance.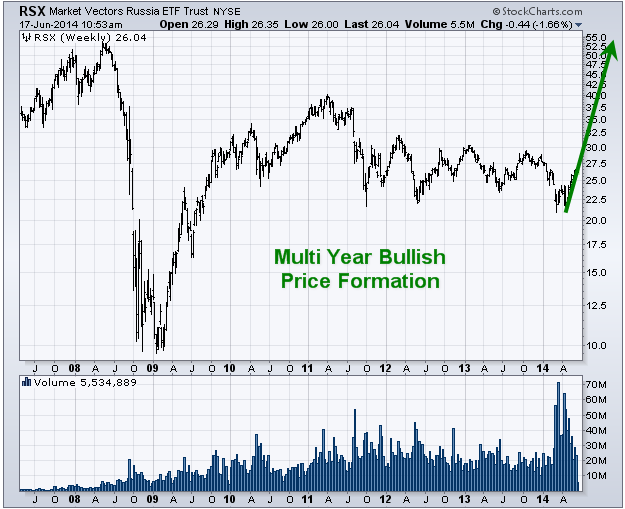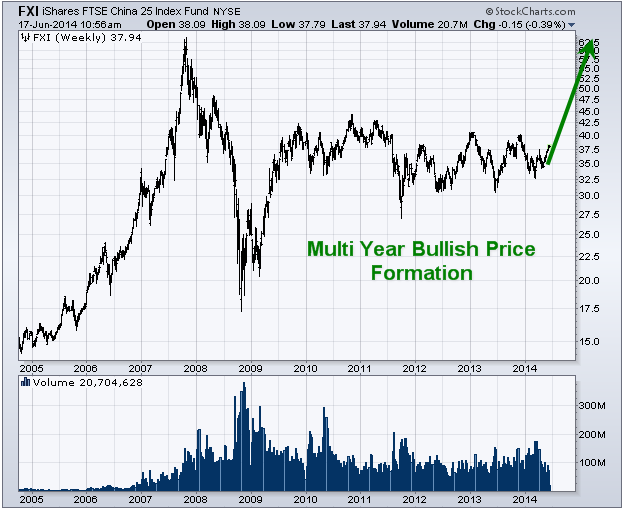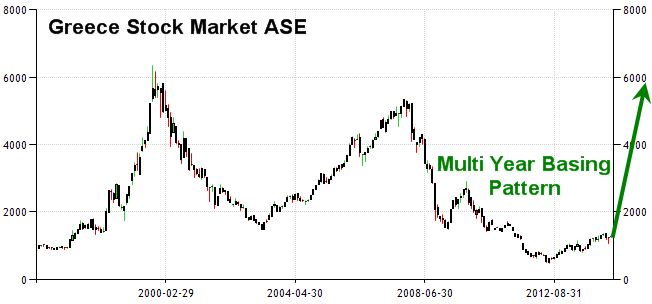 Long-Term County Specific Investing Conclusion:
It is critical to have a diversified portfolio with completely unrelated investments (different countries) and also to use different investment strategies and time frames to balance portfolio volatility.
I believe you should have long-term holdings and short-term holding using both long and short positions. Short positions allow you to profit from a falling market, and some of the biggest and fastest money can be made with this strategy and is a vital strategy within my automated investing system.
This article represents the opinion of a contributor and not necessarily that of TheStreet or its editorial staff.
>>Will Chip Wilson Take Over Lululemon or 'Just' Lead It to Dominance?